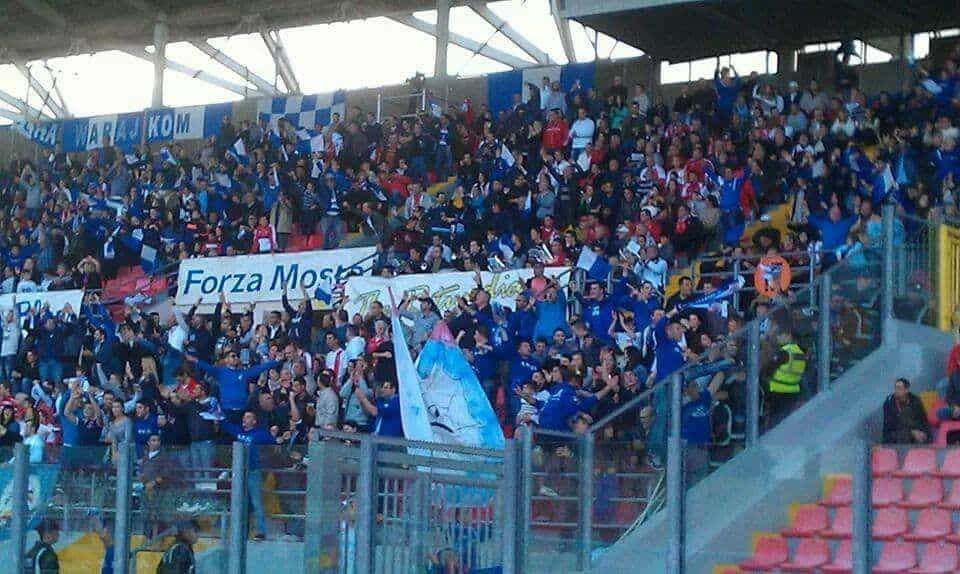 An article appearing this weekend on Italian specialist football magazine calciomercato.com tells the story of Max Leghissa, Italian national and "sports director" at Mosta FC who has managed the importation of a long series of international players at the Premier League side.
Max Leghissa introduces himself as an experienced football manager cited in Italian language Corriere di Malta as having worked for "4 years as marketing director for Udinese and another 4 years at the Milan Academy".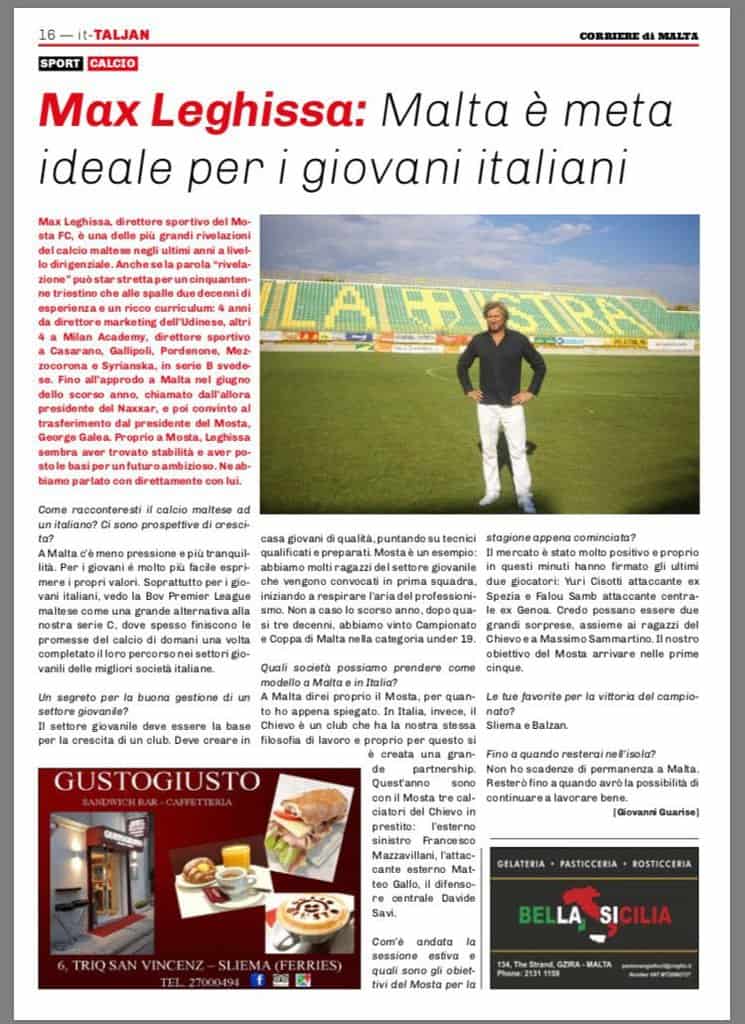 calciomercato.com reporter Pippo Russo says that his internet research failed to confirm these claims of eminent footballing experience but instead found a long string of abysmal failures in Max Leghissa's history of flirtations with the Italian football industry. The report includes details on Max Leghissa's stay at Mezzocorona a Trentino side briefly turned professional in 2016 but that crashed into oblivion after 12-0 and 15-0 defeats under Leghissa's management.
This was one of a series of footballing misadventures until Max Leghissa is recruited to Naxxar Lions in Malta by that club's then-President Fabrizio Giglio.
In this February 2018 interview with Corriere di Malta, Leghissa says that Giglio has had to return to Italy "for personal reasons".
It turns out those reasons were a time in jail in Italy for threatening his girlfriend to bash her face to a pulp. He was held by Rimini police after he sent hundreds of mobile phone messages with death threats addressed to his girlfriend and her family.
At the time, investigators told this regional Telebari newsroom that he had a record of conviction in the past for armed robbery, theft and drug-related offences.
Yet after spending some time as President of second-ranked Għargħur FC, he moved to Naxxar Lions and whilst there, he engaged Max Leghissa.
At the time TVM reported Fabrizio Giglio's resignation from Naxxar Lions saying he felt unable to meet his commitments at the club. There was no mention of his trouble with the police in his home country in that report.
After Fabrizio Giglio's contretemps in Puglia, Max Leghissa moved to Mosta FC where he's been since August 2017.
Mosta FC has been the subject of a series of investigations of calciomercato.com that has documented the long list of football players imported, many though by no means all from Nigeria, for very short stretches and then re-exported.
Some players played for mere minutes of competitive football for Mosta FC before being passed on to other clubs in Malta and abroad.
Mosta FC has however earned a very dark reputation in the footballing industry at one point being blacklisted by the international union of professional football players, FIFPro.
In a 7 January 2019 interview with calciomercato.com, Mosta FC President George Galea blamed FIFPro's decision to recommend its members do not accept job offers from Mosta FC on the club's bad relationship with the local footballers' union.
He denied the accusation that Nigerian football players were made to sleep four to a room in squalid conditions saying that as he was a property developer, housing for footballers was the least of the club's problems. He did acknowledge one player complained it was cold in December.
George Galea was also asked about Mosta FC's former football manager Adrian Farrugia. Together with his brother Robert, Adrian Farrugia was arrested in Italy as part of a nation-wide match-fixing investigation by anti-mafia prosecutors in Catanzaro.
Asked about Adrian Farrugia's involvement with Mosta and his arrest in Italy, George Galea gave calciomercato.com the standard reply when anyone is accused of corruption in Malta: "Up to now, Adrian Farrugia has been accused but not found guilty." Adrian Farrugia is no longer football manager at Mosta FC but his two sons — 9 and 12 — play at the club's nursery.