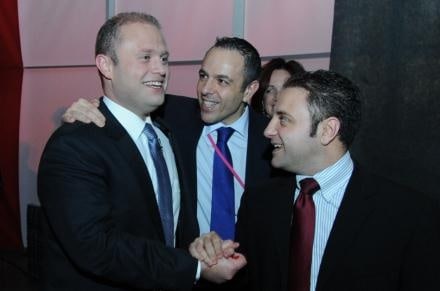 While Joseph Muscat the physical person was testifying in the public inquiry this morning, Joseph Muscat the online persona was publishing Facebook posts furiously discrediting he same inquiry he was testifying to.
Lovin Malta compared the "unhinged" posts to Donald Trump's surreal tweetoramas.
Matthew Caruana Galizia, rightly, thought Joseph Muscat "must have hired someone" to be him because he couldn't both be testifying and posting on Facebook at the same time.
Full-on campaign by Joseph Muscat to discredit the public inquiry this morning. He even hired someone live-post his statements discrediting it. https://t.co/KzuP2EKVvC

— Matthew Caruana Galizia (@mcaruanagalizia) December 4, 2020
Except no he didn't. We did. We hired Joseph Muscat's online doppelganger.
Kurt Farrugia, CEO of Malta Enterprise, paid a €120,000 a year, took a day off today to pretend he was Joseph Muscat. He came in the courtroom and typed away on our dime while we paid for Joseph Muscat's PR effort to discredit the inquiry we're paying for.
Can I be 100% sure Kurt Farrugia was logged in Joseph Muscat's Facebook page? No. But I think it's worth the risk. I sure wasn't, the judges weren't, the lawyers weren't, Daphne's family weren't, the other reporters weren't.
Cunt.
Sorry. Typo.
Coconut.