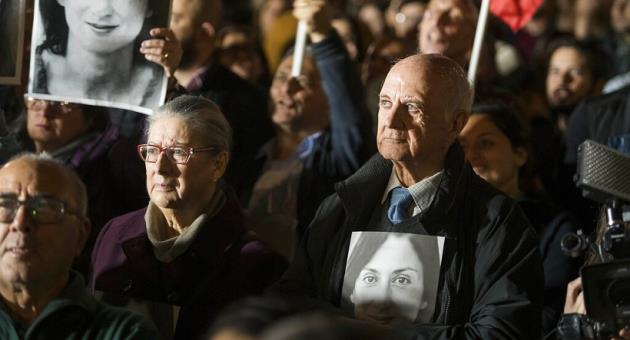 The Daphne Caruana Galizia inquiry Board reminded the prime minister that only they can decide when they've heard enough evidence to fulfil their terms of reference. In a decree by Board Chairman Judge Michael Mallia, the Board responded to repeated calls by Prime Minister Robert Abela to shut down the inquiry by tomorrow because, the prime minister said, "they must have heard enough by now".
The Board heard over 100 witnesses in more than 85 settings since they were given the job in November of last year to examine any responsibility the state might have in the killing of Daphne Caruana Galizia.
But "the search for truth should never be subjected to arbitrary or unilateral time limits that can condition the conduct of those called upon to judge," the Board said today.
The Board also recalled that senior police officers told them that data being analysed by Europol that will not be available before January could inform the conclusions they have yet to draw up.
Judges Michael Mallia and Joseph Said Pullicino offered to stop getting paid whilst they wait for this evidence to become available. They left that decision about their payment to the prime minister. The third board member, Judge Abigail Lofaro, is a sitting judge and is not paid separately for her role in the inquiry.
Defying the prime minister, the inquiry board said it is "only right that until the evidence the police has indicated becomes available it will stop hearing evidence," indicating that hearings will continue in the second half of January.