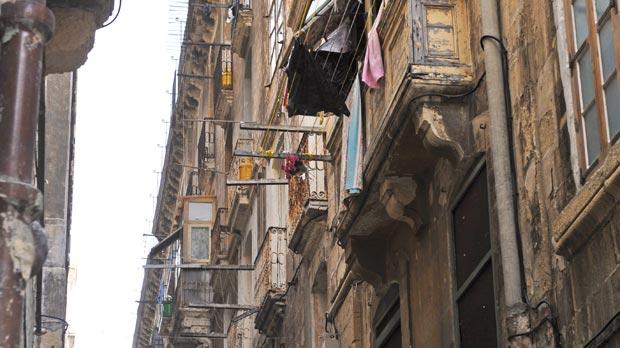 Charles Scicluna's homily at the official Independence Day mass justifies the ecclesiastical paraphernalia in an entirely secular holiday. I'm not a big fan of official religion, but even I can see that what Charles Scicluna said on the day marking Malta's independence, no elected official, no bureaucrat, no judge would have had the courage to pronounce.
Read a good report of the speech here.
Being confronted with the shame of having turned into the oppressors our independence was supposed to free us from, is just the sort of cold shower we need.
When we got our independence, we broke the chains of slavery and exploitation, of being made to work for the benefit of others, of being used and having our choices made for us, of being forced to work on another country's ships rather than build a future for ourselves. And here we are now importing labour, exploiting it, denying people choices, making them work for us rather than for themselves. The slaves have become slavers.
But Charles Scicluna's quick tour of the depravity of our policies doesn't stop at the fate of immigrants. Our victims are also our environment which we are slashing for the benefit of our "economic model", such as it is. And by whatever metrics we measure the success of that economic model, poverty is getting worse. We should, the archbishop said, be ashamed of that. And of ourselves.
Sometimes we forget how Labour in opposition, before 2013, fulminated against the authorities because there were people at risk of poverty. Now they congratulate themselves for their economic miracle while many depend on soup kitchens, far more than ever before.
The evil of all this is not that there are poor people. It's that we seem to think we've never had it so good when it's been decades since we've had so many people having it so bad.
Now that we have towering skyscrapers and brown people bringing hot food to our homes and offices at all hours, we have the greatest number of people for whom, as Scicluna put it, wages don't last the week, let alone the month.
We must reflect on what we've made of the gift of our independence, how we've cared for our country and our community unshackled by the colonial interests of others. Much has changed, much of it for the better. But we've put shackles on new under-classes, victims of our indifference, residents of the wrong side of the apartheid that we have erected.
We have become colonists. And we should truly feel shame.