Ever so often it's time to bring this picture up again.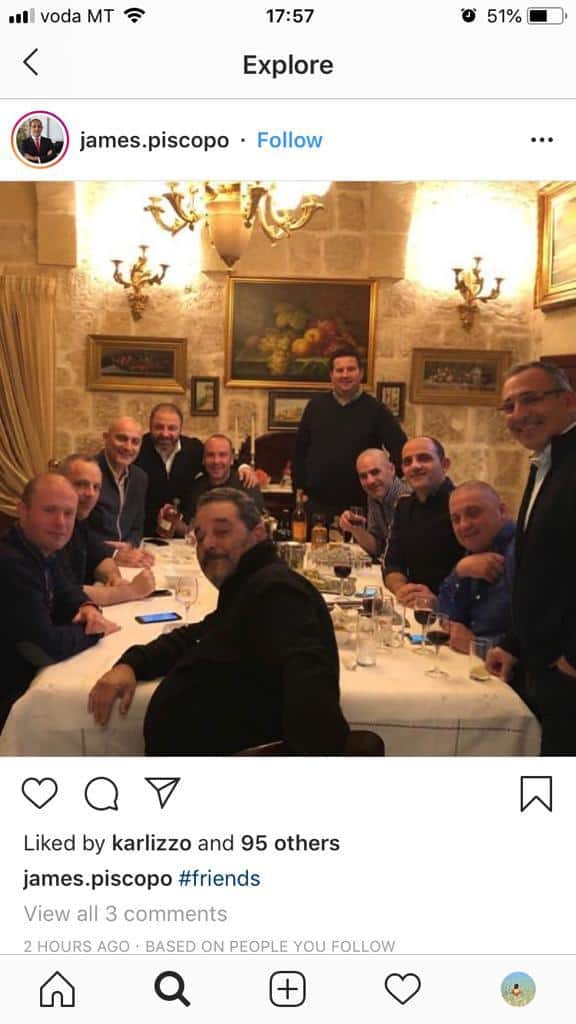 This time it's about pezzonovante Engelbert Grech who used to be Film Commissioner — that's the government agency that promotes the film industry — and now in the private business of providing production services for international film producers.
In this photo of our very own Apalachin Meeting, he is the man standing on the far right of the picture opposite the boss of bosses and the consigliere to his right who holds the constitutional title of prime minister.
Incidentally, his successor as Film Commissioner is Johann Grech also in this picture. He's the guy crouching to stay under the arm of Kurt Farrugia who may or may not be standing on a beer crate at the far end of the table.
Read the details in this Times of Malta report.
A handful of courageous whistleblowers resigned their job in protest after the "sickening" treatment meted out to extras during filming. These extras where Africans treated off the screen as if they were on-screen acting on a film set of a slave plantation in the Caribbean.
I will not go into details because the Times of Malta report does so well. Suffice it to say that some of the treatment — water, food and toilet deprivation over long day and night hours — was even served to children.
But they're black, so who cares?
Engelbert Grech told Times of Malta "everything was legal" which is the standard excuse of crooks when nothing really is. All they know is the impunity they can act with, in pursuit of profit.
"Their lives were at risk," one crew member told Times of Malta. "I was terrified for their safety".
Can you imagine any law enforcement agent doing something about this when they know which Christmas parties Engelbert Grech goes to? Can you imagine Johann Grech intervening to keep standards in our film industry preventing operators from treating employees with racial treatment that would have made a Potchefstroom farmer blush?