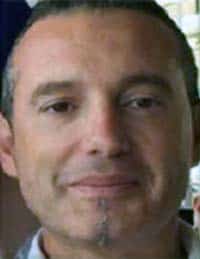 Some really weird things are happening around the case of Darren Debono.
The authorities of Italy and the United States are after him. But he seems to be chasing the Maltese authorities rather than the other way round.
In Italy, he's being tried for fuel smuggling after the Dirty Oil investigation by the Italian authorities that are charging him and the unrelated George Debono for brokering the sale of oil siphoned off war-torn Libya and pumped into Italian storage facilities in coordination with the Mafia.
The United States listed Darren Debono for sanctions, blacklisting him for "threatening the peace, security, or stability of Libya" through his oil smuggling business.
In spite of this, and in spite of allegedly conducting his illegal activities using Maltese-registered vessels, sailing in and out of Maltese territorial waters, allegedly involving some form of cooperation or at best exploiting negligence of Maltese authorities and of course being a Maltese citizen who resides in Malta, no action has been taken against him by the Maltese authorities in any of our courts.
Then out of the blue at some point came the news that Malta sought UN sanctions against its own citizens, including Darren Debono. Foreign Minister Carmelo Abela presented this as proof of Malta's determination to fight contraband and money laundering.
But without any domestic action matching it, it's a strange move nonetheless. Darren Debono has assets in Malta, including, famously, a restaurant which he renamed in an effort to dodge US sanctions. The US sanctions were adjusted to apply after the restaurant's name change.
But in Malta, Maltese law rules. Malta would be obliged to implement UN sanctions no doubt, but it does not need a UN resolution to act. Yet no charges are known to have been contemplated by the Maltese authorities on Darren Debono and his accomplices in spite of the government's apparent conviction that they are deserving of UN sanctions.
Later we hear Russia blocked the sanctions requested by Malta and then, confusingly, Malta's Foreign Ministry said the government was no longer so keen on chasing sanctions against Darren Debono. What's going on?
Today's court reports have Darren Debono's lawyers claim that the Maltese government has acted in the UN to appease the US government that is putting pressure for something to be done about Darren Debono. Darren Debono is mystifyingly trying to get a court in Malta to stop the United Nations from issuing sanctions against him or to somehow stop Malta convincing Russia from withdrawing its objections against the pending request for sanctions.
It's hard to imagine what a Maltese court could do in this respect.
It is hard to imagine why Darren Debono's lawyers might imagine what the Maltese court could do.
But Darren Debono used the opportunity to say something quite startling. In the midst of explaining that Malta's government is only acting because of American pressure, Darren Debono says the Americans tried putting direct pressure on him.
In a sworn statement last July Darren Debono said the Americans asked him to hand over information on drug trafficking syndicates, on who his clients for fuel smuggling were and how he paid his crew. He says they promised to ease sanctions if he cooperated with them with what he knew.
Today he went further. He said the Americans asked him to give them information on Joseph Muscat's and Keith Schembri's alleged involvement in the supply of fuel to Russian warships headed to Syria outside territorial waters having just been refused entry into Malta's harbours by the Prime Minister.
Darren Debono said he refused to give any information to the Americans saying "he's my prime minister, and I'm not a spy".
That is a chilling detail. Note that Darren Debono does not deny he knows that Joseph Muscat was involved in arrangements for an illegal provision of fuel to Russian warships having very publicly refused permission for Russian ships to enter Maltese waters in the first place.
He does not deny that happens. Nor does he deny knowing whether it did or not.
Instead, he said he was asked by the Americans to provide this information and refused to collaborate because "Joseph Muscat is my prime minister and I'm not a spy".
There's an added ice cube to this drink. When the identity of the whistleblower at Pilatus Bank was first made known in May 2017, Joseph Muscat told the press he suspected her Russian nationality meant she was an agent of the Russian government acting to destabilise Malta's government as revenge for his refusal to allow Russian warships to refuel inside Malta.
At the time the link appeared random and almost comical. He may have had more on his mind than Egrant at the time.
Darren Debono cannot be blindly relied upon as some credible source of information. He is under clear threat of severe consequences should he be convicted in Italy and the ongoing American sanctions are a considerable restriction to his movement and his business activities.
Within Malta, however, Darren Debono has been able to act with impunity even to the extent of returning to the local football scene as a manager.
In court today Darren Debono exploited Joseph Mucat's massive credibility deficit by suggesting in open court that Joseph Muscat is under pressure from the US government to collaborate with them in order to avoid the glare of the spotlight on himself.
This highlights the significance of remarks made by US assistant secretary for terrorism financing and financial crime Marshall Billingslea speaking to Times of Malta's Jacob Borg during a recent visit here. Jacob Borg noted that "very often we see action taken locally only when an issue is flagged by foreign authorities. For example with (Darren and George Debono), most of the action taken locally stems from an Italian investigation".
After sweetening his response by highlighting the complexity of the activities of people like Darren Debono, Marshall Billignslea replies "Maltese authorities on their own initiative do need to identify and bring forward prosecutions of these matters in domestic jurisdictions as well. That is one of the reasons why I am here, to work on how to support and bolster that capability."