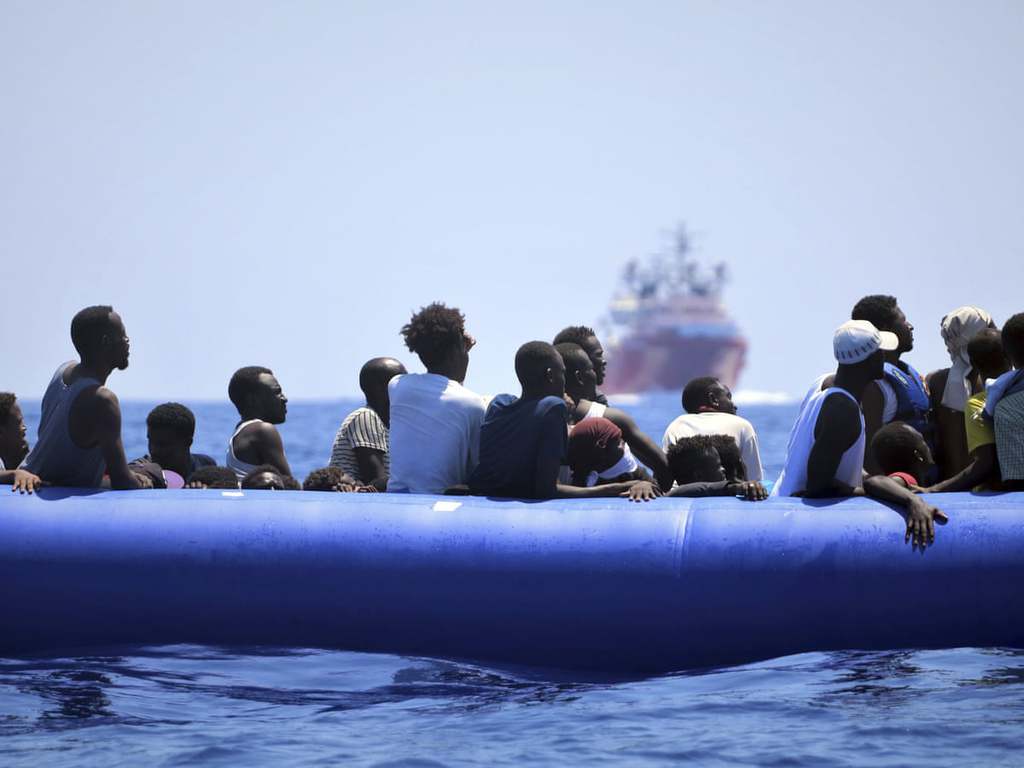 The NGO Repubblika has today asked for donors to support a constitutional case brought against the government and the army by victims of the Easter Massacre, when government held back the rescue of migrants stranded in Malta's rescue area at sea.
The constitutional case was brought by relatives of 2 of 12 victims who drowned or died of dehydration between the 11th and 14th of April earlier this year. They are claiming breach of the victims' right to life. While 50 other passengers on that boat that were pushed back to concentration camps in Libya on a fishing vessel dispacthed by Malta's government claimed the breach of their right not to be submitted to torture.
A FRONTEX plan spotted the boat in Malta's search and rescue area early on 11 April 2020 after some three days at sea. Malta took charge of the rescue but held back AFM patrol boats that could have reached them in a short period of time. Instead after hours of delays a fishing vessel that was at Grand Harbour, Dar Al Salam 1, was sent to pick up the migrants. Many had already died by the time the boat reached them on 14 April.
A case is being filed by relatives of two of them: Mogos Tesfamichael Welday and Filimon Mengsteab Ghebremedhin.
The 50 other complainants, all from war-torn Eritrea and South Sudan and one from the Darfour region of Sudan where the government there perpetrated ethnic cleansing, said the government ignored their right to have their asylum applications considered. Indeed the complainants held UNHCR asylum certificates that were never looked at.
But, the case filed today claims that since the Dar Al Salam 1 was acting on the instructions of the Maltese government, the vessel was an agent of the Maltese law. Under EU law the Maltese state is obliged to process asylum applications by anyone arriving in the country. Instead the complainants were placed on a fishing vessel with little food and water and no medical treatment. Some died on the trip back to Libya.
In Libya they were taken to concentration camps where they were treated inhumanely.
At the time Repubblika filed police complaints about the incidents but a magisterial inquiry by former Labour Party international secretary Joe Mifsud found nothing wrong in the government's conduct.
Today's case is being filed against Prime Minister Robert Abela, Home Minister Byron Camilleri and army chief Jeffrey Curmi.
The 50 migrants asked the court to order the government to allow them to come to Malta to file asylum applications according to law.
The migrants are being represented by Paul Borg Olivier.
Repubblika is paying all court fees and has asked donors to make donations on https://repubblika.org/donations/.