"You cannot escape the responsibility of tomorrow by evading it today." – Abraham Lincoln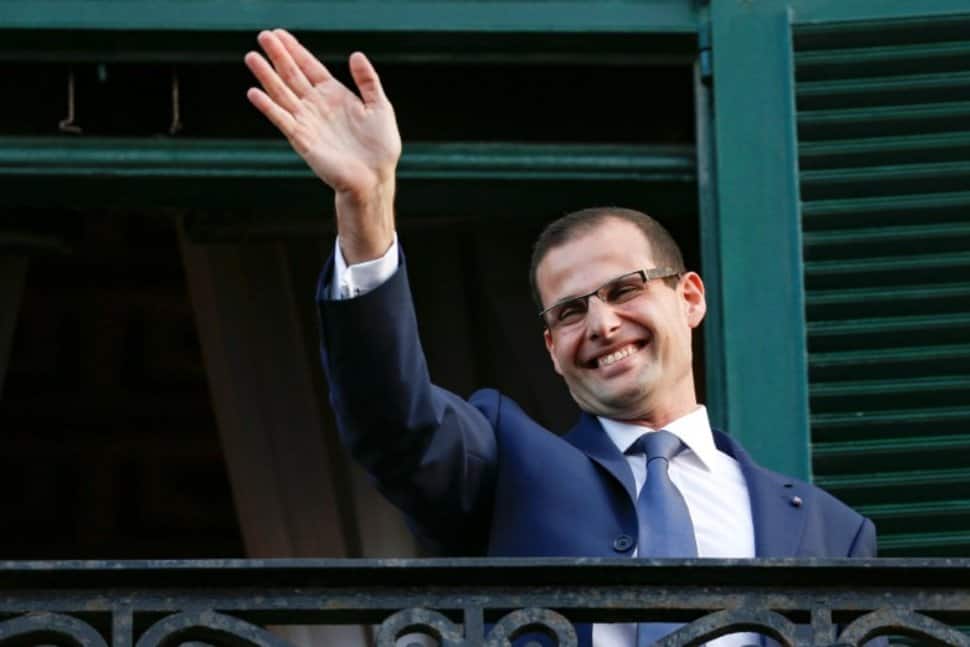 Robert Abela thinks that he can foresee the future, and he keeps firing from the hip. He was proved wrong many a time. Take covid-19. He had predicted that all would be fine by Christmas. He was wrong and he has now confirmed that bars and clubs will have to remain closed until the end of the year. He is still insisting that everything is under complete control, even though we are having more than 100 new cases most days (the majority sporadic). We have had 160 deaths and Mater Dei is facing serious overcrowding. Yet Robert Abela keeps saying we are doing well and all that is happening is what he expected. He didn't learn anything from his past mistaken predictions. Or rather he is too big-headed to acknowledge a mistake. Robert's statements about living in normality do not ring easily for the relatives of those who perished, for bar and club owners and for doctors and nurses facing the worst times of their careers. We will know if and when Robert Abela has understood this when he stops speakings of these days as 'normal'.
Now the clairvoyant has postponed resolution to May 2021, even though experts in the field say that it will take much more than that for Malta to be back in business. The Prime Minister only delivers good news, and he asks his deputy or other officials to talk about the problems. He already declared that by May, with tourists in their thousands travelling to the most corrupt island in the Mediterranean to enjoy the sun and beaches. They will flock in thousands to see our skyline dotted with cranes; they will be hearing jiggers cutting rock all day long and will taste our traffic chaos and pollution. Perhaps the new tourism minister Clayton Bartolo will copy his predecessor and start organising mass parties.
Robert Abela keeps sticking his neck out for people like Ian Borg, whose testimony the court found "very, very hard to believe". Facing journalists he dropped legal jargon, which few can understand, repeating the same words even in reply to direct yes or no questions.  He also defended Joe Cuschieri and his lady friend for going on a trip to Las Vegas with Yorgen Fenech. Meanwhile, while Abela was still defending him, Joe Cuschieri resigned. I am sure MoneyVal has taken note of this and will take it into consideration when finalising Malta's rating early next year: Robert's comeback year.
The ever-positive Robert Abela is also telling the Maltese people that the economy is doing well and that Malta will be back 'in business' as from next month, January 2021 in anticipation of normality in May. That word again, which he uses almost as often as 'I'm proud'. Yet, Fitch is worried about Malta. "Malta's governance quality continued to deteriorate in 2019/2020 according to the World Bank Governance Indicators. Particularly, the Control of Corruption and Regulatory Quality pillars experienced one of the sharpest drops in our rated universe, declining by 10.2 and 10.6 places in percentile rankings over the last year."
Fitch continues: "at the same time, Malta's press freedom also continued to deteriorate according to Reporters Without Borders' annual press freedom index, where it ranked 81st in 2020, down from 47th place in 2017. However, we believe that unfolding corruption allegations in the context of the public inquiry into the murder of journalist Daphne Caruana Galizia could further affect Malta's governance scores."  So there it goes. Robert Abela's predictions may be way off too this time around.
On Monday, Robert Abela echoed what his master said in court on Friday about the length of the Daphne Caruana Galizia's public inquiry. He is feeling uncomfortable with what witnesses are telling the inquiry. He wants it shut down as soon as possible. He, like Joseph Muscat, is not liking the way the inquiry is heading. He is ill at ease hearing about all the corruption that made Joseph Muscat's regime seem more like a banana republic than a member state of the European Union. Opposition leader Bernard Grech commented that "people want justice, prime minister, and you are in the way."
On Tuesday the Council of Europe lambasted the government's actions on the rule of law. Pieter Omtzigt reviewed the latest developments in the investigation of Daphne Caruana Galizia's assassination.  He said that the strengthening of the rule of law in Malta was unsatisfactory with the current reform package 'flawed and incomplete'. He also criticised the failure to act to end impunity for high-level corruption.  Omtzigt also concluded that the public inquiry has been illuminating but its independence has been continually attacked by government's officials and sympathisers.
Backing Omtzigt's conclusions the Council of Europe called on Robert Abela's government to 'refrain from any attempt to impose an arbitrary time-limit' on the work of the public inquiry currently underway.  It also called on the Maltese government to take measures suggested in the follow-up report to put into effect the Council's recommendations.  Robert Abela can convince herds of sheep, with the help of the national TV station, but he does not assure the Council of Europe or anyone really with the autonomous ability of reading and thinking.
Robert Abela must be reminded that he, as 'prime minister', is the prime servant of the people, who pay his salary. He has bigger problems to face around him. One of the most cumbersome is the attitude of his infrastructure minister Ian Borg. Borg has been told by a court that he is not credible. Ian Borg is also a menace to the media. Look at how he treats journalists. He is as arrogant as they come.
So Robert, get back down to this earth. Get your act together. Get rid of Joseph Muscat's shadow and start behaving like a prime minister for the whole country.
Need I say more?