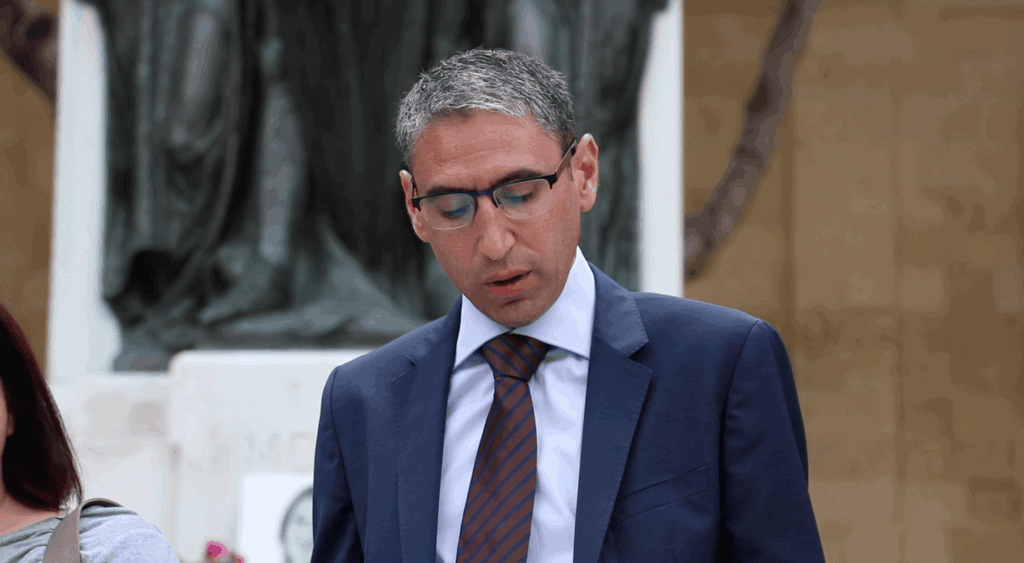 A socially-distanced vigil is being broadcast right now from Great Siege Square in Valletta marking 38 months since the killing of Daphne Caruana Galizia. Proceedings opened with a brief speech by Repubblika's president, Robert Aquilina, and a stark warning to Prime Minister Robert Abela.
Robert Aquilina said that as was expected, the NGO did not call protests or public gatherings during the last 10 months. But the government should not confuse the commitment to take care of each other during a pandemic with any cooling of the anger caused by the government's conduct.
"Today would have been a good occasion to protest. Thirty-eight months ago we were angry because the government sought to cover up the truth. The same reason makes us angry today.
"We have struggled for three years under the maxim that there can be no justice without change. We did not merely mean by change, the relocation of the locus of power from Castille to Burmarrad.
"The change we need is a proper separation of powers; judiciary and parliament that are independent of the government; institutions that do their job and a country where the law rules. If the law prevails, there would be no need for protests; if the law prevails journalists would not be killed. Because wrongdoers exposed by journalists would be punished appropriately."
Robert Aquilina told Robert Abela that in spite of these three years of campaigning the government is now threatening three judges with consequences for not obeying his edict. "Instead of obeying the law, Robert Abela wants them to obey him. Instead of seeking the truth about the killing of Daphne Caruana Galizia, he wants the judges to shut up and go home."
Robert Aquilina said Repubblika is warning the government to restrain itself. Civil society will march in the streets when journalists are threatened. It will also march in the streets when the government threatens judges. "It is our duty to ensure that all those who serve the country conscientiously, do not end up being crushed by the criminal tyranny that killed Daphne," Robert Aquilina said.
"We then warn Robert Abela: when institutions do work, he should let them; the government should allow the truth to be known, justice served." Repubblika's President added the warning that if the prime minister sought to halt justice, "you'll find us halting you."
Robert Aquilina closed by recalling Daphne Caruana Galizia and "those few conscientious public servants that are still around". Like them, Repubblika would not forget its duty just because Robert Abela might wish it.