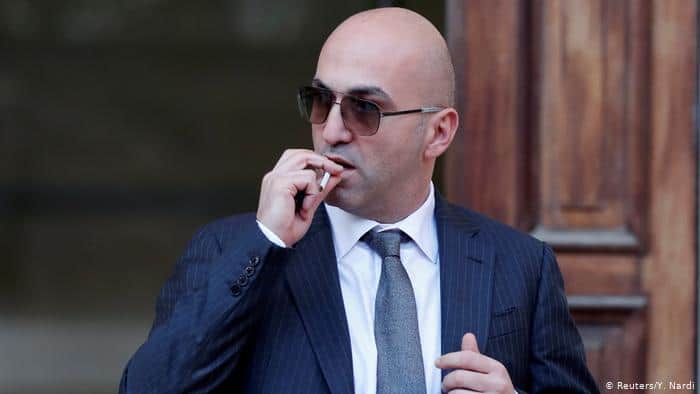 I am not referring to the MP who allegedly slept with Yorgen Fenech, the man accused of masterminding the assassination of Daphne Caruana Galizia. She says that's a private matter. I beg to differ but that's for another time.
I am not even referring to a sitting minister who had, and maybe still has, a history of emotional WhatsApp exchanges with Yorgen Fenech. We all read some of those messages asking Yorgen Fenech if everything was OK and admitting that he is missing him.
I am referring rather to the Labour Party, the party in government. Recall the slick and glossy electoral campaigns by that party in 2013 and 2017. The campaigns must have cost a fortune. The billboards scattered around Malta, the full page adverts on newspapers and the large digital screens put on every PL club on the two islands.
The history of Yorgen Fenech and the Labour Party goes back a long way, but the relationship became intimate just before the 2013 elections when an agreement to struck for €5,000 a day to go to Panama companies belonging to Keith Schembri and to the star candidate Konrad Mizzi. There was a third company set up alongside them: Egrant, whose owner is still to be identified, though many already guess.
Yorgen Fenech became a buddy of Joseph Muscat. He gifted that corrupt prime minister with presents and fine wines worth thousands of euro. Joseph Muscat invited him to his exclusive birthday party at Girgenti Palace where not even his ministers were invited.
Yorgen Fenech also gifted Rosianne Cutajar, at the time when she was a parliamentary secretary with a €9,000 birthday gift. She admitted that they were close friends and later acted as a broker in an Mdina property sale worth €3 million. The deal fell through because he was arrested for something else.
Before his arrest he was kept informed about police investigations by high ranking police officials and, as seems likely, by the disgraced prime minister's chief of staff Keith Schembri, who one needs to remember was the person who headed the PL electoral campaign.
The latest news confirming the ties between Yorgen Fenech and the Partit Laburista was a report in The Times of Malta which exposed a 33-month consultancy draft agreement with Yorgen Fenech's Tumas Group, drawn up by then Labour CEO Gino Cauchi. The agreement was worth €200,000. The agreement, on behalf of a company called B.E.D. Ltd, was written on a computer used by a ONE executive. The agreement agreed that, irrespective of what 'services' B.E.D. Ltd provided, it would receive €6,000 per month for 33 months.
Prime Minister Robert Abela did not deny anything. There was no press conference and he did not mention it at his Sunday sermon to his faithful. When confronted by the media he just replied that it was just an 'allegation', the same answer he gave to questions about minister Carmelo Abela and the HSBC heist. At that time his answer was 'allegations against an unnamed minister' but when the Degiorgio brothers and il-Koħħu named the minister he fell into silence and as usual did not take any action.
And then there's Robert Abela standard retort, if this happened, 'it happened before my time'. Easy does it.