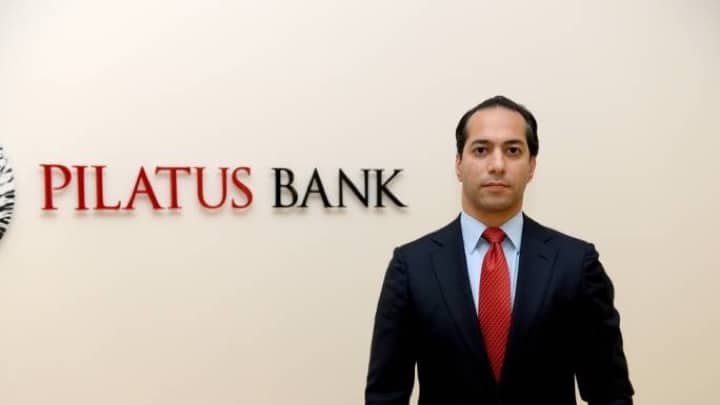 Sayed Ali Sadr Hashemi Nejad, through his Hong Kong company Alpene Limited, has filed a complaint against Malta at the World Bank's International Centre for the Settlement of Investment Disputes.
The complaint, filed last July, complains that Pilatus Bank was wrongfully taken away from him after he was indicted in the United States for busting sanctions against Iran in events that happened before Pilatus Bank was set up. Ali Sadr alleges the bank was misappropriated by Malta and the way an administrator was chosen to run the bank after it was taken away from him was wasteful and corrupt.
Ali Sadr, through his Hong Kong company, alleges that the bank's administrator who was handpicked by the government Lawrence Connell was chosen by US consultant Elizabeth McCaul, a resident of New York and, according to Ali Sadr, personal contact of the MFSA's former chairman Joe Bannister.
Ali Sadr also alleges that Lawrence Connell hired consultants at exorbitant rates charged to Pilatus's account. This included law firm Mamo TCV that was hired after the resignation of Pilatus Bank's former lawyer Louis Degabriele. Ali Sadr alleges the choice of Mamo TCV was made because one of the firm's founders, John Mamo, was chairman of the MFSA.
Ali Sadr says the considerable assets of the bank are held up at Malta's Central Bank after an effective expropriation that was premised on his indictment in the US for busting sanctions. But a US federal court has since acquitted him finding, Ali Sadr says, that he was the victim of prosecutorial abuse.
The World Bank action is over and above a lawsuit filed in Malta by the other directors against the MFSA also suing to get the bank back.
Details of the case in front of the international arbitration tribunal emerged in a separate case filed by Ali Sadr's Hong Kong company in New York where he's asking the court to order Elizabeth McCaul – the person Ali Sadr says handpicked the bank's administrator – to give a deposition he can then use at the World Bank case.
The arguments in front of the New York court made no mention of findings by Malta's FIAU of systemic money-laundering breaches at Pilatus Bank. The findings were published yesterday together with an announcement by the FIAU of a €5 million handed down to the bank.
Times of Malta is reporting that "a number of former top officials at Pilatus Bank are expected to be charged in court within hours".  The reports do not specify if Ali Sadr himself is being charged though it does speak of international arrest warrants planned for the case.