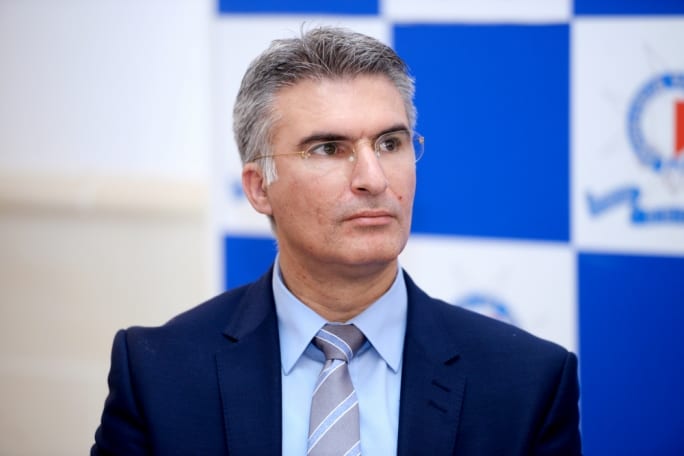 A libel court hearing a case brought by Carmelo Abela against Jason Azzopardi has denied a request by Jason Azzopardi to bring in statements made elsewhere by Vince Muscat il-Koħħu and the Degiorgio brothers. He wanted them to be respondents with him to Carmelo Abela's complaint.
In different places and at court proceedings the men – one convicted, two awaiting trial, for the killing of Daphne Caruana Galizia – hinted, implied, or plain alleged Carmelo Abela was involved in the robbery of the HSBC headquarters in 2010.
Jason Azzopardi spoke about this and Carmelo Abela sued him for defamation.
Presumably Jason Azzopardi will not be able to prove in court that Carmelo Abela robbed a bank. Not from direct knowledge or experience anyway.
But it doesn't really matter what Jason Azzopardi knows or doesn't know, does it?
What matters is that a bunch of lowlifes have implicated a government minister in armed robbery. And the government minister is passing on every opportunity to clear his name.
This was another such opportunity. Why did Carmelo Abela use his lawyer Paul Lia to object to Jason Azzopardi's request to bring the statements of his accusers into the libel proceedings he started? If he had any confidence; if he was as convinced of his innocence as we're perfectly entitled to expect from a government minister, why didn't he leave it to a court to decide on such a thing?
Why didn't he go all Joseph Muscat and blurt out 'bring it on'?
And why is he suing Jason Azzopardi anyway? What would that prove? Why does he let the doubts linger after people who admit having been accomplices have pointed their fingers at him and he did nothing to clear his name of the stains they splashed on him?
This reassures no one.