In one of his hopeless attempts at sounding guileless, Evarist Bartolo recently posted that we all have a duty to fight corruption. He didn't fight corruption when he could have and should have. That's by his own admission in an interview with Tim Sebastian where he admitted falling far short of the principled objective he is preaching to the rest of us. He admits he neglected his so very basic duty in order to politically survive.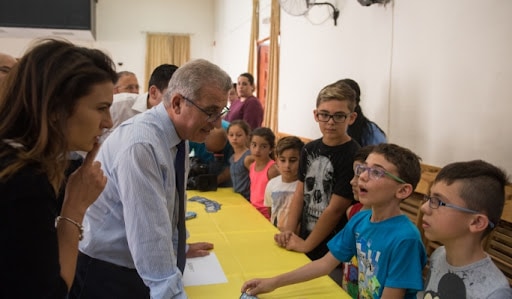 It wasn't just political survival that motivated him, though that would be bad enough. During his tenure as education minister, he enabled his right-hand man, Edward Caruana, giving him the keys to the government agency that maintains school buildings where Caruana is accused of taking kickbacks from contractors doing public works. Edward Caruana denies any wrongdoing.
Evarist Bartolo is not vicariously responsible for the alleged corruption of his chief canvasser. But he is responsible for the fact that he spent weeks ignoring the head of the school maintenance agency who urged him to take action on Caruana.
Evarist Bartolo denies it but a magistrate criticised Evarist Bartolo's inertia when the magistrate handed down the acquittal of a contractor wrongfully charged of defamation for blowing the whistle on the education minister's right-hand man. The magistrate was dismayed that Evarist Bartolo and his staff who were at a meeting when the facts about Caruana were made known, did not think it would be a good idea to inform the police.
Evarist Bartolo has the wrong idea of what a whistle-blower is. When a witness spoke up to accuse Edward Caruana of soliciting kickbacks, the police were told to charge the whistle-blower for defamation while the person accused of soliciting bribes from him was protected.
In another, not altogether separate case, Evarist Bartolo gave special treatment to the man who falsely accused Giovanna Debono's husband Anthony of a fictitious votes-for-public-works scheme.
The agency which Edward Caruana allegedly used to solicit and collect kickbacks spent over €1 million in contracts with Joseph Cauchi, the discredited witness who accused Anthony Debono. Anthony Debono was eventually acquitted and the court criticised his prosecution saying "the accused could have been spared the serious criminal charges brought against him had the police carried out proper investigations."
Joseph Cauchi, on the other hand, the false "whistle-blower" the only beneficiary of a so-called whistle-blower protection law that protects only those whom the government wants to reward, did more than command a chunk of the budget spent by Evarist Bartolo's department. He also directly communicated with Evarist Bartolo to ensure Edward Caruana goes back to his old job at the school maintenance agency because things were never so good as when he was there. This emerges from email communications presented in court.
Labour's first education minister enabled corruption, covered it up when his friends were exposed, and set-up compensation through public money of trumped-up false accusations against his political rival.
Evarist Bartolo was succeeded by Owen Bonnici.
When Daphne Caruana Galizia was killed, Bonnici was still justice minister with a side responsibility for public cleansing. He flew to the Council of Europe to reject calls for a public inquiry into the killing of Daphne Caruana Galizia, saying it should not happen before all criminal proceedings are exhausted.
He interfered with the Attorney General giving out orders about the handling of the magisterial inquiry report into the Egrant scandal saying he wasn't doing so as justice minister but as Joseph Muscat's attorney.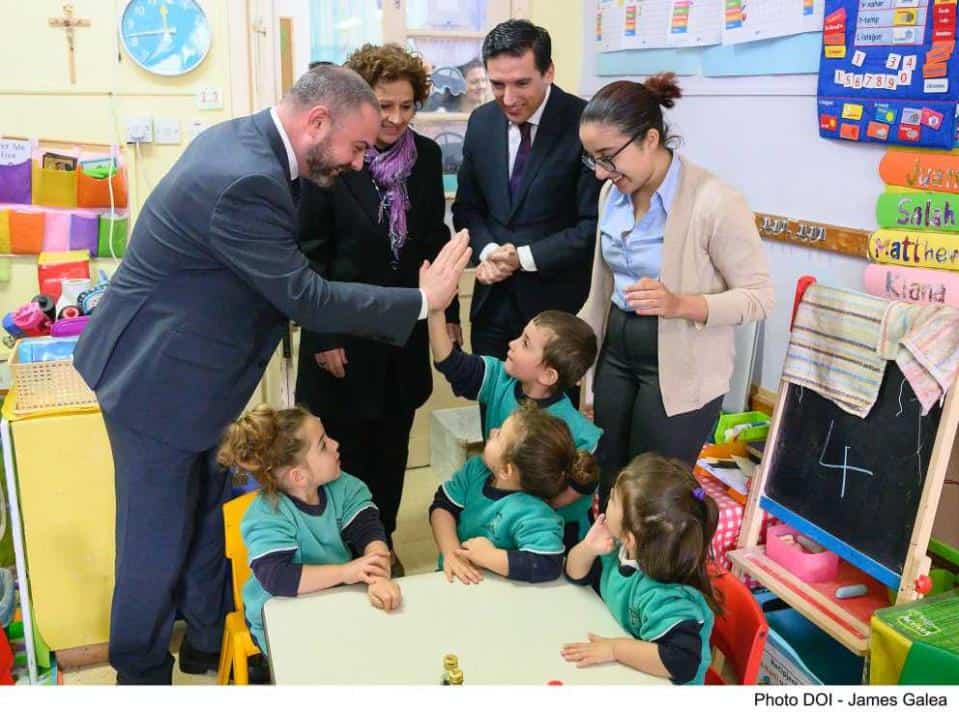 He personally ordered government staff to destroy every day, sometimes several times each day, a peaceful protest outside the court building calling for justice for Daphne Caruana Galizia describing pictures of her left by her relatives and supporters as "rubbish" and a "threat to public order". A court found him guilty of breaching the fundamental right to free expression.
At around the time of his conviction he was made education minister.
He has seen been succeeded by Justyne Caruana. She was brought back into the government having been forced to resign when it emerged her husband went on holidays with Yorgen Fenech, the man charged for the killing of Daphne Caruana Galizia. That's when Justyne Caruana was part of the cabinet who had to decide on pleas for immunity to turn state evidence from Melvyn Theuma (the principal witness against Yorgen Fenech) and from Yorgen Fenech himself.
She is not vicariously guilty of her husband's misdeeds (which he denies) but she is politically responsible for the unacceptable ambiguity she caused in the case against Daphne's killers. Not to mention that she sat tight as a court found the fact that the lead investigator in the murder case was her husband was in and of itself a breach of Daphne's family's fundamental human rights. She also sat tight when that decision was confirmed on appeal.
By the time she was brought back from her temporary exclusion from government, she had a new boyfriend. She ordered her department to give her boyfriend €15,000 to "assess" sports curricula in schools. Her boyfriend has no academic qualification in sports education whatsoever, and he was paid for conducting inspections in schools while all children were locked up in their homes because of covid.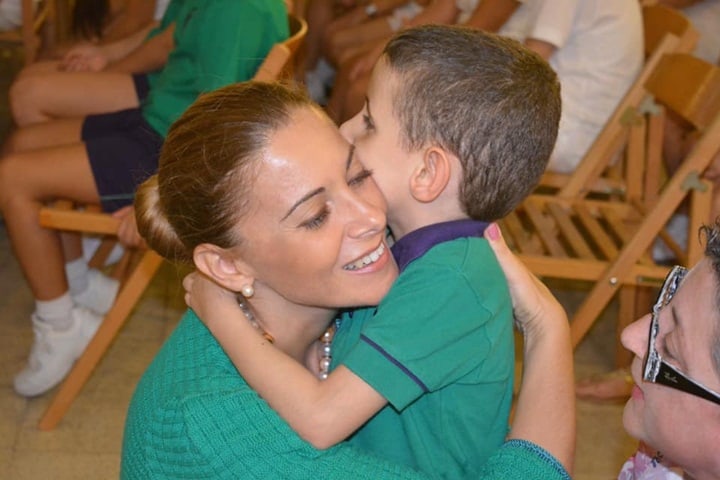 The matter has been investigated by the commissioner for standards who announced he has closed the investigation but would leave it to the parliamentary standards committee to publish. Procedurally that means she has been found in breach of her code of ethics.
Judging by the precedents of Carmelo Abela (who spent public money to buy newspaper adverts advertising nothing but his appearance) and Rosianne Cutajar (who failed to declare to Parliament she received cash gifts and payments for brokering a property deal from Yorgen Fenech, her then secret lover and later charged with killing Daphne Caruana Galizia), Speaker Anġlu Farrugia will ensure that Justyne Caruana suffers no consequences from her conviction for ethical breaches.
That's the record of the last three top educators our country has had: corruption-enabling Evarist Bartolo, human-rights-violating Owen Bonnici, and public-money-misappropriating Justyne Caruana.
Our chief educators set the standard, the example we set for our children. No wonder we have earned for ourselves and for generations to follow us the world's prejudice of being cheap, cretinous crooks.