Opposition figures are gleefully posting posed photos taken with the government ministers they've been hired to shadow, grinning stupidly in front of a row of flags pretending to pose for official photos of international diplomacy. The difference they don't seem to understand is that whether it is a photo of some visit between friendly countries or a rapprochement between countries at cold wars those pictures from international diplomacy make sense because they're pictures taken of equals. It is barely possible to imagine a more unequal relationship than that between a Labour Minister and their shadow.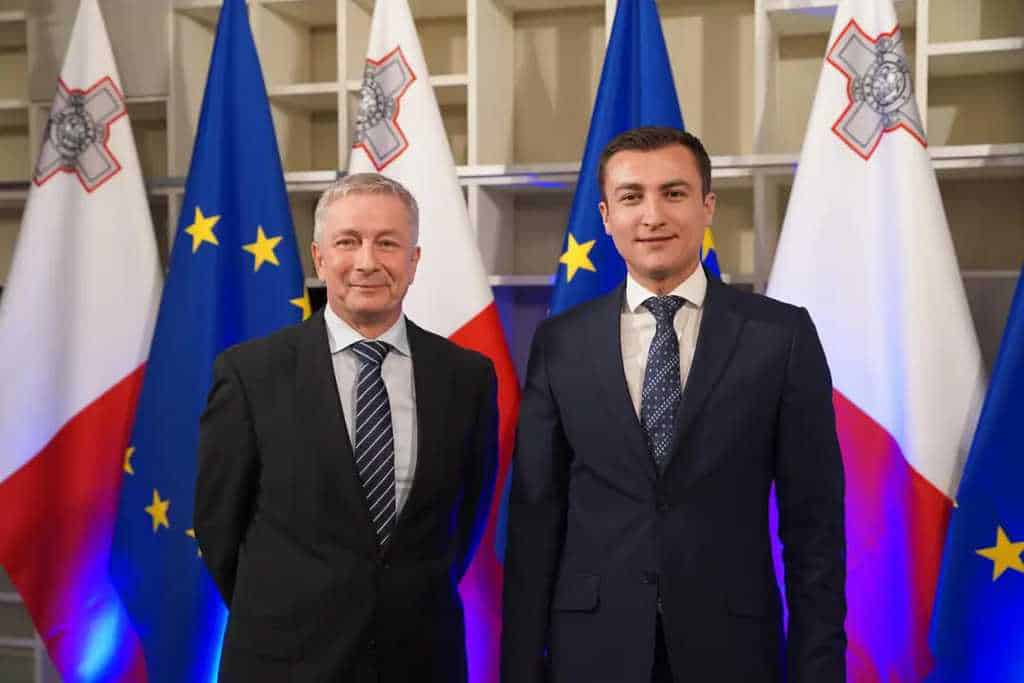 This series of photos, an apparent innovation in the Parliamentary routine, is by all accounts a PR initiative of the Opposition members themselves. They haven't been tricked into this by the government. That is very strange and very unusual. What's not strange and unusual is that the government is delighted with this. Look at their grins.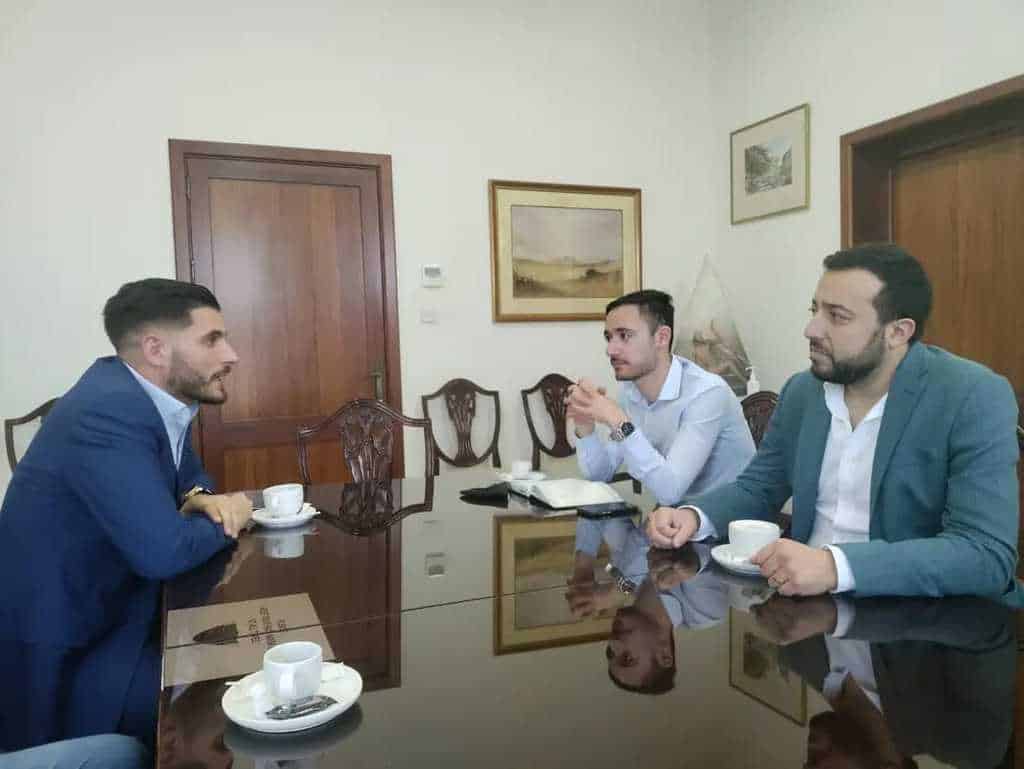 Ministers brief their shadows as a matter of course. They have to do it mostly when they wish to pass something through Parliament that they expect a little explanation and forward notice would be adopted by consensus. It helps the government to limit the battles it needs to fight to those that it cannot avoid and if briefing their shadows is what it takes then that's hardly the worst thing they need to do in the ordinary course of business. Also, there are some matters that would work better if they enjoyed cross-party consensus.
I've seen some of these meetings in my time in government. When I worked in the department for local government we would brief the shadow minister on our plans and pick up his views to incorporate them in our proposals because local government would thrive if it is not, in and of itself, a matter of political controversy at the central level.
I was given the job to brief Charles Mangion a couple of times. We'd meet at a government office with civil servants present. We'd take notes of the meeting where no promises would be made but an understanding would be sought. There would be few basic rules of engagement to begin with but one of them would be not to communicate publicly the fact that the talks were being held.
That's because the shadow minister would be embarrassed by being exposed having meetings with the government, certainly on their home front. The objective of the meeting would not be to cause embarrassment to the shadow minister so their wish to keep the matter private would obviously be respected. The political benefit to the government would be in their support or at least their neutrality when the measure is being introduced.
Why is this crop of Opposition figures different? Why do they want everyone to know they are having these "cordial" meetings? What do they get out of standing next to Silvio Schembri or Owen Bonnici and look so pleased with the mutual delight they appear to be causing each other? Why are these shadow ministers so keen we understand this charade was their idea? What's in it for them?
I'm afraid I cannot give the idea much credit. There's no tactical benefit in being seen to be 'on side' with the government from the get go. Except if, as I rather suspect, they think it is tactically beneficial that they are not criticised for being 'negative', acting against 'unity'. These shadow ministers are starting out their stints in the job by making it clear they are not negative and are for unity and therefore will not have to be criticised by Labour's media for that.
Of course, if they mean to go on as they start that would mean they would have to withhold any meaningful criticism of the ministers they shadow, certainly nothing that would cause the minister to mobilise the resources of the Labour Party to attack them the way say Jason Azzopardi or Karol Aquilina among others were attacked. If the shadow ministers want to avoid that treatment so badly there will need to be more posed family photos with ministers before the end.
I'm afraid this is one other way that PN politicians allow the Labour Party and its media to define what would be appropriate behaviour for them.
Look how pleased with himself Owen Bonnici is. You don't have to ask what's in it for him.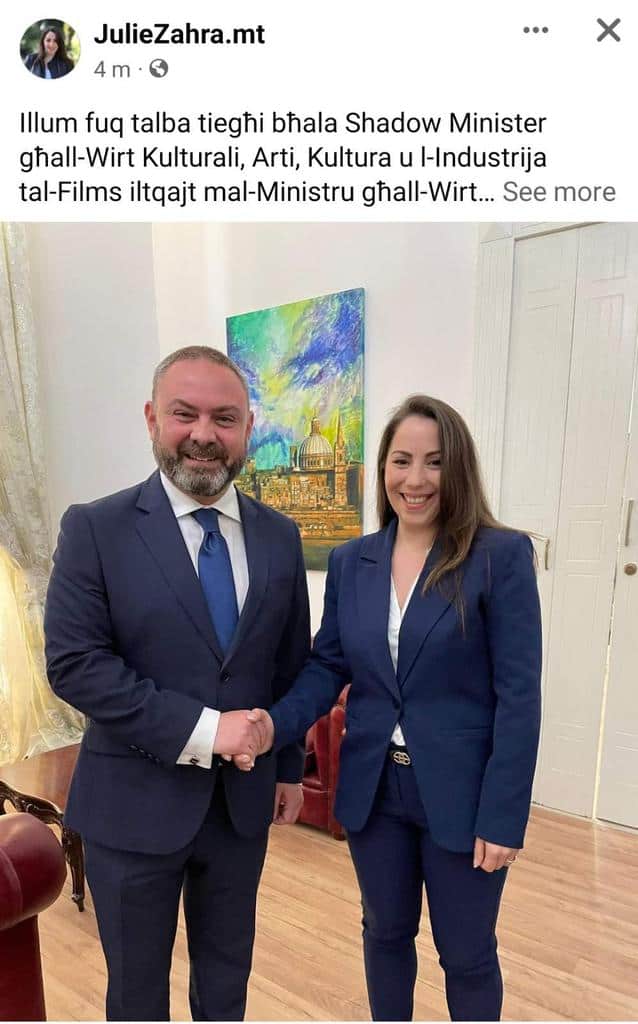 As justice minister he intervened with the attorney general on criminal procedure later admitting he told the AG to consider him as Michelle and Joseph Muscat's lawyer not as the minister for justice. As culture minister he defended Jason Micallef's assault on campaigners for justice for Daphne Caruana Galizia. As public cleansing minister he was found guilty of breaching protesters' fundamental human right to freedom of expression. As education minister he was fired before time for not beginning to get to grips with his job. As minister responsible for planning a strategy for after the covid-19 pandemic … has anyone heard anything about that at all?
And yet there he was legitimised "even" by the person whose job it is to demonstrate for those who cannot perceive them of their own accord his manifest inadequacy, not to mention his wilful complicity in Joseph Muscat's political crimes.
Both Silvio Schembri and Owen Bonnici got whipped by a board of three judges who found them personally and collectively responsible for the state of impunity in this country that allowed a journalist to be killed. And, of course, the killing – the most heinous aspect of the catastrophe these people erected – is merely the peak of the deeply set rot of crime and corruption in our country.
But you wouldn't know it, certainly not from the smiles on the faces of people who are actually paid to point out to the country what's wrong with them.
Here's the template of these photos. Look where that got us.