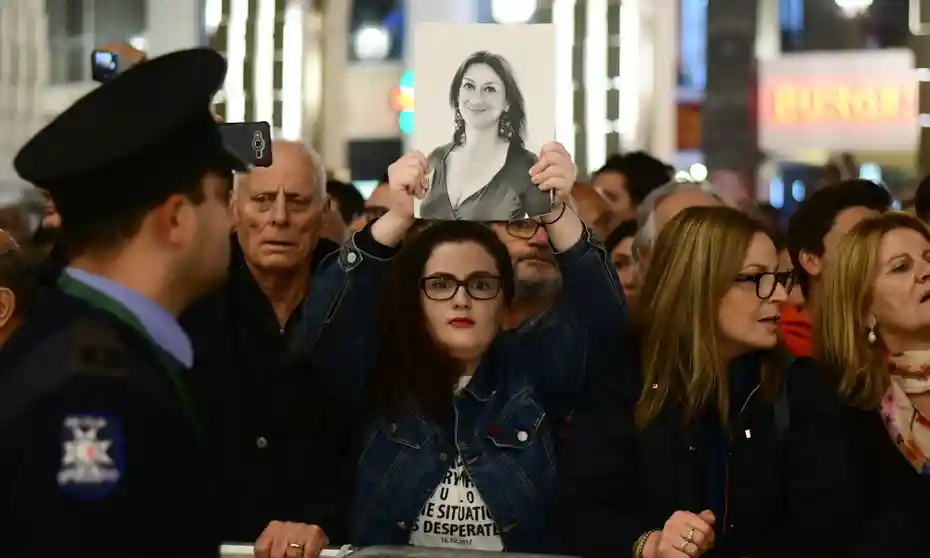 European Commissioner Vera Jourova announced today a new EU directive to ensure courts in Europe have the power to dismiss at an early stage vexatious cross-border libel suits. The courts will be empowered to give journalists and activists targeted with cross-border SLAPP suits remedies and to penalise people who file abusive cross-border court cases aimed at harassing journalists or wear them down.
The new European directive will also protect EU-based journalists from cases filed against them in countries outside the EU.
Vera Jourova recalled that when Daphne Caruana Galizia was killed she was facing nearly 50 defamation suits which the Commission Vice President described as "SLAPPs". The Commission Vice President said that the announcement of the new anti-SLAPP directive was for her very important because she had promised delivering anti-SLAPP laws to the family of Daphne Caruana Galizia.
"We worked on this in the name of Daphne," Vera Jourova said, "and I feel that Daphne worked on this with us."
The Commission Vice President also announced recommendations to Member States to take measures that are outside the competence of the Commission and to make changes to their own domestic laws to protect journalists and activists from SLAPP suits filed in their own countries.
The EU is asking member states to clarify defamation suits to limit their abuse, decriminalise libel, and to provide journalists and activists faced by SLAPP suits with support and expertise. Member States are also expected to collect data on SLAPP to help the Commission propose laws that can protect journalists better.
Reacting to the proposal, Flutura Kusari from the European Centre for Press and Media Freedom told this website that "this is a historical development. SLAPPs destroy careers. Today is the first step in creating serious obstacles to those hoping to use SLAPPs to censor journalists and to hide the truth. We are more motivated than ever to continue our fight against SLAPPs. We will continue to engage with European institutions while making sure that in the meantime we support journalists with practical support."