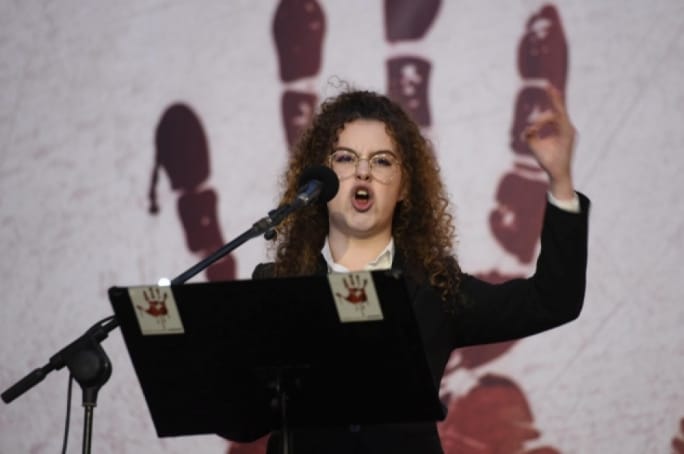 That's another Westminster inheritance of dubious merit. "Shadow" cabinet and shadow ministers have a spectral elusiveness about them. They're an ethereal version, a ghostly mirror-universe equivalent of the real cabinet and the real ministers.
Of course, it's not meant that way. It's meant to mean that they're a cabinet-in-waiting, an obvious reserve team ready to step in and run the country as soon as they're called to do so by the real manager of this game, the people.
But we're five years away from much chance of that happening. Which is why I think it's premature to judge Bernard Grech's choices because they fall short of what a realistic government should look like now.
There have been quite a few comments about the elevation of Eve Borg Bonello who is shadow minister for climate change in between revising for Roman Law 101 and swiping on Tinder.
Is an 18-year-old a realistic government minister? Generally speaking, no. And that's not because it's not possible for an 18-year-old to have better skills than most 50-year-olds I know. One of Britain's most historically renowned prime ministers was William Pitt (the Younger) who came to office aged 23.
The issue is perception. Whatever Borg Bonello's hidden talents as public administrator may be, can people believe she has them?
A long time after William Pitt was no longer prime minister, the writers of Blackadder were still finding easy hilarity at his expense. His fictitious younger brother, Pitt the Even Younger, legislated a ban on annoying geography teachers and pushed younger siblings into Parliament through rotten boroughs (funny party-controlled backdoors into Parliament not unlike the gender adjustment 'mechanism' that got Borg Bonello into our House). There was Pitt the Embryo, and Pitt the Twinkle in the Milkman's Eye. (I always wanted to use that in a conversation and here's my chance).
But let's think of Eve Borg Bonello less as a "shadow minister" and more as what she was elected to do: to be an MP. Seen that way, a sharp voice holding the government to account, serving as a conscience to older generations who seem to have outgrown theirs, she is truly of the right age, and she's been given the right subject to focus on.
We need someone in Parliament with nothing better to do but to raise hell about our collectively oblivious enthusiasm for self and planetary destruction.
It is not likely that anyone older than 18 would be untouched by the compromises of adult life, a taste for comfort, a car dependency, an addiction to week-end breaks, maybe a fuel guzzling boat, retainers paid by fossil businesses, and that indifference to the planet's future that seeps in once one admits they have tumbled over the mid-way point of their lives.
Only a bus-riding, student stipend-drawing child born after Al Gore lost to hanging chads is likely qualified to make a case for higher taxes on fossils, restrictions on individual transportation, and a meaningful effort to allow children to be born when Eve Borg Bonello has wrinkles to live a decent life.
Of course, being 18 in and of itself does not mean that Borg Bonello will be up to the lonely task of overcoming the prejudice that her gender and her age are heirs to and to argue for unpopular changes when her party is busy plastering makeup all over its face to cover up the fact that it's too old for these streets.
Still, I think her chances of success are less slim than if she was taking over as Climate Change Minister this morning.
On the matter of age.
Chris Said has been kicked out of the shadow cabinet even though he's one of the most obvious potential ministers in the PN's reduced ranks. The pogrom of the Gonzi years has been completed. When Gonzi made Chris Said minister the Gozitan was perceived as precocious, at the beginning of his career, given an early shot to give the public a glimpse of the brilliance his colleagues could see in him.
A little grey hair around the ears and being seated in a government that was in office 9 years ago is enough for the plank. Chris Said said he 'understood' Bernard Grech's reasons for leaving him out. A loyalist to the end. And a terrible waste. But there we are.
Instead, people his age but who spent decades waiting in the wings mulling over a potential foray into politics are now rising to prominence. What consumed Chris Said beyond use was the fact that in his 20s he served as an indefatigable mayor and in his 30s he served as a minister. He spent his 40s in opposition which forced him into retirement in his 50s.
Compare that with Adrian Delia and Joe Giglio. They spent their 20s, 30s, and 40s working in their professions showing barely any interest in public life. They're stars in their 50s.
The choice they made makes them attractive. That's deeply ironic. Perhaps enough has been said about Adrian Delia for now and more would need be said as his performance in his first half-serious political job in 2 years is measured. Think of Joe Giglio. Malta's shadow minister for home affairs – that includes police, law enforcement, the prisons, among others – has made his life working in criminal law. He is still working in criminal law. The police prosecute his clients, and the prison provide them with temporary accommodation.
Officially there's nothing wrong with that because, it seems, we like our politicians to be salt of the earth people for whom politics is an afterthought.
There's a warning to Eve Borg Bonello. Chris Said will tell you it is certainly possible to peak too early and to go out of fashion when you feel you've only just got to the point where you've learnt enough about politics to turn your wide-eyed ambitions into practical public service. And when Chris Said was a precocious young lad with a promising future he was almost twice as old as Eve Borg Bonello is now.
The term 'career politician' is spoken with distaste. It's a bit like 'serial killer', too much of a bad thing. For someone starting out, the term "shadow" cabinet, or "shadow" minister, gets a new meaning. Even a ghost cannot stick around forever.