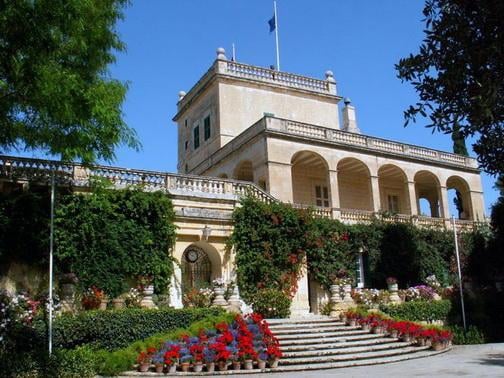 Tristan Farrugia Tedesco is hardly a reliable source of information. He was in court today after giving himself up to the police on his lawyer's advice yesterday. He's been on the run for a while. The police told the court they've chased him over rooftops at least twice. Turns out avoiding arrest by jumping across roof tops is a viable method of evasion. He is facing a string of charges including breaching the conditions of a bail bond from another case. Mr Farrugia Tedesco blames his conduct on his drug addiction which, he says, also caused him to break his own leg when he kicked his cell door because of withdrawal.
I premise all that to say that weighing his word, against the president of Malta's, I'll be inclined to believe the president of Malta.
When asked if he was working Farrugia Tedesco said he was doing some construction work at the President's palace. Malta Today reports: "After the sitting was over, Farrugia Tedesco told Malta Today that he had been employed by a contractor and was told not to report for work anymore by the President himself, although this claim could not immediately be verified."
It's hard to imagine that the president would tip off a wanted fugitive instead of doing the good citizen thing and reporting the whereabouts of the fugitive to the police. That's what Tristan Farrugia Tedesco claimed today.
I expect the President's office will be firmly denying this.