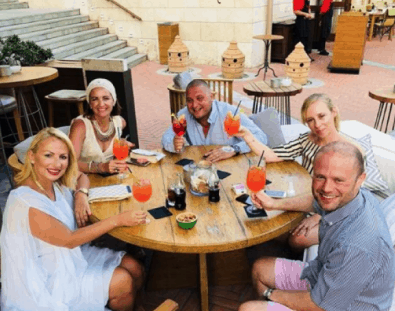 In this article, I am presenting a financial analysis of Dizz Manufacturing Limited for the year ended 31 December 2019. The company was registered on 19 November 2013 and is part of the Dizz Group of Companies Limited. The audited financial statements were signed on 15 June 2020.
The principal activity of the company is to import raw material, manufacture, produce and sell, and export garments or clothes. No commercial activity has been carried out since the company's incorporation.
The loss for the year is of €98,456, compared to a profit of €11,129 for the year 2018.
The principal assets of the company are two adjoining sites of circa 1,213 and 564 square metres, located in Mrieħel, which are referred to, as 'the Hub'.
The site was granted by the Government Property Division on 26 May 2016, on a temporary emphyteusis for 65 years, at a price of €0.5 million, and an annual ground rent of €18,000 revisable every 5 years.
At 31 December 2018, the fair value of the site was established at €932,639 that is, an increase of €432,639 in 19 months.
At 31 December 2019, the fair value of the site was established at €4,350,000 (€4.35 million) an increase in one year of €3,417,361 (€3.4 million).
It is pertinent to question how the land value went up by 770%.
The share capital of the company is just €1200, held equally by Diane Izzo and her spouse Karl Izzo, Malta'sambassador to Montenegro. Both are considered as Politically Exposed Persons, due to his status as ambassador. That's apart from Mrs Izzo's numerous appointments on state entities and institutions.
Borrowings – the company has an overdraft of   €1.8 million and an interest-free loan from a related company of €475,420.
The company also owes €196,150 to a related party which is unsecured and interest-free, and €697,898 to related companies, which are unsecured but carry a rate of interest of 5%.