The Institute of Maltese Journalists had a different assessment from mine about how the acquittal of three thugs that locked journalists inside a room in Castille in November last year came about. Since I do not hold the monopoly on truth, it would be good to consider this alternative perspective.
IĠM are closer to the facts since the victims of the incident are their members.
Here's the IĠM statement issued last night: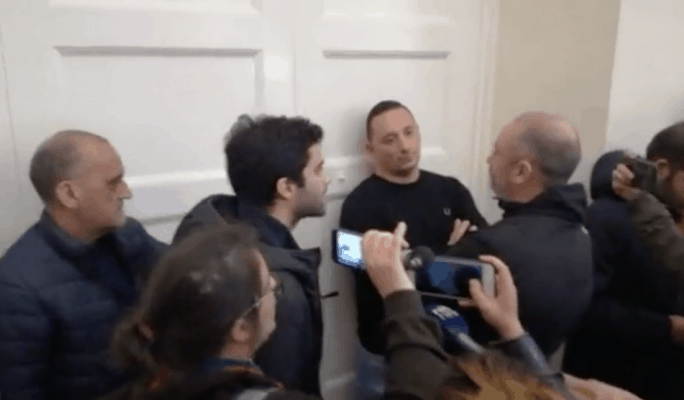 Court complains weak investigation
The IĠM notes the decision handed down by Magistrate Joseph Mifsud. In it the Court found that the Police had not provided enough evidence to prove that journalists had been held against their will in a room in the Office of the Prime Minister.
In the decision, the court almost apologetically, clears the accused after it emphatically expressed its displeasure at the way the case was investigated by the police. "The Court would like to make it clear from the outset that it is completely not happy with the way the investigations were conducted in this case".
On the 29th November 2019 a number of journalists had not been permitted to leave the room in the OPM. While noting the decision of the court, the IĠM feels that it can confidently support the journalists concerned and it is borne out by audio-visual evidence.
The court condemned the following facts:
that the police reports made in real time ('a tempo vergine') by the journalists were not presented to Court and further reports were not investigated.
The witness statement by the police. The court said that the footage of the scene contradicted the testimony.
The police made no attempt to see who closed the door and if the door was locked.
The police made no attempt to seek the version of the organisers of the press conference.
The IĠM sees these points as a clear indication that the truth in this matter was not genuinely sought out. Absence of evidence is not evidence of absence of unlawful arrest and, the evidence was absent because, as the court said, the police failed to do their duty. This is a serious failure and another chink in the armour of the rule of law which law abiding journalists come to expect.
Finally, the IĠM would like to encourage the OPM to note the stringent series of recommendations which could have been undertaken to avoid this shameful episode. The IĠM reiterates its willingness to help and co-operate with the Communications Department in the OPM, the Department of Information and the Commissioner for Public Standards and as suggested by the court decision. If these recommendations are taken on board, such obstacles in the path of information will be mitigated.