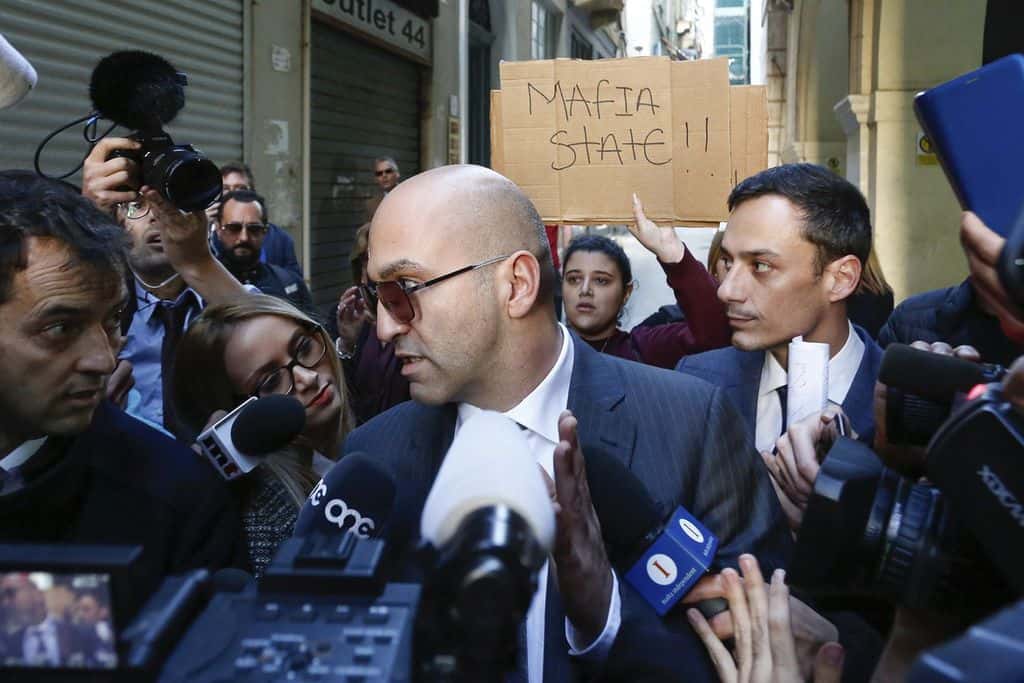 The last time I criticised Christian Grima I did so unforgivably clumsily. It was a line dropped thoughtlessly in the middle of speaking of something else and I referred to him in the same sentence as Simon Mercieca, the guy who must be about as pleased with the result of the US presidential election as the president of the United States.
Because I had been so clumsy, the point I may have made at the time was lost. I think it's time to try again, more carefully this time.
Christian Grima is witty, funny, smart and often perfectly right. He writes equally well in both languages and for brevity is the soul of wit, he is excellent at being succinct. I can hear you say it: mela mhux bħalek.
He may be inconsistent but he's far from incoherent. And the passion with which he writes is palpable. Passion is a good motivator for writing. But it doesn't make up for irrationality.
This week Christian Grima is on a virulent onslaught on Times of Malta. It's far from the first time. He targets the newspaper and its journalists with almost the same frequency and with absolutely the same vehemence with which he targets the more obvious suspects: Joseph Muscat and so on.
Like myself and Christian Grima, Times of Malta is not above reproach. We're all human and we all make mistakes. Times of Malta has made bad calls before and will do so again. It does not pretend to be carved by fire, hewn from the living rock of the Sinai. And Times of Malta has gone through a very bad patch when its former managing director, Adrian Hillman, used his job there for his personal intrigues with Keith Schembri, the prince of darkness who at the time was on his rapid climb towards the zenith of his power.
Mistakes did not stop when Adrian Hillman left and no one is polluting sacred ground when they express disagreement with the newspaper or even question its motives.
You can hear the but coming. Here it is.
But we wouldn't be where we are today without Times of Malta. Wherever they may have been, whatever they felt and wrote about Joseph Muscat and Keith Schembri on their way up, Times of Malta was on the frontline of civil society's successful effort to bring them back down.
I am not there making a distinction between Times of Malta and civil society as if they were two different departments. Times of Malta, and other independent newspapers and news houses, are civil society. Because they are a voice in our political landscape that does not belong to the state or institutionalised big business.
Civil society will never be a harmonious choir. Political parties whip their spokesmen and women into uniformity but that is not the same as sincerity. Unlike political parties, however, civil society is not motivated by power, but by a genuine desire for the wellbeing of the greatest number of people. This is why we need to be able to tell the difference between the motivations of greed and ambition of Adrian Hillman and any errors of judgement of journalists working at Times of Malta at the time who saw in Labour the great white hope that would deliver what they aspired for their country.
Christian Grima has been for some time suggesting that Times of Malta is, in the present, controlled by Keith Schembri, in awe of him and in debt of him and therefore an extension of his will. He backs this claim up by little more than a series of rhetorical questions that sound powerful but are ultimately hollow.
Because rhetorical questions must at some point be brought down to confront factual answers and there is only one that matters. Times of Malta's reporting of Keith Schembri's conduct brought Keith Schembri down, tearing him away from the state-power that he clung to like a parasite. Add to Keith Schembri, Joseph Muscat and the rest of their corrupt cabal.
They chased the story down and they still are.
I share Christian Grima's suspicion that the murder of Daphne Caruana Galizia does not stop at Yorgen Fenech. I share his nerve-crawling desire to see anyone who had a hand in her murder punished for the crime. I share his gnawing feeling that Keith Schembri is not a million miles away from this plot.
I don't share his notion that the same crime is more deserving of punishment when it is committed by a politician. Last time, clumsily, I called Christian Grima a 'useful idiot'. He took this as an insult to his intelligence. It wasn't. It's a phrase that refers to the Cold War technique of using someone friendly to pursue nefarious objectives they would never be aware of.
The best way for Yorgen Fenech to get away with this murder is for us to reduce his responsibility because he is not a politician, to loosen our grip on him while we hunt for 'bigger fish', to mitigate and diffuse his central role in having Daphne Caruana Galizia killed by accepting his story that he was a tool, perhaps unwitting, in someone else's hand. This is what Yorgen Fenech desires most.
The second item on his wish list is to hurt Times of Malta, their colleagues at the ICIJ, the Daphne Project and the wider local and international press community. Because it was journalists that hunted him down and it is to their credit that he lives behind bars, out of where he is impatient to emerge. The state's institutions only moved on Yorgen Fenech when it became clear to them that journalists were not only about to expose Yorgen Fenech's major share of responsibility in Daphne's murder but were also about to expose the fact that institutions that had known of Yorgen Fenech's share looked away for as long as they did.
Yorgen Fenech hates Times of Malta. Its reporter was crouched behind a low wall overlooking Portomaso harbour in the wee hours of a cold November night last year as Yorgen Fenech sailed out on his luxury yacht meaning never to return, only to find a military boat waiting for him outside.
This is not an argument to warn anyone off criticising Times of Malta when one disagrees with it, nor to stop insisting that the truth of Adrian Hillman's intrigues when he worked there should all come out. It is an argument to stop undermining – nay, search and destroy – the only allies we have in the effort to find and expose the truth.
With all due respect to Christian Grima, and I mean that without irony because what I'm about to say applies to me as well, the truth is not going to be teased out with witty social media posts but with the risks, reporters take to unveil the truth. Good reporters are not blogging or posting on Facebook: they're working at Times of Malta.
And not only at Times of Malta. Perhaps what I'm about to say illustrates what I mean better. Consider Malta Today. Has the newspaper got it wrong in the past? Has Saviour Balzan been wrong? Has he been criticised vehemently by this blog? Has he helped isolate Daphne, sought to diminish her, scoffed at her when alive and for some time even when she was dead? Yes, to all.
But whatever they said or did, Malta Today has been and is another key ally in the struggle for truth. Their reporting on the crime world was vital and threw light on dark gaps of knowledge that even Times of Malta had. Are we so incapable of giving credit where it is due? Is everything so black and white that we are unable to see when someone we don't like fights on our side?
Last December, Times of Malta, Malta Today, The Malta Independent, Newsbook, Lovin Malta, The Shift News and others gave their name to the civil society protests that marched in the streets until Keith Schembri resigned, soon to be followed by Joseph Muscat. We could not have done it without journalists on the day when, if anyone had any doubt, the independence of journalists proved vital to the survival of our democracy.
Christian Grima, cool it man.