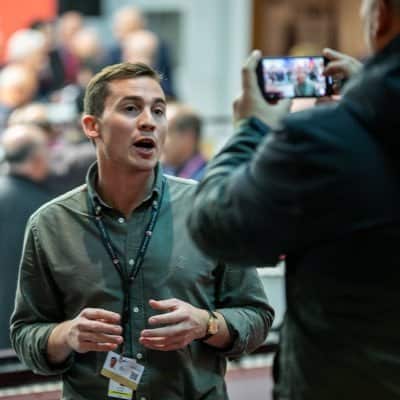 Malta's Daphne Caruana Galizia Foundation and international media freedom NGOs Article 19, the Association of European Journalists, the European Centre for Press and Media Freedom, the European Federation of Journalists, Free Press Unlimited, the International Press Institute and OBC Transeuropa backed Ivan Martin after news that lawyers for Yorgen Fenech attempted to bribe him emerged.
The NGOs said there is the appearance that  Yorgen Fenech's lawyers Gianluca Caruana Curran and Charles Mercieca attempted to bribe Martin into providing more favourable coverage. "So-called 'envelope journalism' runs counter to media freedom and even an unsuccessful attempt to bribe a reporter undermines journalistic integrity and demonstrates a profound misunderstanding of the media's watchdog role in a democratic society."
The NGOs also referred to what they described as "uncorroborated and inconsistent allegations" about Ivan Martin in the subsequent remarks by the lawyers after news of the incident emerged. The Daphne Caruana Galizia Foundation and the other NGOs described this as "an attempt to impugn Ivan Martin's professional and personal integrity. As such, they in themselves constitute an attack on media freedom and we urge Caruana Curran and Mercieca to stop spreading baseless misinformation and instead cooperate fully with investigations into their conduct."
In the meantime, Herman Grech, Ivan Martin's boss and editor at Times of Malta took to Facebook to respond to remarks by social media commenter Christian Grima.