#occupyjustice said it was informed protest banners it put up yesterday are already being removed. This was standard practice during Joseph Muscat's administration that had a zero-tolerance policy on banners or posters that suggested the government was less than immaculate.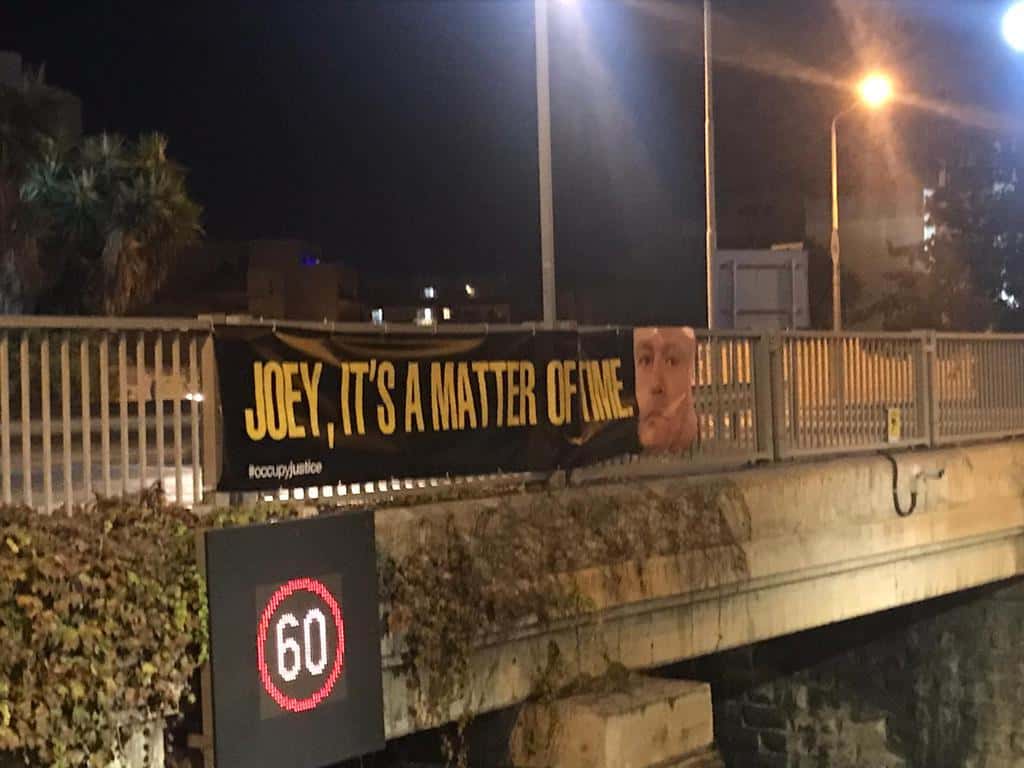 Here's #occupyjustice's statement from a few minutes ago:
ONE YEAR ON FROM START OF MASS PROTESTS – OUR MESSAGES TO THE GOVERNMENT ARE BEING CENSORED
#occupyjustice are receiving reports that the banners placed last night to protest the corruption, cowardice and impunity that led to the assassination of Daphne Caruana Galizia 37 months ago today, are being removed.
Given that only yesterday, Prime Minister Robert Abela confirmed that "this is a new government from the one back in January", we assume that our fundamental right to protest is being rigorously respected as part of this regime's raft of 'progressive reforms',  and that they are therefore being stolen by authoritarian thieves.
We appeal to the police to take the necessary action to ensure that they are recovered and returned immediately.