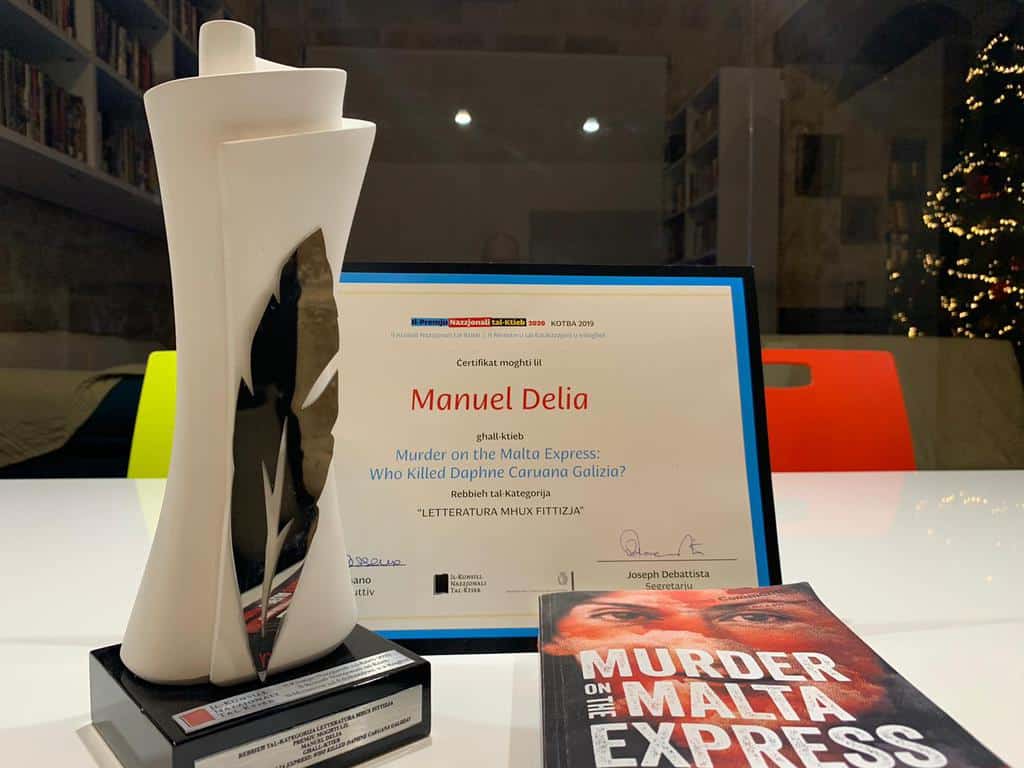 It is with pride and gratitude that my co-authors, John Sweeney and Carlo Bonini, and I receive tonight the National Book Prize for literary non-fiction awarded by Malta's National Book Council.
Murder on the Malta Express: Who Killed Daphne Caruana Galizia was first published in Malta by Midsea Books and was then released worldwide by Silvertail Books. An Italian version called Un Omicidio di Stato has been released more recently by Mondadori as part of their Strade Blu series.
When our book came out we said it was "our attempt to pay tribute to Daphne Caruana Galizia, to keep the light of her journalism burning and to set out why the main suspects have not been held to account."
We renew our tribute to Daphne, her inspiring work, her selfless commitment to her community, her humour, her intelligence, her instincts, her passions, her journalism and her example.
None of us thinks our job is done. Not until those who killed her are held to account.
"The person or persons who ordered Daphne's assassination will not enjoy the contents of this book. This is exactly why we urge you to read it."