The Times ran an editorial this morning headlined "the yardstick in public life". The leader was commenting on Robert Abela's new habit of shelving decisions when his ministers get into trouble. Robert Abela said he preferred to wait for an appeal from a decision on a libel case to which Ian Borg is not a party but his testimony was explicitly disbelieved by a court. And he wants to wait for the commissioner for standards, George Hyzler, to report on Rosianne Cutajar's conduct before deciding her political fate.
The editorial said: "The message must be clear: entering public life is not a business or a job to earn a living. The substance of public life is to serve society, with all the responsibilities and sacrifices this entails."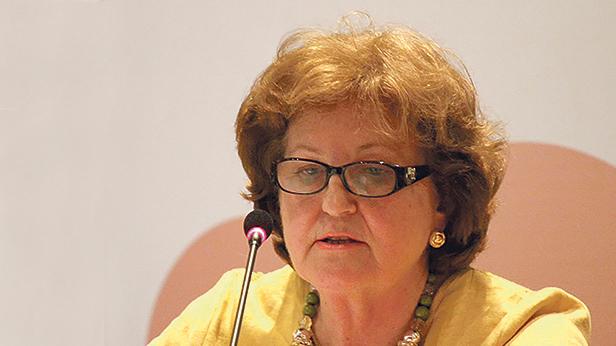 On Facebook, Anna Mallia, gifted the world one of those cryptic messages burdened with moral ambiguity that she has earned a reputation for. And Karol Aquilina was prompt with an equally succinct quip in response to the Labour propagandist, part-time judge and yet another member of Yorgen Fenech's growing army of lawyers.
Here's the exchange.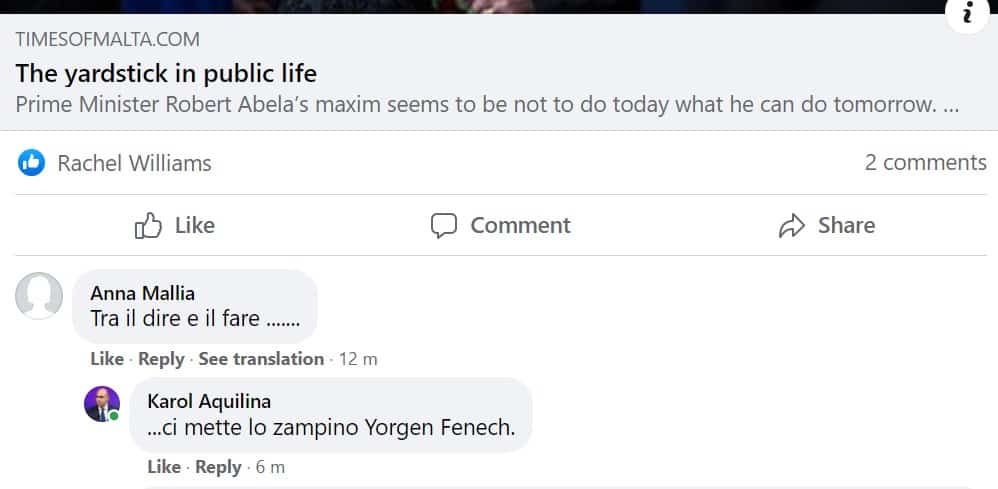 If you're in the mood for some moral ambiguity signed Anna Mallia, follow this BugM tweet. Apparently, it's a 'culture shock' to expect politicians not to indulge in a little money laundering. Her analogy to clarify what she means by 'culture shock' is so revealing. Anna Mallia says that being racist is only a bad thing because other cultures that believe it is, are imposed on us. Simples.
Not laundering money is a 'culture shock' in Malta (particularly to Labour MPs) according to Anna Mallia, Labour grandee Alfred Mifsud's niece & the government's appointee to hear appeals on denied FOI requests & most recently employee disputes. pic.twitter.com/LpQD6Al6bs

— BugM (@bugdavem) November 15, 2020