Those who do not remember the past are condemned to repeat it.

– George Santayana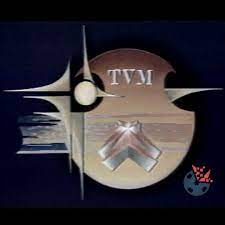 Those who, like me, are of a certain age will surely remember what Malta went through in the seventies and eighties under the regime run by the party then known as the Malta Labour Party. The Mintoff and Karmenu Mifsud Bonnici regimes were damn well near totalitarian. I always refer to those times as the 'years of fire' and I will never, even if I live to be a nonagenarian, forget what most of the Maltese went through. Not being a Labourite during those times could be a serious disadvantage. If you dared to publicly criticise the government you risked physical harm.
Violence was never far. A group of untouchable criminals ruled over Malta with the blessings of corrupt politicians like Lorry Sant and his bodyguards and Wistin Abela and his Żejtun marmalja. They led groups of thugs who attacked and shot at people, burned PN clubs multiple times, wrecked private cars, and destroyed what they did not fancy. Drydocks thugs, termed as 'the aristocracy of workers' by the anointed prime minister of that time Karmenu Mifsud Bonnici, once went on a rampage at the Archbishop's Curia which is situated a mere 200 meters away from the Police General Headquarters. Nobody was arrested or charged.
Fast forward to 2013 and while physical violence has been eradicated by Alfred Sant, violence of other sorts is still an important weapon for the Partit Laburista. The boiler suit thugs of the eighties have morphed into white-collar trolls who instead of iron pipes use a computer and social media. They identify their victims and slowly destroy them by dehumanising and depriving them of their dignity. Their coordinated attacks are continuous and vicious coming at the same time from different sides.
In the seventies, corruption was rife and the minister of public works Lorry Sant was the kingpin. Does it ring a bell? From a modest flat in Żabbar Road in Paola he transferred to himself villas in Fgura and Marsaskala. During Lorry Sant's tenure, if someone wanted to have their land included in development zones, they needed to hand up to him a portion of the value of that land. He was an arrogant politician intent on making the lives of Nationalist supporters hell. Consider the Marsascala bypass with all its winding curves: it passed through agricultural land belonging to non-Labour farmers. Rumours raged that during the construction of the Santa Luċija football pitch important archaeological temples were found and quickly buried overnight. Sant was finally accused of corruption and dismissed from the Malta Labour Party. Does this ring a bell? He was not arraigned because of health reasons but still, his canvassers managed to erect a monument for him in a small garden in Paola.
We even had a minister who arrived from Sicily with a yacht full of tuna cans (it was illegal at that time to import food) at Għadira Bay claiming, when he was discovered by the media, that he was unaware that he should have declared his cargo. Another minister, Patrick Holland, sold licences for importation.
And history repeated itself under the leadership of Joseph Muscat. Criminality and corruption flourished in fertile grounds. After 15 years out of power, the Labour party took office, and within months, public assets were sold off to Azerbaijan. The new government licensed a collection of financial laundromats masquerading as banks, just as the island became a haven for ever greater flows of dirty cash, and people shuttled their own fortunes away to offshore holdings in Panama and Dubai.
Joseph Muscat's plan, based entirely on corruption, was concocted and finalised well before the 2013 elections. Panama secret accounts were opened just a few days after he took his oath of office. Within months he had all institutions under his control where his yes men and puppets were placed to head police, armed forces, broadcasting, and similar important bodies. Slowly he appointed magistrates and judges who were loyal to his party, some even officials and ex-Labour election candidates.
One person was watching closely, however. Daphne Caruana Galizia was Malta's most dogged journalist. For years her blog, Running Commentary, put these scandals on full display for everyone on the island to see, exposing the underlying rot beneath Malta's supposed prosperity. She uncovered corruption at the highest levels of the Maltese political system including links between politicians and the criminal underworld.
However, Daphne Caruana Galizia's courage was rewarded with her assassination by a car bomb in October 2017. From then on, civil society came to the forefront and local protests and international organisations' pressure led to Joseph Muscat's shamed resignation in 2019.
Meanwhile, he was named 'Person of the Year for Organised Crime and Corruption' by a consortium of investigative journalists, the OCCRP. According to the organisation "Joseph Muscat has shown total disdain for the media and free speech, and has allowed corruption without impunity." The report also stated that he failed political leadership and was "shaking the foundations, freedom of speech and rule of law, of the very European Union."
Back to the eighties. A week before the 1987 general election, Karmenu Mifsud Bonnici employed some 8,000 people in the public sector. Jobs within the public service were handed out as gifts for being an MLP supporter. Often you only needed to pretend to be a supporter. The incumbency that was being exploited rested on years of strange, if not necessarily comical, "people's investments" such as Il-Pijunieri, Iżra' u Rabbi and Baħħar u Sewwi. All were employed under military discipline, on minimum wage and deprived of the right to union representation. The majority were then transferred to the public service. One Gozitan MLP MP famously handed out a job with the government as a prize during a constituency event.
One such scandalous engagement was Jason Micallef's employment with Xandir Malta on the back of a letter of recommendation written on the Ministry of Labour and Social Services' letterhead bearing the date March 16, 1987, and stating: "The bearer of this letter, Jason Micallef… is recommended for employment with Xandir Malta please." Jason Micallef, the nephew of Labour Minister Freddie Micallef, Minister for Labour and Social Services, was just 16 years old.
Little has changed since then. The number of 'persons of trust' employed within the government is unprecedented. Some estimates say there are more than 1,000, including consultants, communications gurus, legal advisers, cemetery watchmen and even a dog handler. Their yearly wage packages total millions of euro. The number of new workers within the Ministry of Infrastructure through Infrastructure Malta and Transport Malta is truly impressive.
In the eighties, public broadcasting was controlled by the socialist government. News and information were dictated from Castille. Xandir Malta's building, heavily guarded by armed soldiers, fed continuous propaganda. Xandir Malta was so biased that for years it was even ordered not to mention the Leader of the Opposition by name.
To stifle the opposition the Mintoff administration passed a law prohibiting the use of the words 'Malta' and 'nazzjon' in mastheads of newspapers, forcing the PN to change the name of its newspaper. Things got worse after the MLP won the 1981 elections even though the Nationalist Party had obtained the majority of votes.
State television viewers had to put up with the dreaded refrain Bonġu Malta Soċjalista and the nauseating jingle Run Rabbit Run, obviously addressing the PN Leader of the Opposition, Eddie Fenech Adami.
What has changed since then in the Labour Party? Practically nothing. I can see little difference in today's situation. The style is subtler but the unfairness is staring at us in the face. The state broadcaster today speaks for the government. TVM News is biased to the extent that the opposition has started monitoring news and checking the time allotted to the government and the opposition. The results are depressing. Labour sympathisers like the head of TVM news Norma Saliba, Brian Hansford, Glen Falzon and Quinton Scerri hog airtime on "discussion programmes" passing the government's hymn sheet around.
As they say, history does repeat itself.