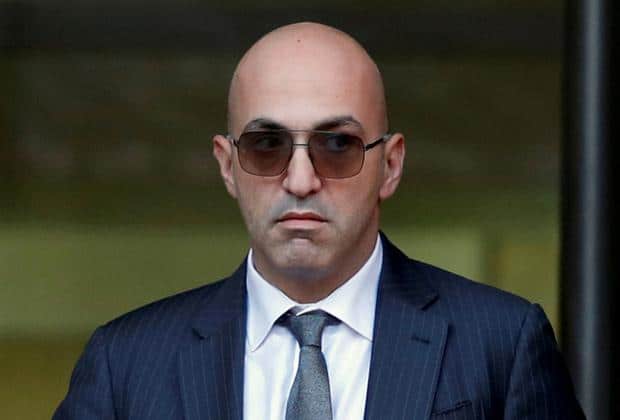 The Commissioner of Police has pushed back on a complaint filed earlier this month by Yorgen Fenech who accused Jason Azzopardi and "blogger Manuel Delia" of what he described as "a systematic attack against Judge Giovanni Grixti".
Yorgen Fenech had alleged that reporting on this website and comments made by Jason Azzopardi on his social media accounts breached the criminal code provisions against reviling or threatening a judge while in the exercise of their functions with intent to intimidate or unlawfully influence them.
The reporting and commentary concerned revelations that Judge Giovanni Grixti had failed to declare purchasing a boat from Yorgen Fenech's father some time previously.
The crimes Yorgen Fenech alleged that Jason Azzopardi and I committed are punishable by up to two years in prison plus fines.
Yorgen Fenech requested an immediate investigation against Jason Azzopardi who is the lawyer appearing for the relatives of the victim of the crime Yorgen Fenech is accused of, killing Daphne Caruana Galizia.
Yorgen Fenech also alleged I am a "prejudice" to him and I am "breaching his fundamental right to a fair hearing".
In a reply in court today, signed by the State's Advocate Chris Soler, the Commissioner of Police said no fundamental right of Yorgen Fenech has been breached. And the actions by Jason Azzopardi and Manuel Delia did not amount to intimidation of the judge.
Significantly the judge himself, Giovanni Grixti, was separately reported to have made the same complaint to the police. The allegation of illegality supposedly perpetrated in my reporting had also been made in social media comments by Yorgen Fenech's lawyer Charles Mercieca.
Yorgen Fenech singled out this website in his complaint in court in spite of the fact that the same matter was reported on most mainstream media at around the same time. His complaint happened in the same week when emails purported to be sent from my personal mailbox fabricated evidence intended to confirm Yorgen Fenech's accusations against me and against Jason Azzopardi.
This website was also repeatedly spoofed before several other websites were also spoofed by as yet unknown persons.