Updated at 13:22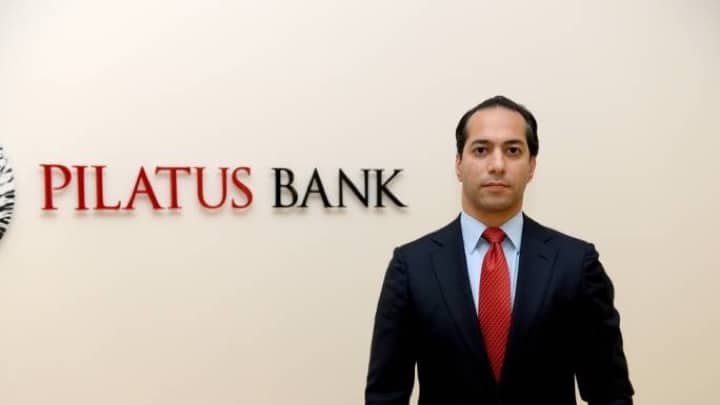 The FIAU handed down to Pilatus Bank plc a record fine which is just shy of €5 million because of gross and systemic failure of preventing the bank from being used as a laundry for dirty money and or a conduit for funding terrorism.
Some observations that I think are worth making.
1. It took 3 years to state the obvious
Firstly, the fine handed down yesterday is a decision after an "extensive compliance review" carried out in 2018. That's 3 years ago. Although this is a record fine, the legislation that was applied is not new. The decision is based on laws in place since 2008, as amended up to 2015, three years clear of the review. Although I have no doubt this required a lot of work, Pilatus Bank handled huge amounts of money but a very small number of accounts.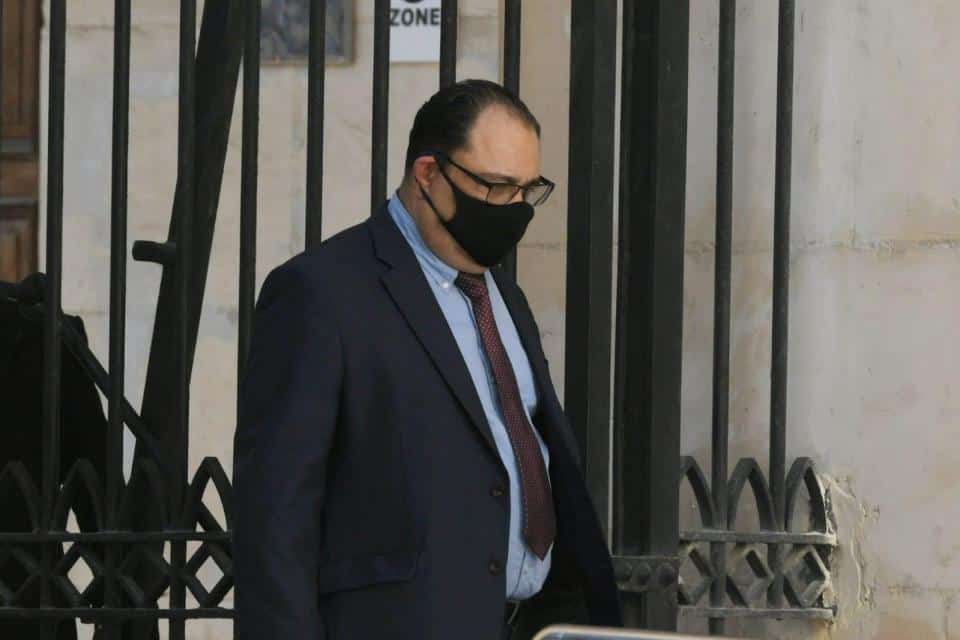 The 3 years it took to conclude are just an unacceptable time frame. The FIAU is likely to come up with some sort of explanation at some point but whether it is because they were under-resourced, or because it took time for Peter Grech and Silvio Valletta to be out of the picture before proper investigations could start, or for whatever other reason, the conclusion of this investigation is no 'success' that will redeem us in the eyes of the financial world. It merely confirms why we deserved to be grey-listed by the FATF. Because we managed to license Pilatus Bank within a few months of Ali Sadr asking us to, but it took us 3 years to decide how best to act after the European Banking Authority forced the bank's closure.
The decision is subject to appeal in court so it isn't even a definitive decision yet.
2. Daphne was right
Secondly, Daphne Caruana Galizia was right. Of course, she was. Without her reporting, Pilatus Bank could well expect to go on laundering money for criminals with impunity. When she published her stories about Pilatus Bank she was ignored by the authorities and mocked and assaulted and discredited by the Labour Party and its goons.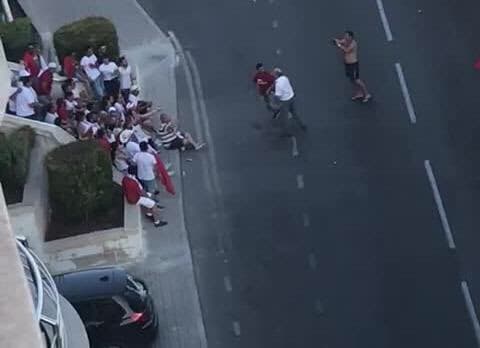 Here are Labour Party supporters celebrating on the steps of the building where Pilatus Bank used to be the day after the 2017 general election. I can't be sure but if I were a betting man, I'd say every one of them to the man will be voting Labour in the next election as well. I try to avoid collective prejudices and tribal labels as much as I can but since these people clearly cannot tell the difference between right and wrong – even the criminal – they are well and truly Ġaħan.
3. The whistle-blower is still wanted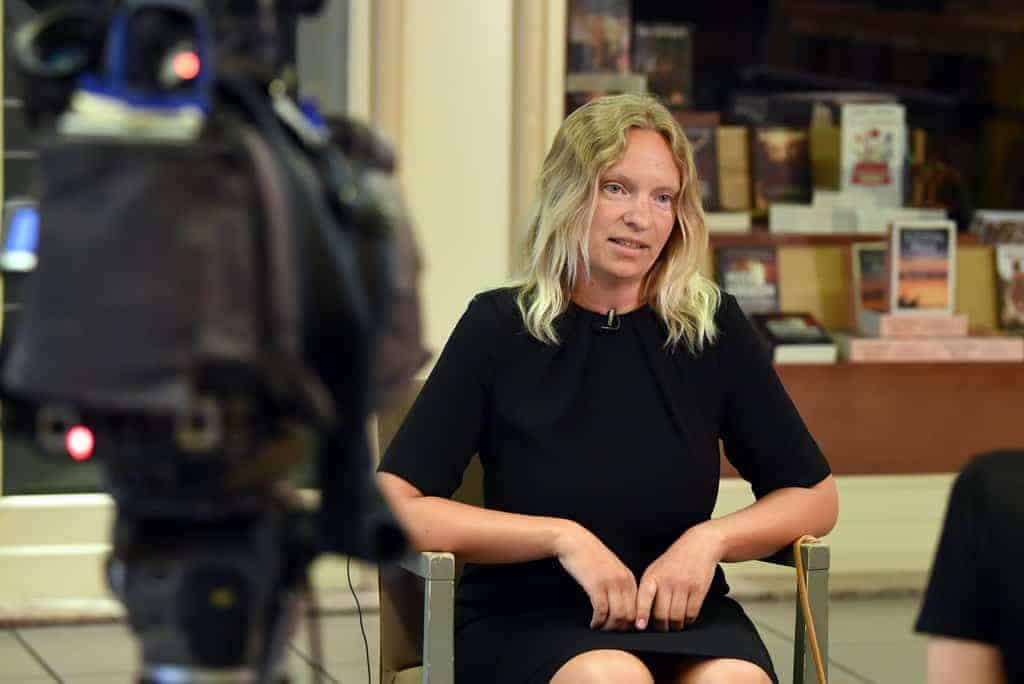 Thirdly, a disgruntled employee who was fired because she refused to comply with and be complicit in the illegalities that have now been acknowledged by the FIAU, has been chased by the Maltese police on the back of false accusations made against her by her former vindictive boss. Daphne Caruana Galizia's reporting was bold, accurate, and definitive. But she'd be the first to say that she couldn't have done any of it without sources. At least one of those sources was Maria Efimova. She gave this country, which treated her so foully, a great service by exposing the truth about the bank she worked in. And yet she still has criminal complaints pending against her. The Maltese prosecutor should withdraw the cases against her and the Maltese State should thank her for her service.
4. This fine is not a punishment for crimes
Fourthly, €5 million may seem like a lot of money but it is largely symbolic. Administrative fines for administrative failures are not designed as punishment. They are designed as deterrents for operations that are in business to keep themselves on the straight and narrow. Fining Pilatus Bank for not being careful about avoiding money laundering is like fining a murderer for not cleaning his gun properly. Pilatus Bank did not merely fail to be careful to avoid laundering money (which is what this fine is for). Pilatus Bank was set up to launder money. It was a criminal organisation, a vehicle set up by criminals for criminals.
Although they'd like this to be the end of all things, the Maltese authorities have not yet even started acting on the crimes perpetrated at Pilatus Bank by its owners, its directors, its employees, and its customers. To use another metaphor, fining Pilatus Bank for administrative failures and ignoring the crimes the people within it committed is like issuing a penalty to a serial killer for being late on his electricity bills.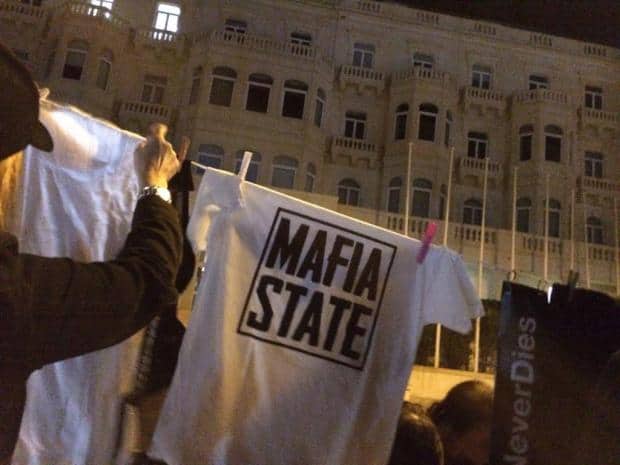 Individuals, starting with but certainly not ending with Ali Sadr, knowingly received illicit money and processed it to make it look clean. Individuals deposited illicit money, to begin with.
A magisterial inquiry into crimes at Pilatus Bank has been ready for almost 9 months and yet the police have not yet given birth to a single prosecution. The inquiry cost a whopping €7.5 million and yet the institutions of the Maltese state have absolutely nothing to show for themselves yet except a secret report nobody has seen and it appears no one has done anything about it.
There are four directors still listed on the board of Pilatus Bank plc. What happened to the Turkish Mustafa Cetinel, the Iranian disguised as Dominican Hamidreza Ghanbari, and the Americans Robert Klingensmith and Luis Felipe Rivera? How long will we need to wait for these crooks to disappear along with their former chairman Ali Sadr before we think about starting criminal prosecutions?
If we are unable to enforce our laws, why have them at all?
5. The penalty is practically unenforceable
Fifthly, put €5 million in perspective. When Ali Sadr sued Daphne Caruana Galizia for reporting what for the umpteenth time has proven entirely accurate, he asked an Arizona court to force her to pay him $40 million in compensation. While the FIAU's review was happening in 2018, when the bank had already been shut down, the directors of Pilatus Bank sued the Malta Financial Services Authority for damages and to have €80 million of frozen assets released back to them. The €5 million fine is imposed on the bank, not the individuals within it, and is payable when and if the bank has access to the assets it needs to settle. For a shuttered operation this is not a punishment. It is another government-induced wind-down cost.
In practice the €5 million, therefore, are unrecoverable and the fine is almost certainly unenforceable.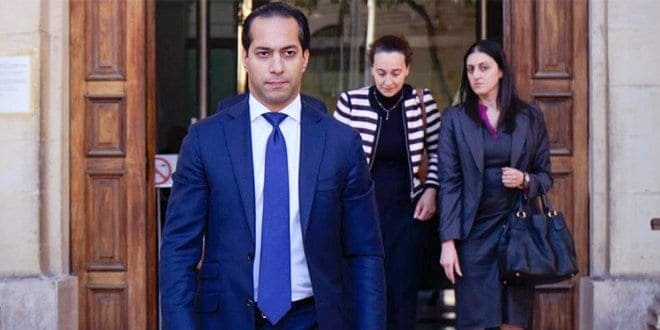 6. Can you now see why we need anti-SLAPP laws?
Sixthly, this episode is a strong case for legal measures to protect journalists from SLAPP suits. There's of course the Arizona lawsuit against Daphne Caruana Galizia but Ali Sadr only took the matter that far because he knew perfectly well that nothing would scare her off a story. But read my piece from 24 October 2017, 8 days after Daphne was killed, when I reported how lawyers for Pilatus Bank fell on leading local news organisations threatening them with ruinous lawsuits in the United States unless they remove stories on Pilatus Bank from their archives. The threats worked. In the week Daphne was killed, journalists here were understandably fearful. The Maltese authorities continue to refuse to enact laws to protect them from this corporate bullying.
7. Someone should be responsible for the FIAU's failure
Seventhly, the FIAU took three years to make a decision on its findings from 2018. It should have taken the time to review its own actions in 2017. Because, you see, in 2016 the FIAU had already found the evidence that has made its way into this €5 million fine. The FIAU found "serious shortcomings" in Pilatus Bank's anti-money laundering procedures. But after the FIAU's Director Manfred Galdes was forced to resign because of inaction by the police on the back of his findings, his successor Kenneth Farrugia wrote to the FIAU giving them a clean bill of health.
Understand this. The FIAU inspected Pilatus Bank in March 2016 and found "serious shortcomings" at Pilatus Bank. On 1 August 2016 Manfred Galdes resigned. On 26 September 2016 the Acting Director at the FIAU who replaced Manfred Galdes told Pilatus Bank everything was OK.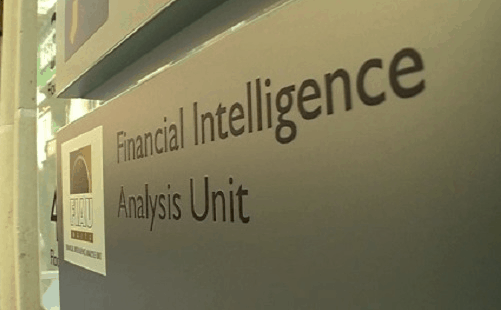 Now understand this. If the FIAU kept up the pressure it had itself started, the bank would have been closed by the Maltese authorities. Instead, we are stuck with the history we have of a country that is happy to cover up for criminals, and, of course, a country where a journalist has been killed. That decision by the FIAU Director is one of the principal causes for our grey-listing and on his shoulders is the burden of turning the reputation of this country around.
The European Banking Authority investigated the FIAU's actions of 2016 and when that was done "entered into a dialogue" with the agency to make necessary changes. The changes appear to have been implemented. But no one has been assigned responsibility for the failures of 2016.
I asked Kenneth Farrugia if he felt any personal responsibility. He doesn't. He told me the 2018 review was "an extensive supervisory examination (which) used a completely different methodology from the one that was used by the FIAU in its 2016 compliance examination and which methodology, along with weaker policies and procedures that the FIAU had in place in 2016 and in the preceding years, had led the FIAU to close its case in 2016."
Classic Malta. It's nobody's fault.
Update at 13:24. An earlier version of this post said that Kenneth Farrugia was the Director of the FIAU in September 2016. He wasn't.
8. The Egrant conclusion is ever less reliable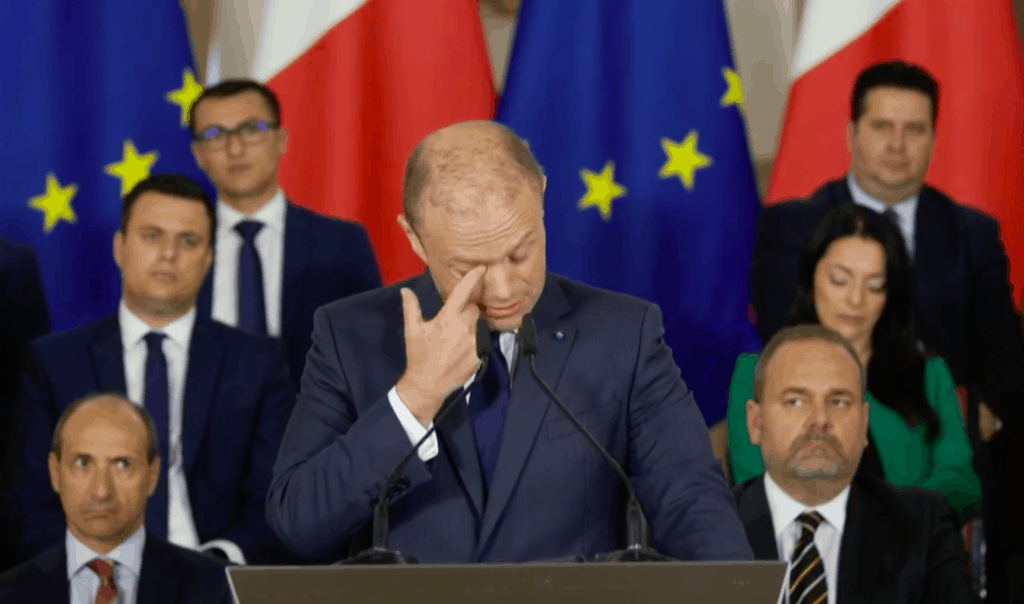 Eighthly, except for those Ġaħan celebrating on the steps of Pilatus Bank, no one now should even give Joseph Muscat the benefit of the doubt about Egrant. Aaron Bugeja's failure to find evidence in Pilatus Bank that Michelle Muscat owned Egrant and received illicit payments in its favour from Azerbaijan must now be taken in the context of the fact that the FIAU has declared that all – I repeat, all – of the Pilatus Bank accounts it surveyed failed in the basic banking safeguards of provenance and against illicit payments. Pilatus Bank was a criminal facility set up for criminals. It was designed to cover for them. No one in their right mind can for a minute and with any honesty leap from the premise that Aaron Bugeja did not get to the bottom of the smokes and mirrors set up at Pilatus Bank to the conclusion that Michelle Muscat was not the titular owner of Egrant.
9. Pilatus Bank is also a political crime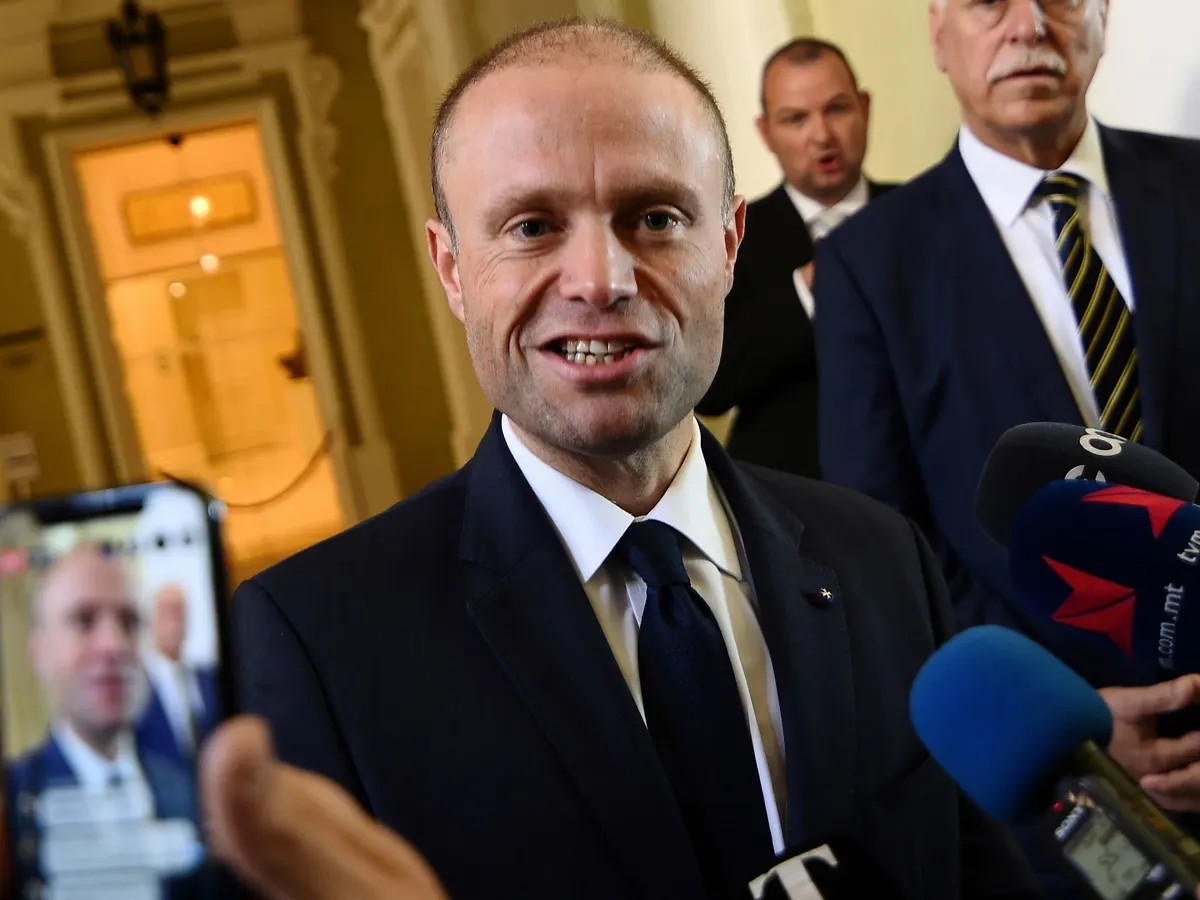 Ninthly, Pilatus Bank is not merely an economic crime committed in the private realm. It was a political project. Sayed Ali Sadr Hashemi Nejad was intimately linked with Joseph Muscat and Keith Schembri, both guests at his wedding in Florence in 2015. In spite of his Iranian nationality, he was given a European banking license in record time. His nationality was obscured with the help of another intimate, Christian Kälin, who issued Ali Sadr with multiple St Kitts & Nevis passports.  There was nothing to cover the fact that Ali Sadr had no experience as a banker to speak of. There was just an effort not to ask him questions about his past including laundering 9 figure sums out of Iranian investments in Venezuela.
10. Why is Edward Scicluna still at the Central Bank?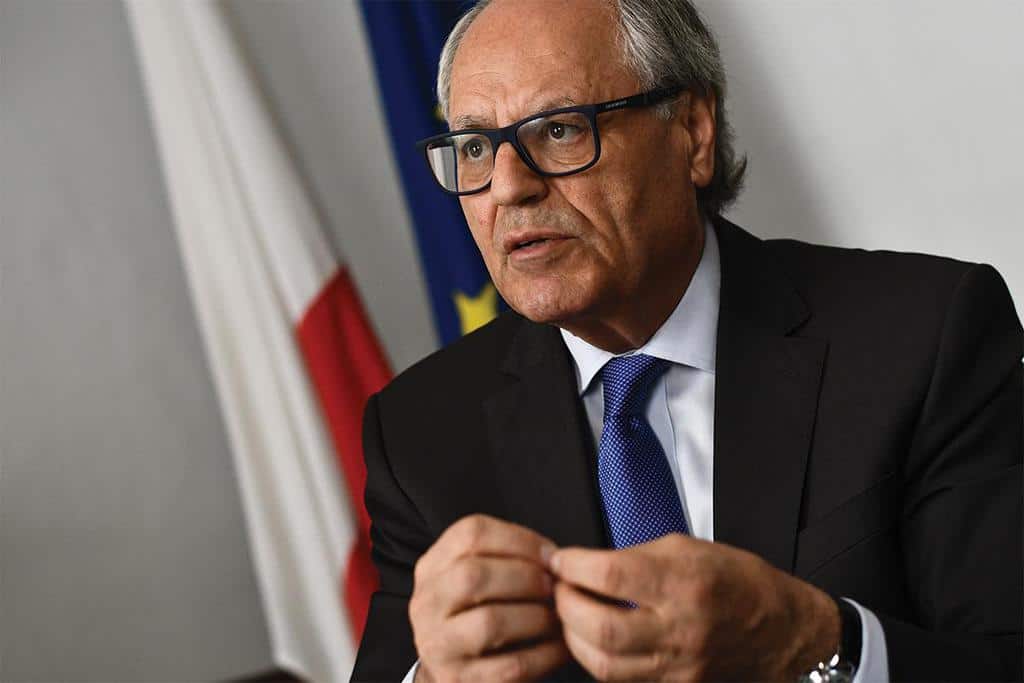 Tenthly, with his habitual sophistry, after Ali Sadr's arrest and indictment in the US, Edward Scicluna, then Finance Minister and the minister responsible for the enforcement of our anti-money-laundering laws, stood in Parliament to defend Pilatus Bank and to defend the authorities' decision to allow it to continue in business. If nothing else, this had been the wrong decision and it has cost the country a lot of damage. Edward Scicluna is now Malta's first banker. He is the Governor of the Central Bank. Many reasons have been put forward for his immediate removal. Here's another one.