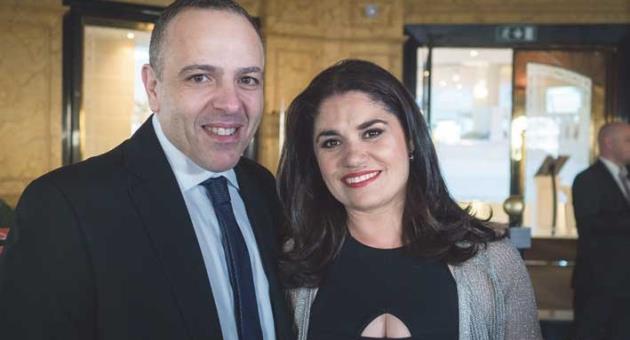 Josette Schembri Vella, known by readers of this website as Mrs Prince of Darkness, was today, at long last, charged with money laundering. A company she part-owns was also charged. Through the noice in the courtroom while bail was debated there was talk of a small number of euro with several zeroes at the end making their way from Keith Schembri's Kasco business to his wife's company and back again.
An attempt, however feeble, of layering and laundering proceeds from crime.
Josette Schembri Vella denies any wrongdoing, naturally. And, naturally, she's presumed innocent until proven otherwise, which judging by other money-laundering proceedings may or may not happen before the birth of the next stage of human evolution.
In the meantime, I'm reminded of this piece I wrote a month ago about a sycophantic piece of nonsense Marie Benoit published after Josette Schembri Vella invited her to a propaganda dinner. Marie Benoit spoke fawningly of Josette Schembri's abilities.
"I got to know her well before her husband started participating in politics," Marie Benoit writes of Josette Schembri, "and have always had a great deal of respect for the way she conducts her business for she has always paddled her own canoe. She is a brilliant interior decorator."
Paddled her own canoe. Up shit creek.
I hear Marie Benoit was incensed at my criticism of her fluff piece. I doubt today's arraignment changes anything.