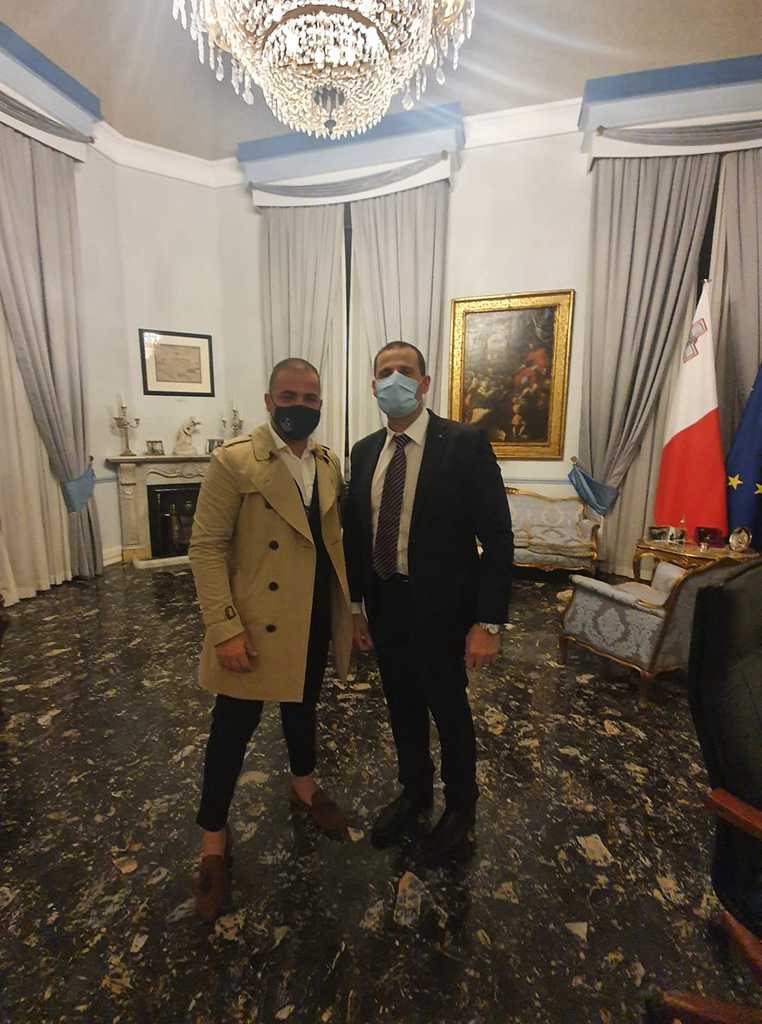 They say it's 2021, but we're back to 1984.
A water polo player has been suspended for 10 games and fined €960 after the association's disciplinary commissioner found him guilty of threatening to kill an official of the aquatic sports association that organises the water polo league.
You'd think it's an ordinary story for the sports pages.
It is of some interest because the player concerned has a history of causing trouble.
In 2010 the same player was conditionally discharged for three years after admitting to throwing a flying kick aimed at the doctor of the opposing team. He was involved in a fight between the rival teams after the end of a match. He also pleaded guilty to breaching the peace.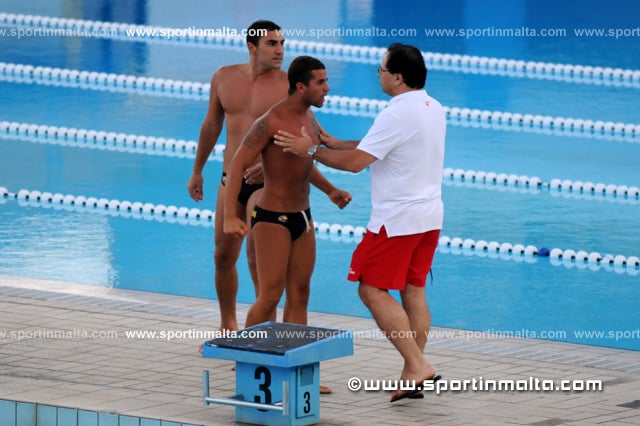 So, I suppose you could say, the most recent event was in character and news-worthy.
A reporter on the sports desk of TVM certainly thought so and published a report.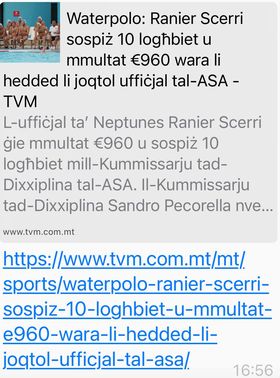 Moments later it was deleted. Was there anything factually wrong about the report? No. It was deleted because the troubled, troublesome water polo player was one Ranier Scerri. And his brother is Clint Scerri.
(An earlier version of this post erroneously said that Ranier Scerri was the brother of TVM host Quinton Scerri. He has an even more charming brother).
Clint Scerri worked in the private staff of Minister Michael Falzon in the months that led to the Gaffarena scandal and Michael Falzon's resignation. Read this brief biography of Clint Scerri by Daphne Caruana Galizia.
Clint Scerri allegedly had contact with Mark Gaffarena during the dealings about the Mint property in Valletta. An Internal Audit and Investigations Department (IAID) report revealed that Clint Scerri was present in meetings between the Director for Estate Management and Mark Gaffarena. Clint Scerri had accompanied Gaffarena to the Government Property Division to finalise the expropriation deal.
After TVM reported the incident involving his brother Ranier, the water polo player applied pressure on TVM to remove the story. They did so within 90 minutes. This website was told by sources Ranier Scerri told them "the Party was behind him".
Questions I sent to Norma Saliba, editor at TVM, to explain why the story was removed and if the decision had anything to do with political influence enjoyed by Ranier and Clint Scerri, naturally, got no reply.
Ranier Scerri has appealed his conviction.