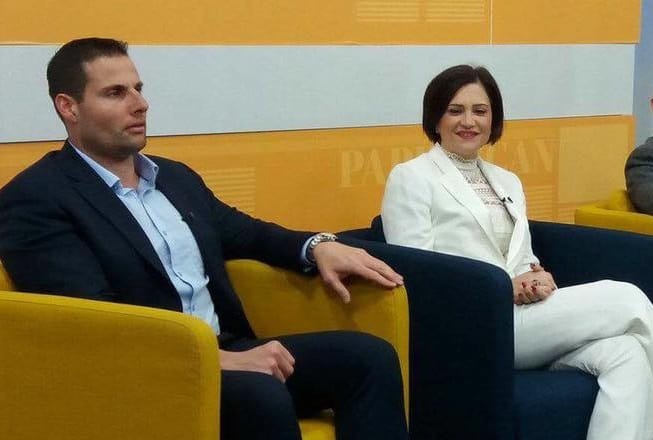 Pakistani website Global Village Space has quoted "leaked documents" which it says show that VGH's Ram Tumuluri paid Carmen Ciantar a total of €443,500 Euros from Gozo International Medicare Ltd – part of the VGH group – in less than four months. The leaked documents were not published by the website.
The payments are alleged to have been made between 2015 and 2016. The website says that "the money came from the Gozo International Medicare's account at the Dubai-headquartered Emirates NBD Bank. It then transferred a €750,000 'loan repayment' into an account at Bordier & Cie Geneva, a Swiss private bank, registered to a Panamanian entity, Global Finance Inc."
"The first of the initial payments," Global Village Space says, "described as travel expenses reimbursements by Ciantar, came six weeks before VGH was granted a 30-year concession to run St. Luke's, Karin Grech, and Gozo hospitals. At the time of the transfers, Gozo International Medicare was one of several offshore companies at the heart of the complex secretive ownership structure of VGH."
The website says that "transaction reference numbers provided in the leaked banking tranche indicate there were at least 15 invoices submitted to Gozo International Medicare by Ciantar – dating between October 6, 2015, and February 25, 2016."
News that Carmen Ciantar was moving to the Foundation for Medical Services emerged in June 2016 which means that if the report about invoices raised by Carmen Ciantar in 2015 is correct, she was already billing VGH when she was still working at ARMS Limited.
Apart from heading the FMS, Carmen Ciantar is a close political associate of Chris Fearne. She ran his Labour Party leadership campaign and a Shift investigation last January discovered that Carmen Ciantar was working for Chris Fearne as his unpaid chief of staff.
Despite his close association with Carmen Ciantar, Chris Fearne has testified to the Auditor General that he had no awareness of what Konrad Mizzi and Chris Cardona negotiated and agreed with VGH even though he was junior minister for health in Konrad Mizzi's ministry at the time.
Incidentally, Chris Fearne also pleads ignorance about negotiations Konrad Mizzi held with Steward Health Care when VGH were kicked out and he, Chris Fearne, was health minister.
The report in the Pakistani press comes in the context of a controversy in India where Ram Tumuluri is pitching for a public contract supplying electric buses from a UK company he controls. His precedents in Canada and in Malta are being cited as arguments against awarding him the public contracts.
But reports that Chris Fearne's closest aide took unexplained payments from VGH before their concession was granted, has significant relevance to the debate in Malta as it puts into serious question Chris Fearne's claims that he wasn't aware of the details of the agreements with VGH.
It will also bring allegations to corruption to his area of political responsibility as he has made no secret of having handpicked Carmen Ciantar as his closest political associate.