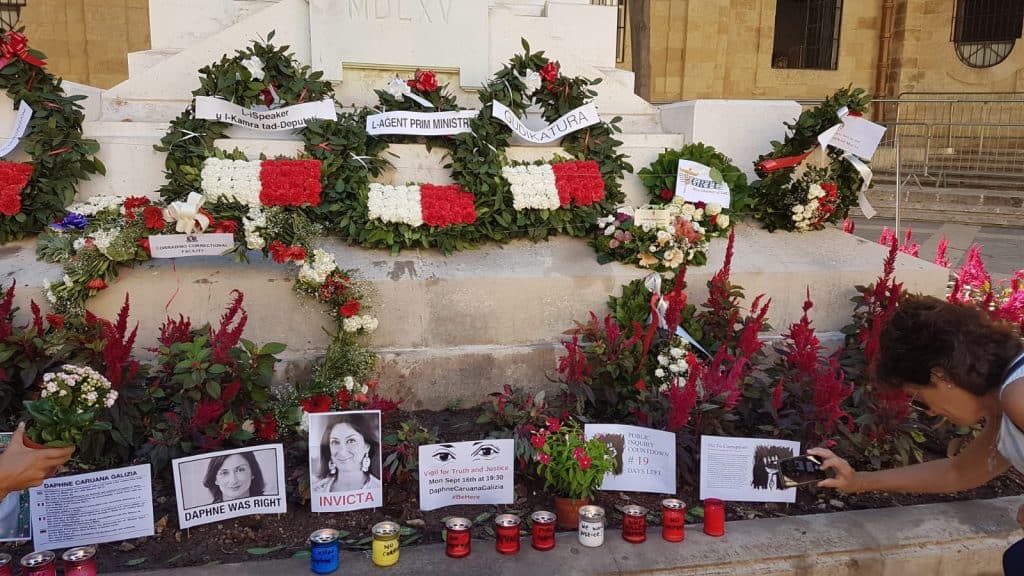 People are gathering in Republic Street outside the Law Courts for the demonstration called by Moviment Graffiti and backed by around 60 organisations this morning.
The Great Siege Memorial has been graced by wreaths laid by state officials as part of the Jum il-Vitorja celebrations.
Some people participating in today's march that they could add to the colour. 'Enough is enough' is the theme of today's protest. Indeed.