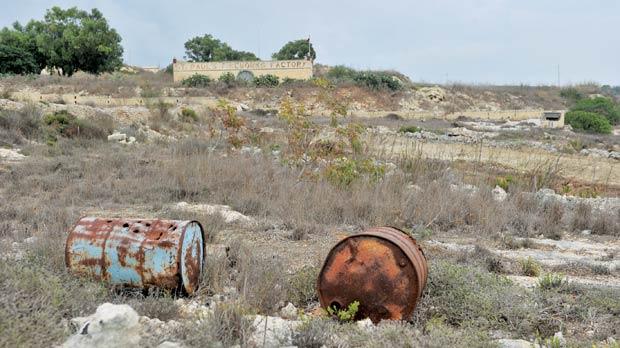 Many people will be in Valletta tomorrow. A number of factors come together for that to happen.
Firstly, of course, the people who will show up are genuinely angry and worried and wish to express their frustration. They want to stop the sack of Malta, it's uglification, the encroachment on space, the increase in noise, the war on anything which is green, the greed, the loss of value in modest properties of working families as absentee landlords count the millions' worth of their 'luxury' apartments.
Secondly, this has been bubbling up for a long time. Green spaces have been encroached, sprawling petrol stations have been tarmacked over the soil, roads have been widened, and odd permits have been given for years. It is dishonest to set a March 2013 date for the genesis of this apocalypse.
But, thirdly, things took a perverse turn when Labour came to power. The crunching machinery of cement, dust and high-finish cladding powered more than the construction industry.
The 'boom' cemented the system of patronage, the mediaeval exchange of loyalty for royal gifts. It is not that the laws were thrown away. Instead, a system of granting exceptions and exemptions from the laws for people who are 'in' with the Labour Party was adopted giving greater value, ironically, to the more offensive outrages. If you were allowed to build twice as high as you the laws provided for, you become so much obliged to support the government. If you were allowed to build an absurdly phallic monstrosity, the debt becomes greater.
The 'boom' created the need for imported but unskilled labour, using slaves in all but name to draw straw and mud and build our city. People with no rights, no voice, no union, no law. Non-people who fall from heights and die, splattered on the rubble, leaving no blood behind.
The non-persons still need roofs over their heads and food to eat. They could then be exploited outside their working hours, the little money that they're paid, taken back from them to pay for their continued, miserable existence.
The 'boom' created vats into which criminals poured money they could not explain, washed it in cement and used it to build the legitimate fronts they use to justify their stupid wealth.
But, the fourth reason why there will be many people marching on Saturday is that a few people have understood the anger and the fear and the concern will not be expressed automatically. You need leadership and organisation and it cannot come from political parties, their feet locked in the hardened cement of the system that is destroying the country.
Credit must, therefore, go to Moviment Graffiti who did more than understand the pain being felt. They sought to harness it and mobilise it and point it in the direction of those we need to protest against.
I know some of them are not my biggest fans. But that feeling is not mutual.
Because what matters here is that as many of us as possible realise what's really going on and do something about it.
The Nationalist Party is led by a group who sees nothing wrong with hosting parties at and getting sponsorships from the Silvio Debonos and the Yorgen Fenechs of this country, after all we've learnt over the last few years. The excuse that you need money to conduct politics and moneyed magnates are the only place any meaningful money comes from is a surrender to a system, a defeat before the battle. It is not worth being a political party today if you don't exist to redistribute the power away from those who have made Malta their junkyard.
Labour sealed the same deal at the 4th floor of its headquarters before March 2013. But if we think that things are as bad as they can get, we're wrong.
It seems likely that Joseph Muscat will leave the party leadership and the premiership before the year is out. It also seems that Keith Schembri has not yet had enough. It's not that he has big policy dreams he wants to achieve before his time in government is up. He never gave a shit for any of that poor people stuff. His mind is on other things.
It looks like Keith Schembri has a mind to continue to use his favourite useful idiot, Konrad Mizzi. Sources in the Labour Party say that Konrad Mizzi is putting together a mind-blowing war chest for the upcoming leadership campaign. If this was purely a competition of just how much a candidate can afford to spend, it's in his bag already.
Konrad Mizzi may not be Joseph Muscat's first choice. But he may be Keith Schembri's.
With an opposition that does not oppose, a business community in the thrall of the government's power and the unspoken threat of consequences for any dissent, Keith Schembri feels unstoppable.
These are not terms the Moviment Graffiti may necessarily use to articulate its concern about what is going on. Their grasp of the consequences of this rot and greed is unimpeachable: environmental degradation, social inequality, poverty, climate change, a noisier, dirtier, messier home for our children to live in.
But a grasp of the cause of this rot and greed is too unbearable to even contemplate, let alone march against in the street.
But this shadow over our lives as a community, the pang of businesses that have to pay up a fat pizzo to a silent partner that barely speaks to them, the gnawing sense of injustice and unfairness: that will not go away.
They may not know it, but Moviment Graffiti and the thousands who will rightly follow their lead tomorrow, could be summing all their thoughts and all their fears in a phrase even they will think is familiar: "There are crooks everywhere you look now. The situation is desperate."
Truly so.