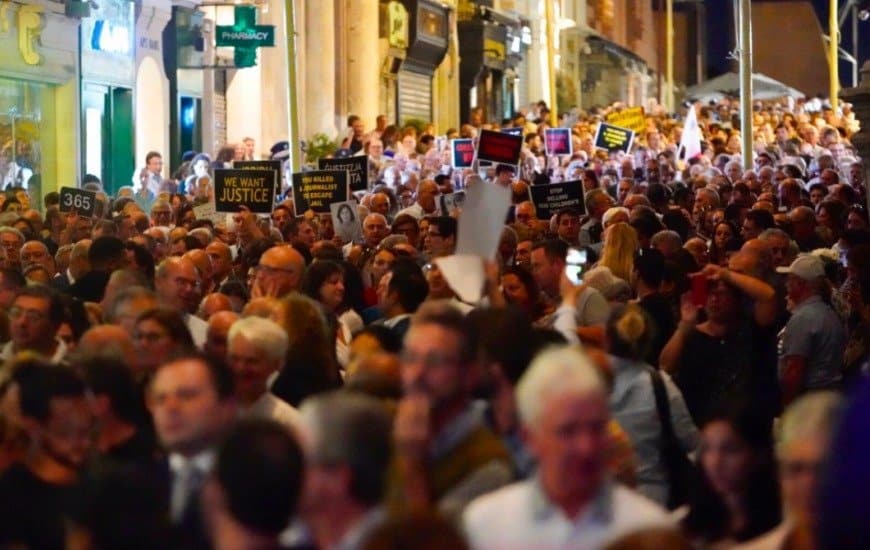 Repubblika refers to the government's statement (PR 191970) that reacts to our statement of this morning.
The fact that retired Judge Michael Mallia's involvement in the criminal inquiry into the assassination of Daphne Caruana Galizia followed "the consent of all parties involved" does not address the potential conflict of that role with the role of heading an inquiry that includes in its terms of reference the very explicit and categorical statement that the inquiry is to be conducted "in such a way as not to impede or compromise any criminal investigation or prosecution or its integrity".
Therefore, the objection here is not about what the parties may think of Judge Michael Mallia but whether it is at all possible for him to comply with the terms of reference set out by the government itself. It is not.
The right of the clients of Professor Ian Refalo to resort to him as their legal counsel or his right to advise them has not been put in question by anyone. The government is being facetious in suggesting that we have. But it is absurd to suggest these "rights" are relevant here. All judges and magistrates are lawyers. But that does not mean in any way that anyone can hire a judge as their lawyer or a judge has a right to be someone's lawyer.
The government's reference to the code of ethics of lawyers shows a perverse but wilful misunderstanding of the ethics expected of all professionals. Lawyers are expected to ensure they do not place themselves in conflicting roles such as representing interests of clients that are in conflict with each other or to adjudicate matters that are influenced by interests belonging to any of their clients. The code of ethics warns them to ensure that they are never seen to be placing themselves in such positions.
What happens when the inquiry needs to investigate the FIAU? Or to hear evidence from Jonathan Ferris or Adrian Hillman? Or to assess connections between the VGH scandal and freemasonry? What will happen to information given to Professor Ian Refalo in confidence by his clients that could be relevant to the inquiry?
It is not merely incumbent on Professor Ian Refalo to ensure he does not place himself in conflicting positions. It certainly is that. But it is also for the government to ensure this inquiry is independent and seen to be so.
As Commissioner for NGOs, Dr Anthony Abela Medici most certainly does not enjoy "important safeguards of security of tenure". He was appointed on 11 May 2018 for three years and on 10 May 2021 his appointment is renewable at the exclusive and unhindered discretion of the government. Even during his term all the government needs to do to dismiss the Commissioner for Voluntary Organisations without even consulting Parliament is wait for Parliament to be in recess, which is most of the time.
Therefore, our argument that Dr Abela Medici cannot be considered as independent of the government stands.
We refer to the government's remark that "no criticism was made with regards to the terms of reference" set up for this inquiry. Frankly, the terms of reference are irrelevant until the people identified to deliver those terms are seen by all to be people that can satisfy the fundamental requirements of the European Convention on Human Rights, particularly independence and impartiality. For the reasons we have explained this morning and again now the current proposed composition of this board does not.
As ever the government prides itself on well written rules but then assigns their implementation to people who are unwilling or unable to serve any interests except the government's own.
This afternoon's statement by the government announces that "contacts are ongoing" for a meeting between the prime minister and the Caruana Galizia family. We would like to think that the government's baseless defence of its choices to conduct this inquiry does not mean that its decision on the matter is irrevocable and cannot be changed by any arguments the family can put forward. If that is so the government would be adding one more insult to the many injuries it has already inflicted on the family of a journalist assassinated serving her nation.
In the meantime, the Commissioner for Voluntary Organisations would do well to advise the government to acknowledge the existence of NGOs when it replies to them in official statements.