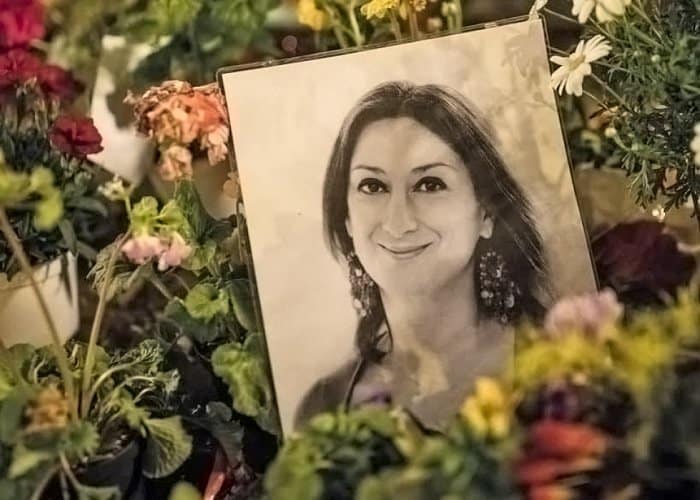 The Federazione Nazionale Stampa Italiana is holding a memorial meeting in Rome called "Two Years Without Daphne Caruana Galizia".
The meeting is being held at the FNSI headquarters at the Corso Vittorio Emanuele II, 349 in Rome at 11am. Journalists are invited to meet to ask Europe to keep an eye on Malta where freedom of information is under threat.
"We want to know who the masterminds behind the murder of the Maltese journalist are. She was investigating bribes funnelled through offshore companies held by politicians in the Maltese government."
At FNSI's invitation, I will be speaking at this meeting.
I will be joining other European journalists at the event that will also include the launch of a film by Fanpage.it on Daphne's assassination. The event is hosted by the President of the FNSI Giuseppe Giulietti and its Secretary General Raffaele Loruso. We will also have with Sandro Ruotolo who made the film that will be shown; the editor of Fanpage.it Francesco Piccini; the head of free speech NGO Articolo21 Paolo Borrometi; the head of the Rai journalists' union Usigrai, Vittorio Di Trapani; Italy's representative on the Steering Committee of the European Federation of Journalists, Anna Del Freo; and the spokesperson for Amnesty International Italia, Riccardo Noury.