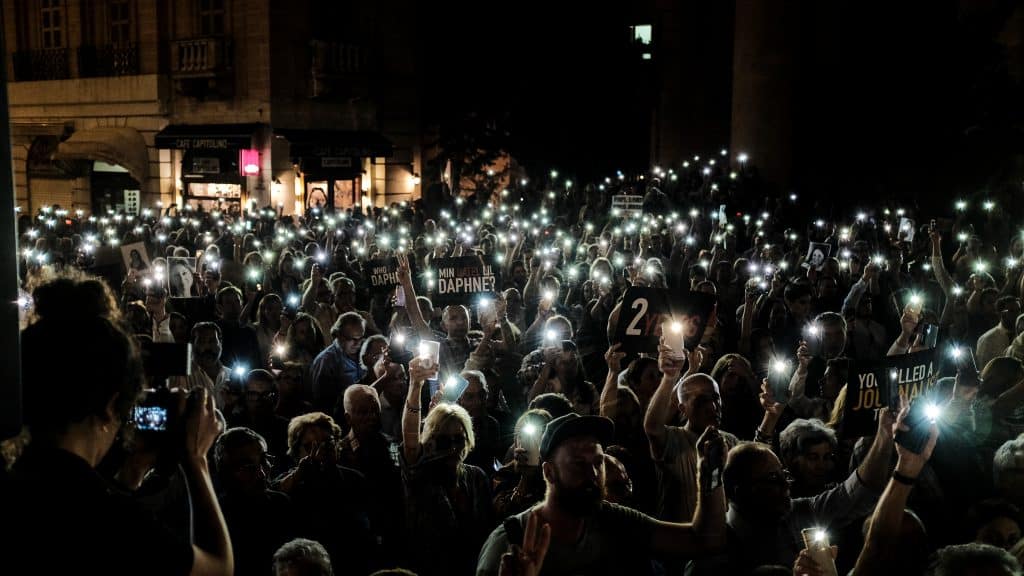 Here's a memorial Owen Bonnici's minions will not be able to take away. Poets from all over the world affiliated with PEN International have set up an online memorial with their poems in memoriam of Daphne and in support of the cause of truth and justice for her.
This is truly beautiful. Spend some time on this page. And visit again and again as more poems are added.
I've chosen just one to start us up.
In Memory of Daphne Caruana Galizia
A perfectly ordinary working day: Daphne turns a key
and suddenly all her words become memorials.
It is a kind of black magic.
A government frightened of remembering
turns a blind eye, whereby
power turns into disgrace.
Malta: this sun-laden, holiday- enticing
island turns into a murderous place.
Dennis Haskell