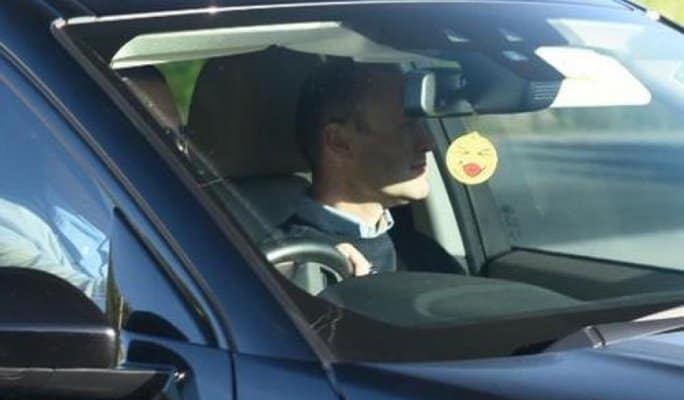 There are so many ways in which this is a constitutional crisis, another layer had to be added to it yesterday. The Labour Party issued a statement reporting on the meeting held at Girgenti for the Labour parliamentary party. The statement said the group has unanimous and full confidence in Joseph Muscat. That is politically problematic and frankly dubious. What with the party leader's chief of staff trying to frame a Labour minister for murder and all the rest. But let's leave the politics aside for a minute.
The Labour parliamentary party did not only commit its confidence into their leader. It also went ahead and enabled Joseph Muscat to act in whichever way he wishes and the rest of the country must consider that they agree with him.
When legislators "enable" the executive to act without reference back to it and with an advance notice of their blanket support no matter what they do what happens is what has been called since the Romans invented the word, the setting up of a dictatorship.
That's what a dictator is. Someone who is given the power to decide without reference to any other body or authority.
The Labour parliamentary party which alone holds the majority of parliamentary seats and therefore amounts to the full decision-making apparatus of our parliamentary democracy has suspended its own powers and constitutional responsibilities to allow unchecked power to the prime minister.
This is incredibly dangerous. If anyone is fooled into thinking Joseph Muscat is on his way out they've got another think coming. The 12th January date is his departure from Labour leader. No date has been set for his departure from the office of the prime minister. He will stay on to manipulate the election of his successor and after that to exact terms for his own negotiated surrender with a new party leader blocked out of Castille.
The Labour parliamentary party could withdraw its confidence at any time. But having given Joseph Muscat dictatorial powers, it cannot withdraw that authority. Joseph Muscat cannot be made to give it up.
Still, nothing is what it seems. Joseph Muscat is a dictator but he's also a puppet. It is clear there are stronger forces at play than him. Consider for example how Chris Cardona first suspended himself (a formula that exists only in his imagination, certainly not in the Constitution) and when he felt it was time to get back he announced in his own statement that he checked back in into his ministerial office.
The disgraced Joseph Muscat who says he is still prime minister did not have a say in the matter at any point.
Not only has parliament surrendered its duties and rights to the executive but it has done so to obscure forces behind the executive that clearly are set to decide not just what happens in the next 42 days but also what happens thereafter.
The mafia wants to choose the next Labour leader and the Labour parliamentary party has stripped itself of the power to prevent it from doing so.
Things will get worse.