Updated 26 November 2020, 08:39: Adds Kolmar's Right of Reply statement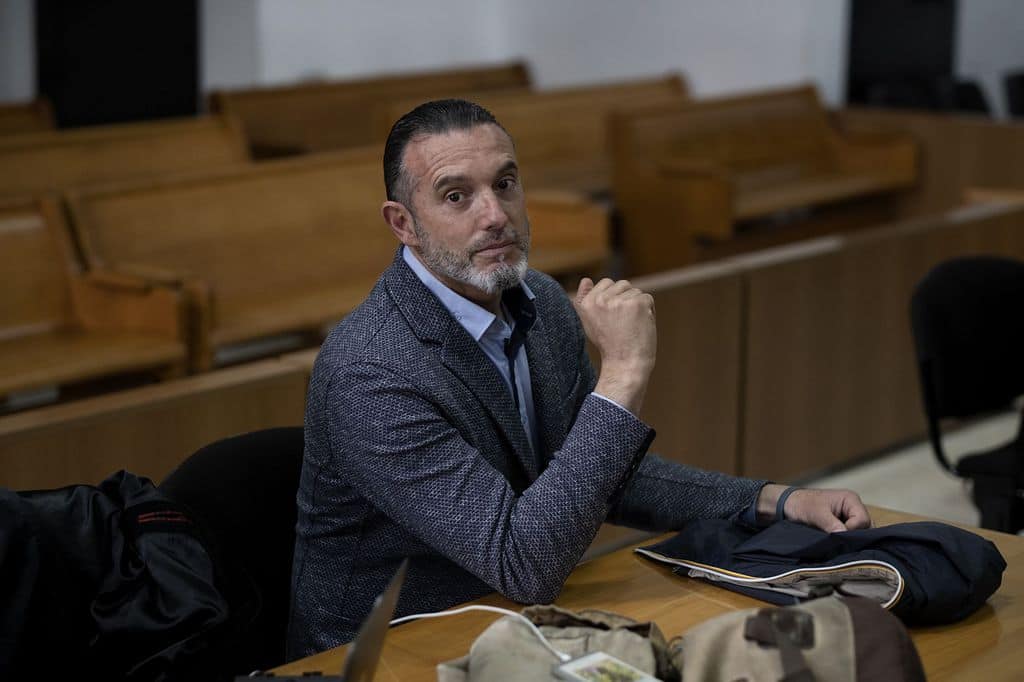 Darren Debono was arraigned last night at the magistrate's court charged with money laundering. He has been remanded in custody. The former local football star has been living in Malta since November 2018 after he was released pending a retrial for fuel smuggling in a Sicilian court.
He came to prominence when he was arrested by the Italian authorities after an anti-mafia investigation where they found that in business with Gordon Debono, no relation, he smuggled fuel from Libya to Italy. His arrest in Lampedusa two days after Daphne Caruana Galizia was killed was wrongly connected to the murder as OPM officials and senior police officers briefed the press the suspicion that Daphne was killed because of her investigations into fuel smuggling.
In November 2017 press reports in Italy quoted investigators saying their findings "shed light on a network of illicit documentation manufactured with the intent of allowing diesel trafficking. Investigations on this front have revealed contacts between influential personalities in (Malta's) Foreign Ministry. Indeed, on at least one occasion, one of the main suspects, Maltese Darren Debono, turns out to have been at a meeting in the Ministry on 29 June 2016. On a call of 3 June 2016, Debono speaks with his Italian contact at Maxcom, Marco Porta. He explains that he is within the Ministry with a senior official: 'There's a 55-year-old woman who has worked in the Ministry for 30 years and she's saying: 'I give the orders, I do this because only I can sign' … not even the Minister tells me first to sign but all was ok'. Investigators believe the reference is to documentation the senior official had to prepare".
An internal Foreign Office inquiry rejected the findings of the Italian authorities.
In November 2018 Darren Debono returned to Malta after he was released from house arrest while the trial on a Libyan-Italian racket coordinated with the Libyan "smuggling king" Fahmi Bin Khalifa was still ongoing. Debono was accused of using his fleet of fishing vessels to transport the fuel to Italy. At the time he was in business with Gordon Debono and with mafioso Nicola Orazio Romeo.
In February 2018, the United States listed Darren Debono for sanctions, blacklisting him for "threatening the peace, security, or stability of Libya" through his oil smuggling business.
In spite of this, and in spite of allegedly conducting his illegal activities using Maltese-registered vessels, sailing in and out of Maltese territorial waters, allegedly involving some form of cooperation or at best exploiting negligence of Maltese authorities and of course being a Maltese citizen who resides in Malta, no action was taken against him by the Maltese authorities in any of our courts up to last night.
In July 2019 Malta sought UN sanctions against its own citizens, including Darren Debono. Foreign Minister Carmelo Abela presented this as proof of Malta's determination to fight contraband and money laundering.
Russia blocked the sanctions requested by Malta after which, Malta's Foreign Ministry said the government was no longer so keen on chasing sanctions against Darren Debono.
In August 2019, Darren Debono's lawyers claimed in court that the Maltese government acted in the UN to appease the US government that is putting pressure for something to be done about Darren Debono. Darren Debono tried to get a Maltese court to stop the United Nations from issuing sanctions against him or to somehow stop Malta convincing Russia from withdrawing its objections against the pending request for sanctions.
Otherwise Debono's life went on seemingly unaffected by what was happening to him in courts. In June 2019 he was elected to the committee of Premier League club Senglea Athletic FC and sat on the "technical team" managing the club's team.
A report announcing the news on TVM, the national broadcaster, introduced Darren Debono as an "ex national team player" making no mention of the fact that Debono spent several months under house arrest in Sicily awaiting trial for fuel smuggling.
A March 2020 investigation by Swiss investigative group Public Eye and anti-corruption NGO Trial International found that a high-profile Swiss oil trading company used Malta to store and recycle oil stolen from Libya and smuggled by Maltese master-smugglers Darren and Gordon Debono.
The investigation uncovered business transactions in 2014 and 2015 between the Swiss trader Kolmar Group AG and a network of Libyan gasoil smugglers whose leaders are facing trial in Sicily.
The investigation spent over a year investigating the activities of Kolmar Group AG in Switzerland, Malta and Sicily. From spring 2014 to summer 2015, the Zug-based trader received over 50,000 metric tons of gasoil from Zawiyah refinery in Libya. The refinery's perimeter was under the control of the Shuhada al Nasr brigade, accused by the United Nations of the exploitation and abuse of migrants.
The investigators tracked three vessels transporting 22 shipments of gasoil from off the coast of Libya to storage tanks rented by Kolmar in Malta. The Swiss company received the gasoil from a network that included Fahmi Ben Khalifa, previously condemned of drug trafficking in Libya, and his Maltese partners Darren and Gordon Debono, who chartered the oil tankers.
The investigation published a copy of a bank statement which shows that Kolmar transferred over 11 million US dollars to the Maltese company Oceano Blu Trading Ltd from 18 June to 22 July 2015. At the time, the company was managed by Darren Debono.
A number of gasoil shipments were delivered to Kolmar's storage units during the same timeframe. In March 2016, the UN panel of experts on Libya identified Fahmi Ben Khalifa as the head of one of the most active gasoil smuggling networks in the country.
It was a very lucrative business – since the fall of Gaddafi, Libya has imported refined petroleum products to satisfy its domestic needs. These products are heavily subsidised, meaning the smugglers can divert and re-sell them abroad at a huge profit.
In the autumn of 2017, the Sicilian Guardia di Finanza dismantled the network as part of its 'Dirty Oil' operation. Fahmi Ben Khalifa, Darren Debono and Gordon Debono are currently facing charges for 'transnational conspiracy to launder gasoil of illicit origin and fraud'. The trial is ongoing in Syracuse, Sicily.
During their investigation, the Italian police identified Kolmar as a 'close partner of Gordon and Darren Debono'. The Zug-based company however has not been investigated by the Italian authorities.
Update
Kolmar denies any wrongdoing and refers to a Right of Reply statement it made following the Public Eye investigation. Linked here.