We are not afraid to entrust the American people with unpleasant facts, foreign ideas, alien philosophies, and competitive values. For a nation that is afraid to let its people judge the truth and falsehood in an open market is a nation that is afraid of its people.

– John F. Kennedy
While the whole world holds its breath watching the transition in Washington, Malta's news is elsewhere. These are some of the headlines of the local news last week.
Yorgen Fenech's lawyers tried to bribe Times of Malta journalist Ivan Martin by offering folded €500 notes presumably in return for favourable coverage for their client, the alleged main conspirator facing charges in court for Daphne Caruana Galizia's assassination of October 2017. Gianluca Caruana Curran confirmed that in fact, he offered 'remuneration' to Martin claiming that the journalist "led them (Caruana Curran and lawyer Charles Mercieca) to understand that we could use his services to help neutralise the bias in the reporting in the media." Charles Mercieca had suddenly left the Office of the Attorney General to join Yorgen Fenech's defence team last month.
The heirs of murdered journalist Daphne Caruana Galizia filed a court application demanding a police and a magisterial investigation into the allegation that Yorgen Fenech's defence team offered a bribe to a Times of Malta journalist. The application was filed by lawyers Jason Azzopardi and Therese Comodini Cachia, who are representing the family, and asks that the fact that Yorgen Fenech has been caught to undermine the administration be preserved in the proceeding's records.
The Malta Police confirmed that they have opened an investigation into the allegations. Police told media house Lovin Malta that an investigation is ongoing giving no indication if any charges will be filed.
One remembers that Yorgen Fenech and hotelier Silvio Debono of DB, way back in 2016, had offered €2 million to buy The Malta Independent where Daphne Caruana Galizia wrote. She's not likely to have journalistically survived that
The Malta Chamber of Advocates immediately called for an investigation into the allegations involving Yorgen Fenech's defence team. The Chamber announced that it will be asking the Committee of Advocates and Legal Procurators (a sub-committee of the Commission for the Administration of Justice) to look into the alleged misconduct.
The Institute of Journalists (IĠM) also lashed out at the alleged bribery attempt. The IĠM's president Sylvana Debono told Newsbook.com that it's concerning that "in the current climate, there were those who felt free enough to attempt to bribe a journalist." She said that the attempt happened a day after the international day to end impunity for crimes against journalists.
Former Malta Gaming Authority regulator Joseph Cuschieri accepted a free trip to Las Vegas paid by Yorgen Fenech. He was accompanied by Edwina Licari who was the regulator's legal counsel. Yorgen Fenech paid for the trip and lodging at the luxurious Caesar's Palace hotel. A fourth person accompanied Fenech, Cuschieri and Licari on the trip in May 2018. That was Charlene Bianco Farrugia who had served as a personal assistant to Keith Schembri when he was chief of staff during Labour's first administration. At the time of the trip, Bianco Farrugia was an OPM staffer. Edwina Licari was put on a salary package of €100,000 per annum when she followed Joseph Cuschieri from MGA to MFSA.
Joe Cuschieri is facing calls from the PN and NGO Repubblika to quit or be discharged. Meanwhile, Robert Abela said that he did not see any wrongdoing or conflict of interest in the whole case. This when Malta is facing greylisting by Moneyval, over lack of action by the same MFSA against money laundering.
European Central Bank (ECB) sources told The Shift News that a trip financed by a man accused of commissioning a journalist's murder is in clear breach of both the ECB and MFSA code of ethics. Both Cuschieri and Licari suspended themselves and Edwina Licari has also resigned as a member of the board of governors of the FIAU. This was confirmed by the Ministry of Finance.
Last week was the turn of Brian Tonna and Karl Cini to give evidence at the Daphne public inquiry. As was expected both chose not to answer the board and the lawyers representing the Caruana Galizia family's questions. Just like Keith Schembri had done. Others, like ministers, high ranking police officers and senior government officials had temporary amnesia. Shows how well Joseph Muscat created a criminal web.
Cyrus Engerer, is a new MEP representing us in the European Parliament. He also happens to be a convicted criminal. In 2014, Engerer was served with a two-year prison sentence, suspended for two years, for keeping and distributing pornographic material. He was also found guilty of having maliciously used a computer to copy data, and of ridiculing his former partner. The court found there had been enough evidence which showed that Engerer was the author and brains behind the dissemination of photographs on the internet to the detriment of the victim.
Can the Labour Party do better than this? Probably not. Consider Muscat, Schembri, Mizzi, Cardona, Scicluna and the list, by no means, stops there. Well to say the truth compared to the former he might be among the best in the skip.
Charmaine Gauci, Superintendent for Health during her weekly press conference confirmed the alarming number of persons testing positive for coronavirus. Ms Gauci tried hard to explain that this is happening all over Europe. What Ms Gauci didn't tell us was that in Europe many countries have taken drastic measures to contain the virus. Ireland, Germany, the UK, France and a large portion of Italy are all in semi or full lockdown.
But, bless her, she could not speak her mind. Her hands are tied. She has instructions directly from Robert Abela who the day before, dismissed the idea of Malta going into lockdown. "I do not know from where this came (social media posts) but I can confirm that we are not heading towards a lockdown."
As I write, Malta has 1,965 active cases and 76 people have died. But this is nothing for our prime minister. "Look at how Malta is operating while globally we're seeing a complete tragedy of countries having to call for total lockdowns. Yet with certain restrictions, we're managing to live a relatively normal life." Go and tell that to the relatives of the dead people, Robert. Go and look them in the eyes, put your hand on your heart (you like to do that a lot) and ask them if they are living a relatively normal life.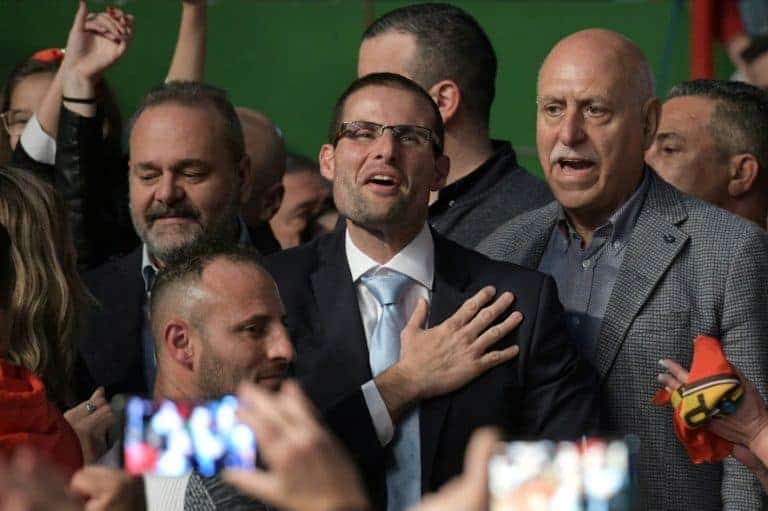 Last week The Shift News uncovered, through leaked emails, a story about a lavish and quite expensive presentation at the time of the launch of the Electrogas power station. It happened just before the 2017 general elections to boost Joseph Muscat, who at the time was facing criticism about corruption scandals.
The show included drones flying overhead, gaudy 3D projections and a light show. Scripted entirely by OPM officials the show was compered by the now Head of News at PBS Norma Saliba. The show was spectacular and cost €100,000, all for an exclusive guest list of 106. And the show certainly gave a helping hand to Joseph Muscat. Yet in leaked emails seen by The Shift News, the picture is quite different. The power station was launched while major repairs were ongoing. Electrogas Commercial officer Catherine Harpin in one email wrote that: "The show was purely political. It was not a milestone for us but the government wanted to have something to put on TV."
Ifraħ għax raħħaslek id-dawl, Ġaħan.