Of all the words of mice and men, the saddest are, "It might have been." – Kurt Vonnegut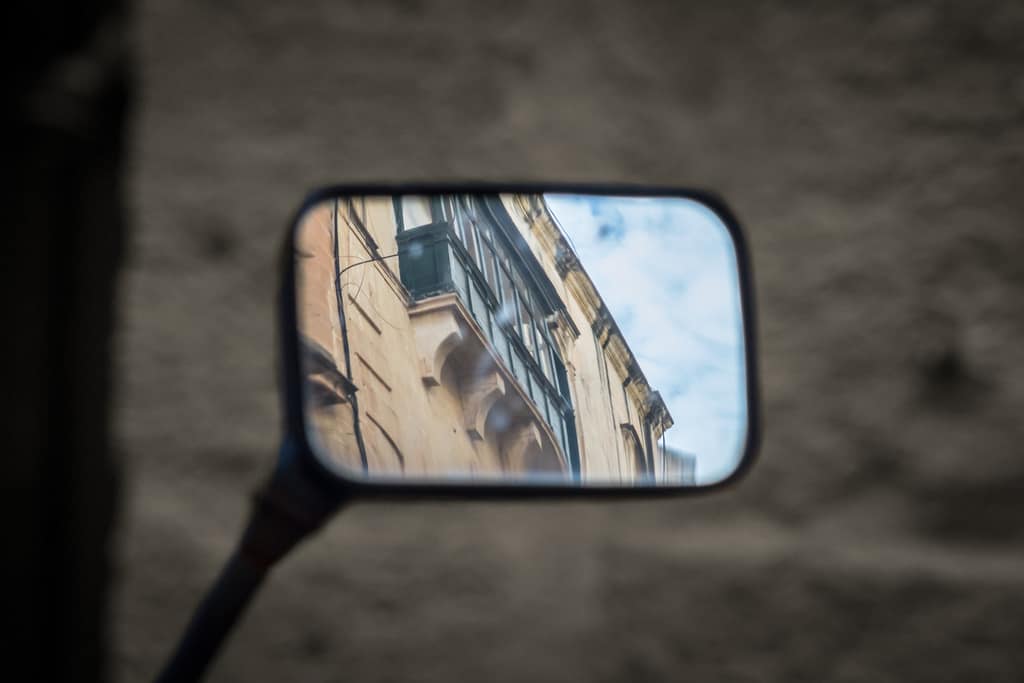 One of the buzzwords frequently used by Labour ministers, prime or otherwise, officials and trolls is 'with hindsight.' It's the magical word that they think can absolve them of their blunders and make them as clean as a new pin. Which is definitely not the case.
Giving evidence to the Daphne Caruana Galizia public inquiry disgraced former deputy police chief Silvio Valletta said that he could not refuse to go on holiday with Yorgen Fenech because by doing so, he would have alerted him about the police investigation. He didn't mention his frolic in Fenech's Rolls Royce but denied that Fenech's children used to call him 'uncle Silvio.' Silvio Valletta also said that (wait for it) with hindsight, keeping his friendship with the owner of 17 Black might have harmed the police force and his miserable career.
Valletta, who is married to former Gozo minister Justyne Caruana (of the 'snakes' fame) said the then Attorney General Peter Grech had told him not to act against Pilatus Bank. He also testified that he was not told that the owner of the bank, Ali Sadr Hashemi Nejad, had left the bank carrying a suitcase. In fact, it wasn't just one. There were 2. May I remind you that the whole thing was broadcast on Net TV that night.
Valletta said it was Ian Abdilla, then head of the Economic Crimes Unit, who had told him that Yorgen Fenech was the owner of 17 Black. He complained that the police did not have sufficient resources to investigate the FIAU reports.
When asked by the inquiring board about claims that he had ordered Abdilla not to question Yorgen Fenech about his links to 17 Black, he said that Keith Schembri, Joseph Muscat's chief of staff had called him and asked: "Is that what you do? Investigate people on the basis of a simple news report?" And of course, Silvio Valletta forgot his oath to the Republic and heeded the politician. How did Keith Schembri know that Yorgen Fenech was being investigated? Who told him? Lawrence Cutajar, Ian Abdilla or Silvio Valletta?
Valletta's friendship with Fenech started in 2016 and he was invited several times to his Żebbuġ ranch. He said he never told anyone about his friendship with Fenech but, "with hindsight, perhaps I was wrong in accepting the invitations."
"I realise with hindsight that I may have made some mistakes. A few errors of judgement. And that my best friend betrayed me, compounding matters," said Joseph Muscat in November 2019.
Another witness at the public inquiry was Kurt Farrugia, former communications chief at Castille, now earning €500 a day at Malta Enterprise. While giving evidence to the Daphne inquiry Farrugia said that "in hindsight, perhaps had we adopted a different approach and published certain documents, such as those related to Electrogas or the hospitals deal earlier, the outcome would have been different."
And again, about the secret visit to Azerbaijan, when the SOCAR deal was sealed with no press or civil servant in attendance Kurt Farrugia stated that "with hindsight, we learnt from that mistake. The visit was so public that we were met with a guard of honour, their website was constantly being updated. It was all above board. The hype around that visit was all hot air and I don't think the power station was discussed".
Corrupt Konrad Mizzi, one of the three owners of Panama accounts in an interview with The Times also said that "with the benefit of hindsight, I believe that I should have acted differently, and judging from the people's reaction, I should have never set up such a structure in the first place," he said.
Keith Schembri again at the public inquiry said of his friendship with Melvin Theuma that, "in hindsight, he believes Theuma could have taken the photo as an 'intentional ploy', recounting how the middleman had specifically asked for the photo to be taken near a photo of then Prime Minister Joseph Muscat."
Ian Abdilla, the former police economic crimes unit chief, told the Caruana Galizia public inquiry that four years since the Panama Papers scandal broke out, he would have handled matters differently. "At that time, none of us had the audacity to take certain decisions. Today I would kickstart an inquiry there and then, appoint officers and make a move. But back then in 2016 it was a first," said Abdilla.
"Criticise us as much as you like. Maybe we took the wrong decisions back then," replying to the three Judges seemingly perplexed by the fact that the police had not acted immediately upon a first letter by the FIAU advising them to 'seize computers and servers from Nexia BT and from Castille too.' And again, the famous phrase: "with the benefit of hindsight, we would have taken a different course of action had we known what was coming," he said.
I have the foresight to expect that we will continue to hear 'with hindsight' many a time in the coming, days, weeks and months.