The following is the third part of a series first published in Italian as a concluding chapter of Daphne Caruana Galizia, Un Omicidio di Stato (Strade Blu Mondadori, 2020), the Italian edition of Murder on the Malta Express: Who Killed Daphne Caruana Galizia(MidSea Books, 2019 and Silvertail Books, 2019).
Hurry Up and Kill Her (Part 3)
Keith Schembri got to testify in his own case against Simon Busuttil on the morning of 16 October 2017. His testimony was the subject of Daphne Caruana Galizia's very last post, less than 30 minutes before she was killed. "That crook Schembri was in court today, pleading that he is not a crook". That post is to this very day the frozen headline of the Running Commentary website. Until 11 November 2019 it was a cold reminder of a life cut short.
But on that day that post became, as Daphne's writings had often been, the catalyst for a stonking political crisis. Simon Busuttil's lawyers wanted to drag Keith Schembri back to the witness stand for cross-examination. In October 2017, when he testified in support of his case, Keith Schembri felt untouchable. But by the time it was the turn of the defence to make its case, the evidence of corruption against Keith Schembri had piled up high.
Repeatedly Keith Schembri missed court appointments when he was due to testify. He would send excuses about being busy with government work or needing to travel or being sick. The magistrate hearing the case would patiently postpone the case again and again. After two years of this, the absurdity of it all was forcing the magistrate to take some form of action. In April 2019 the magistrate hearing the case, Francesco Depasquale, was relieved of this difficult duty by being promoted judge, handpicked for the job by Keith Schembri's buddy Joseph Muscat.
A new magistrate took the job. On 11 November, Magistrate Victor Asciak was determined not to be made a fool of like his predecessor had been. That morning, in a crowded courtroom, all eyes were on Keith Schembri. The magistrate called Keith Schembri to the stand. In America they would say that Keith Schembri pleaded the fifth. Keith Schembri said he would not testify because he could be forced to incriminate himself. The words, spoken timidly, barely heard at the back of the room, were an implicit confession. It was like the fall of the Bastille. The old order would never be the same from here on in.
Magistrate Victor Asciak would not accept the excuse. He said he wanted to hear Keith Schembri's evidence come what may. Keith Schembri conferred with his lawyers. The huddled whispering session was panicked, fearful, uncertain: a state Keith Schembri had never been seen in public before.
Keith Schembri's lawyers asked for the proceedings to be suspended so they could appeal the magistrate's decision to force Keith Schembri to testify. Victor Asciak was unimpressed. Leave to appeal was denied. He would hear Keith Schembri's evidence.
Now Victor Asciak had only been a magistrate for six months appointed the same day Francesco Depasquale was taken off this libel case. The new magistrate was fully expected to be a government lackey. Likely that is what the government expected as well. It is a supreme irony that the day Joseph Muscat thought he'd saved his buddy from embarrassment in court by promoting the magistrate who was beginning to feel obliged to force him to testify, he had conjured up a magistrate that would actually pin Keith Schembri to a wall.
Keith Schembri's lawyers played another, more desperate card. They asked the magistrate to suspend proceedings so they could argue the matter in front of the highest court of the land. It is a bold decision indeed for a junior magistrate not to pause to defer to the Constitutional Court. Magistrate Victor Asciak decided this was a good day to be bold. Again, his answer was no. Again, he ordered Keith Schembri to the stand.
Keith Schembri walked up to the stand as if he was walking the Way of Sorrows. He took the oath and faced Simon Busuttil's lawyer, Jason Azzopardi. It was not going to be a long interrogation. Jason Azzopardi produced a quote from Keith Schembri where he had admitted to a journalist that his private business had drawn up "draft business plans" with 17 Black of Dubai.
There was no time to ask the question coming from this premise. Keith Schembri's lawyers pounced on the magistrate they were instructing their client not to answer the question, whatever it would be. An answer, any answer, could incriminate him. Whether because the room was starved of oxygen or because people were witnessing the beginning of the collapse of a regime, people in the room said they felt time grind down to a halt.
For the fifth time that morning, the magistrate ordered Keith Schembri to submit himself to cross-examination. At that moment even Keith Schembri realised the situation was hopeless. He threw in the towel and announced he was withdrawing the case. He no longer wanted to charge Simon Busuttil with having libelled him when he branded him 'corrupt'.
The crook Schembri was in court that day, not able to bring himself to plead he is not a crook. This, then, was it.
After the very public collapse of Keith Schembri in the courtroom and as whispers of Melvyn Theuma's arrest started making the rounds, civil society activists decided it was time to up the ante. The following Saturday, activists were due to organise another monthly vigil held in Valletta to call for justice for Daphne. In the past, depressingly, the event was often rather small attracting a few hundred people.
But human rights NGO Repubblika, set up in January 2019, and the band of women protesters, Occupy Justice, called people to gather in larger numbers. The message would be that "Justice for Daphne" amounts to a call against corruption. Keith Schembri had just implicitly confessed to it. It was time for a two-year protest to shift up a gear.
The day before the protest, Friday 15 November, there was another sign that showed the government had lost control of the narrative. After a 25-month campaign by Daphne's family and their supporters, the government announced the opening of an independent public inquiry into the killing of Daphne Caruana Galizia with terms of reference the family agreed with. The announcement came just after the expiry of a deadline imposed by the Parliamentary Assembly of the Council of Europe. It followed months and years of bickering and all sorts of bogus excuses for the inquiry not to be held. Local and international pressure from people like Dutch MP and Council of Europe Rapporteur Pieter Omtzigt had had the desired effect. An inquiry would start in earnest and it would ask the questions Daphne's family and civil society in Malta had been asking since her killing.
The timing of the government's announcement may have been another attempt to dissipate people's motivation to protest. One way of stopping protest is convincing people that what they were asking for had already been granted. But by now these tactics could no longer save Joseph Muscat. People smelt the government's weakness. And they came out in droves.
From 16 November protests were held almost daily for a month. Our co-author, Manuel Delia, had a leading role in the campaign. Thousands of people flooded the streets of Valletta in the largest political gatherings in Maltese history not called by a mainstream political party or the Catholic Church.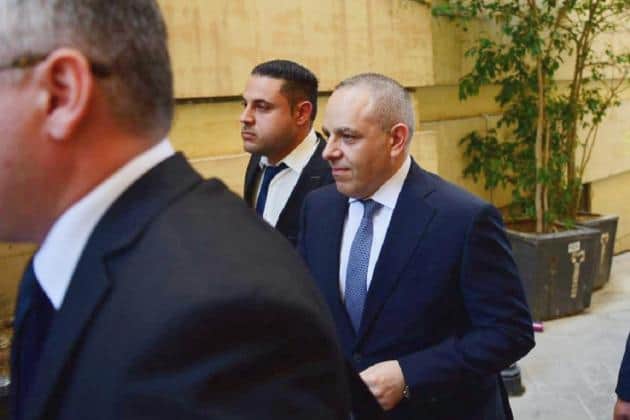 Continues tomorrow.