The following is the eighth part of a series first published in Italian as a concluding chapter of Daphne Caruana Galizia, Un Omicidio di Stato (Strade Blu Mondadori, 2020), the Italian edition of Murder on the Malta Express: Who Killed Daphne Caruana Galizia(MidSea Books, 2019 and Silvertail Books, 2019).
Hurry Up and Kill Her (Part 8)
When he was first arrested Melvyn Theuma told the police the evidence that would back up his version of the story was all in a box.
The police found the box at Melvyn Theuma's house. In it they found contents that looked like the sort of time capsule someone would bury in the foundations of a new house. There was a letter, written by Melvyn Theuma, addressed to its finder in eye-wateringly poor Maltese. In spite of schoolboy orthography, the author's intention was clear.
In writing, Melvyn Theuma declared he brokered the assassination of Daphne Caruana Galizia and he had done so on behalf of two people: Yorgen Fenech and Keith Schembri. He went on to say he believed the two were planning to get rid of him and he was therefore putting together evidence that would convict them should he be killed.
The short letter made another point. Keith Schembri had given Melvyn Theuma "a government job".
This needs a little background for the reader unfamiliar with institutionalised cronyism in Malta. "Government jobs" in this context does not mean some poorly-paid public-spirited responsibility like being a nurse or a soldier or a teacher. Although the practice was restrained in the 1990s and 2000s, Maltese politicians in power had a long tradition of gifting state-paid salaries to their key supporters as a form of patronage. At least some of these gifts were in exchange of little to no work.
To top it all, Melvyn Theuma's box included recordings of conversations the self-confessed middleman had with Yorgen Fenech which he secretly recorded in order to have something to offer to the police when they came for him should one of the Degiorgios or Vincent Muscat name him as the man who had hired them to kill Daphne Caruana Galizia.
The recordings would start being heard in open court in February 2020.
But to set the scene for his recordings, in December 2019, Melvyn Theuma told the court the story of how he was hired to arrange for Daphne to be killed.
He took the court back to April 2017. It was the month when Daphne reported Joseph Muscat's wife had received a million dollars plus from Ilham Aliyev's daughter, the highest point of political tension up to that point.
Yorgen Fenech called Melvyn Theuma one morning at about 4.30 am, right after the taxi-driver had finished a night shift at Portomaso. Melvyn Theuma says Yorgen Fenech knew him well because they shared a passion for horses and gambling. This time he invited him for a meeting to discuss something altogether different. When they met, Yorgen Fenech asked the taxi driver to procure something for him. Someone, rather. He asked for George Degiorgio iċ-Ċiniż or "The Chinaman".
"Do you know him? I need him. I want him to kill Daphne Caruana Galizia," said Fenech. "She's going to publish a story." Melvyn Theuma knew iċ-Ċiniż/The Chinaman. He would set it up.
Two days later George's brother Alfred and Vincent Muscat met Melvyn Theuma in a café. They had a chat on price. The murder would cost €150,000: €30,000 up front and €120,000 once it's done. The €30,000 would be lost if the job is terminated. Melvyn Theuma relayed the information to Yorgen Fenech who promised to revert.
A day or two later Yorgen Fenech called Melvyn Theuma and told him to expect a phone call from Castille.
Soon after, a staffer in the prime minister's office, Sandro Craus, called Melvyn Theuma and invited him to Castille for a meeting. He was told not to enter through the regular side door where visitors are checked for security, registered and then escorted to their meetings. He was instead to climb up the main stairwell of Castille like the prime minister does. He was going to be a very special guest.
Waiting for Theuma half way up the stairs, beaming, was the most powerful man in Malta: Keith Schembri. He shook his hand and invited him into his plush office. Sandro Craus brought coffee while the two made small talk. Keith Schembri showed Melvyn Theuma around the building, a privilege reserved for very few.
Before they parted, Sandro Craus took a picture of Keith Schembri and Melvyn Theuma together, smiling for the camera, posing for the family album. In the photo, Melvyn Theuma has his hand over Keith Schembri's shoulder. Keith Schembri, the shorter of the two, held Melvyn Theuma's back embracing him like a teenage lover.
Sandro Craus told Melvyn Theuma he would be sending him a contract for a menial job somewhere in the government. He would not need to report for work. His salary would be sent home to him. It would be an extra bonus on top of the taxi-driving, the illegal lotto and the brokering of assassination of journalists.
Or maybe the payment was not apart from the fee to arrange for an assassination. Perhaps Keith Schembri had enough poor taste to get Maltese tax payers to help sponsor the killing of Daphne Caruana Galizia.
The damning photo of Melvyn Theuma and Keith Schembri huddled in Castille with a framed picture behind their heads of Keith Schembri in another fond embrace with Joseph Muscat was in the box Melvyn Theuma put together as insurance to avoid his own assassination.
He also attached his contract of work with the government for good measure.
By May 2017 the assassins were identified and the price was set. But as Joseph Muscat announced a snap election a year ahead of time, Yorgen Fenech called Melvyn Theuma again. 'Stop everything for now.'
When Joseph Muscat announced an early general election for that June, Daphne wondered aloud on her blog why he felt he needed to do so. That question has not yet been answered. But it is – how shall we put this? – not impossible he decided to shift his political calendar to make sure an assassination he was told to expect would not come before an election.
Melvyn Theuma met Alfred Degiorgio to tell him the deal was off. He gave him €1,500 as a disturbance allowance and promised him he would get in touch again if the plan was to be activated again.
Yorgen Fenech celebrated Labour's election victory in June 2017 with wild abandon. He posted his delight on Facebook and Melvyn Theuma recalled Yorgen Fenech was drunk a lot those first two weeks. Abruptly, Yorgen Fenech met Melvyn Theuma and gave him a brown envelope with €150,000 in cash. "What is this?" Melvyn Theuma says he asked. "It's the money for that guy to kill Daphne Caruana Galizia."
Now that the money was paid, Yorgen Fenech expected the deed to be done quickly. Melvyn Theuma reports a conversation he had with the 'mastermind':
"Hurry up and kill her. Hurry up and kill her. She's going to end up publishing that information."
Melvyn Theuma at this point figured out the ostensible motive Yorgen Fenech was giving for the hit – because Daphne Caruana Galizia would write something bad about his uncle – was not true. The pressure he was putting for the murder to happen told Melvyn Theuma that Yorgen Fenech was protecting his own skin.
Melvyn Theuma told the court he helped Alfred Degiorgio spot Daphne's favourite haunts, while he applied all the pressure he could muster to get the assassins to finish the job.
Until they did it.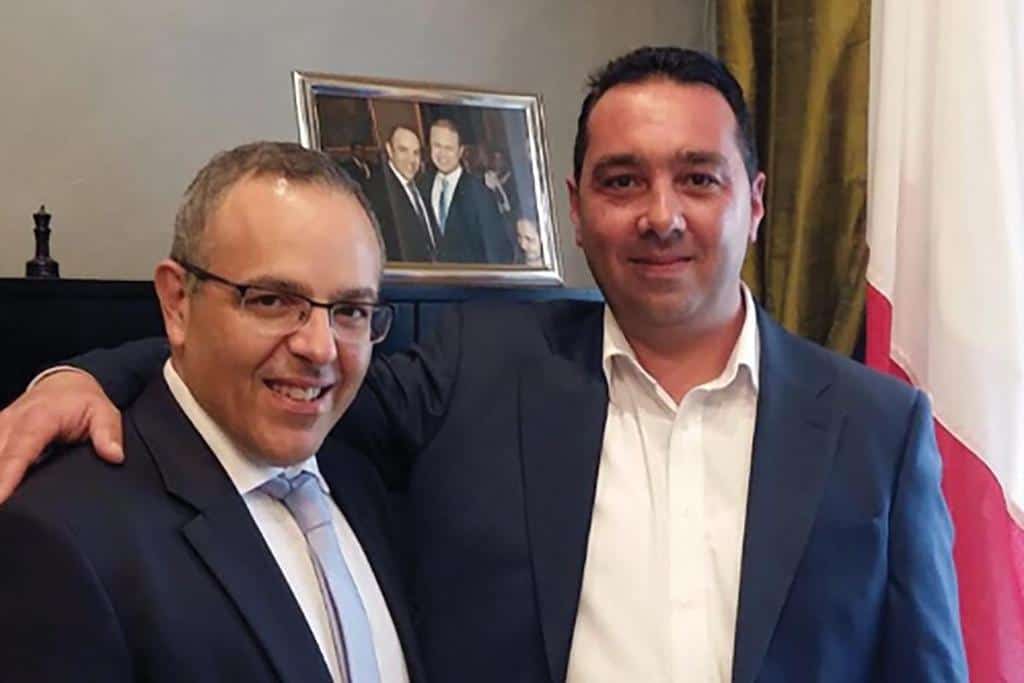 Continues tomorrow.