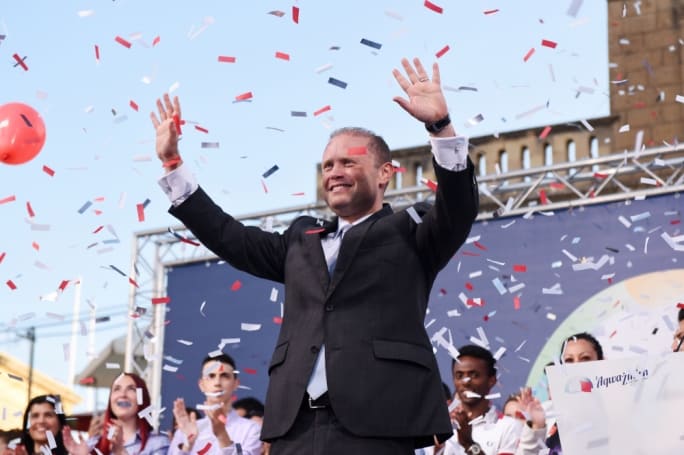 No man has a good enough memory to make a successful liar. – Abraham Lincoln
As someone wittier said of another prime minister, for Joseph Muscat lying is not second nature: it is nature. He lied to get to power and kept on lying throughout his short tenure. The damage he inflicted in our country, as a result, will take many a year to grow out of.
In 2016, Joseph Muscat had categorically denied allegations that his wife, or he, were the beneficial owners of the Panamanian offshore company Egrant or that they held any undeclared bank account. Muscat announced that he would take legal steps against journalist Daphne Caruana Galizia for reporting this.
"A lie like this cannot be ignored, especially when it is being substantiated in the most irresponsible and unethical way by the Opposition leader and his party's media."
Muscat dubbed this story "the biggest political lie to ever take place in the history of the country,"  and "if there is someone who has managed to produce such a heinous lie, I do not think that there would be anything stopping them from producing falsified evidence."
During his testimony at the public inquiry, Joseph Muscat addressed the judges: "With all due respect, I have to say that from what I learnt through the media covering the proceedings, most witnesses, questions and inquiries had little to do with these terms of reference, and were of little assistance in the fulfilment of your role."
Kurt Farrugia, former communications manager for Joseph Muscat and now CEO of Malta Enterprise earning €500 a day told Politico that "no shred of evidence was brought forward. We might be witnessing the biggest frame-up in local politics ever." Even Owen Bonnici, former minister of justice, found guilty of breaching Malta's constitution and former failed Minister of Education, also stuck his neck out for Joseph Muscat. He spoke on the "biggest lie in Maltese political history, a lie about Prime Minister Joseph Muscat and his wife Michelle."
On 1st May 2017, Joseph Muscat told his followers: "Everybody knows about the attacks made in the past few days on me and my family. I have nothing to fear because the truth is on my side and I am clean." He continued, with a straight face: "My duty, however, is not just to protect myself but also to safeguard my country, we cannot allow uncertainty to slow the rhythm of Malta's economic miracle," he said.
So he called a snap election for 3 June 2017, a year before the end of his term. At that time Malta was holding the rotating presidency of the European Union.
Today we know better. Evidence is emerging from what his closet friends and 'brothers' are saying. Yorgen Fenech testified that he knew about the snap election in December 2018. Even Keith Schembri, disgraced former chief of staff testified under oath to the public inquiry that Joseph Muscat and himself were planning for an early election in February or March, weeks before the Egrant allegations surfaced.
Answering questions by the Caruana Galizia's family lawyer, Jason Azzopardi, Keith Schembri said that the strong polling showed that the PL would run ahead to victory. His testimony contradicts Joseph Muscat's claim that he called an early election after the Egrant allegations. These 'allegations' were published by Daphne Caruana Galizia on 20th April 2017.
Joseph Muscat said that he went to the polls because he was concerned that the Maltese economy would suffer as a result of allegations that Egrant belonged to Michelle Muscat. But Daphne Caruana Galizia had written that the URL for the Labour Party's election slogan L-Aqwa Żmien (www.laqwazmien.com) was registered on 7th April, while she broke the story 13 days later.
Daphne Caruana Galizia had also reported that Henley & Partners' CEO Christian Kalin had told her on 2nd April 2017 that "an election is coming".
Jason Azzopardi suggested that Joseph Muscat may have called the election because he was informed of the plot to assassinate Daphne Caruana Galizia. Speaking in Parliament he said "Joseph Muscat's decision to call an election in 2017 was a corrupt decision. He knew that there was a plot to kill her and he definitely wanted to get the election out of the way before her murder."
Here's another one. Joseph Muscat kept saying up to 2019 that he did not know who 17 Black belonged to. He kept repeating that categorical statement. But Keith Schembri testified under oath that Joseph Muscat knew about 17 Black far earlier than the rest of us.
A rather long time ago, my grandmother, Nena used to say that "il-giddieb huwa ħalliel" (he who lies is a thief). How right she was. Joseph Muscat is a shining example. If there ever was a political liar in Malta, it would be Joseph Muscat, the self-proclaimed 'Invictus.'