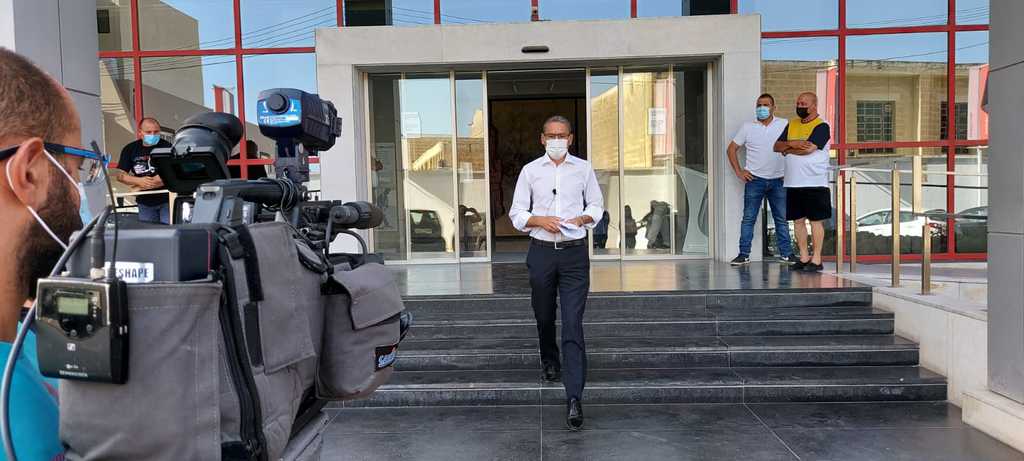 Robert Aquilina is seen here walking back out of the Labour Party headquarters where he delivered a letter to the party's President demanding Joseph Muscat is fired from the party and politicians identified by the inquiry for responsibility for the assassination of Daphne Caruana Galizia to be withdrawn from politics altogether.
If looks could kill, if the churning of acid in the stomachs of people that surround you could burn through your skin, if thoughts alone could be used to make a man's heart stop, Robert Aquilina would, right now be lankier and spindlier than he's ever been.
Fortunately, looks can't kill. Though he makes it look easy, Robert Aquilina's steady march inside Labour Headquarters to deliver to them some stark advice required considerable courage.
But much courage is needed to start the conversation this country needs to have. The Labour Party expects from journalists "balance" and "lack of bias" which they translate as covering up for their corruption and wrong-doing and legitimising crooks by focusing on their PR initiatives. Journalists were "biased" when they ignored his auto-congratulation for some disastrous initiative or other – Air Malta, anyone? – and focused instead on the Panama Papers.
Now the Labour Party appears to expect "reconciliation" to be the abdication of the effort of justice-campaigners. We now have the inquiry report we want, we can put it on a shelf alongside our copies of the Bible and the Constitution, and forget about it as we forget about them. In the meantime, the people named and identified by the inquiry for responsibility for associating and enabling organised crime, and for creating such impunity for criminals that they enabled the assassination of a journalist that would not stand for it.
There's no doubt it is high time for dialogue and for the country to start healing. There's no doubt the inquiry report is a blueprint for the conversation we need to be having.
But let it be absolutely clear. The people who have been identified for their criminal association or their responsibility for the killing of a journalist who sought to expose it have no place in leading this country out of the trauma we are still suffering.
While Joseph Muscat continues to be revered as a historical hero of the Labour Party, undenounced, undenied, undetached, the Labour Party cannot expect to plot the course for this country out of the storm they sailed us into.
This country cannot be led by Edward Zammit Lewis and Rosianne Cutajar, intimates of Yorgen Fenech after he was exposed as the owner of 17 Black.
This country cannot be led by Chris Fearne, Evarist Bartolo, Jose Herrera, Michael Falzon, Carmelo Abela, Justyne Caruana, Michael Farrugia, Owen Bonnici, and Ian Borg who sat in Joseph Muscat's Cabinet and protected Keith Schembri and Konrad Mizzi from any legal consequences in spite of what they personally may have thought about him.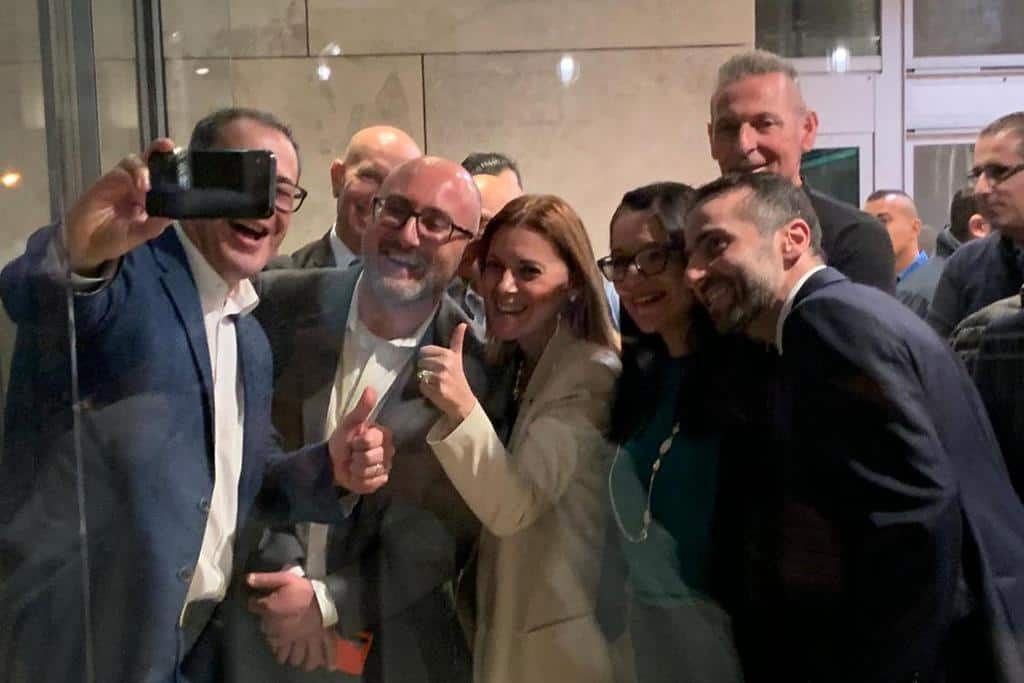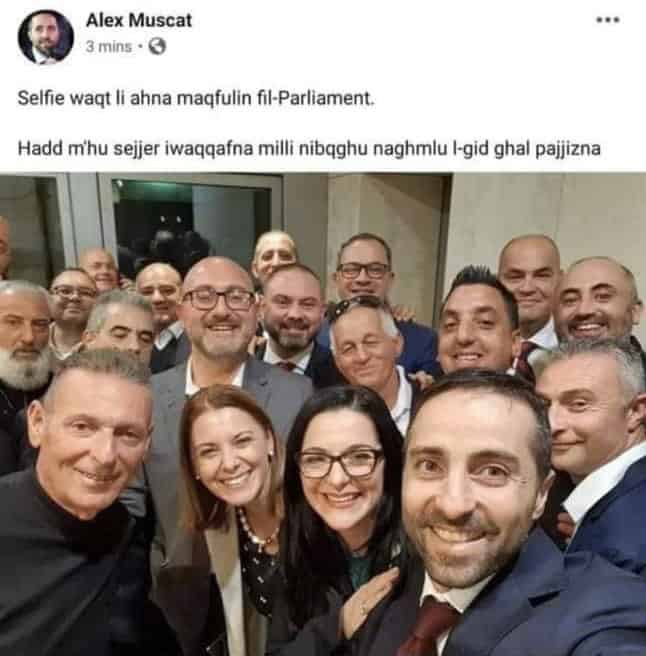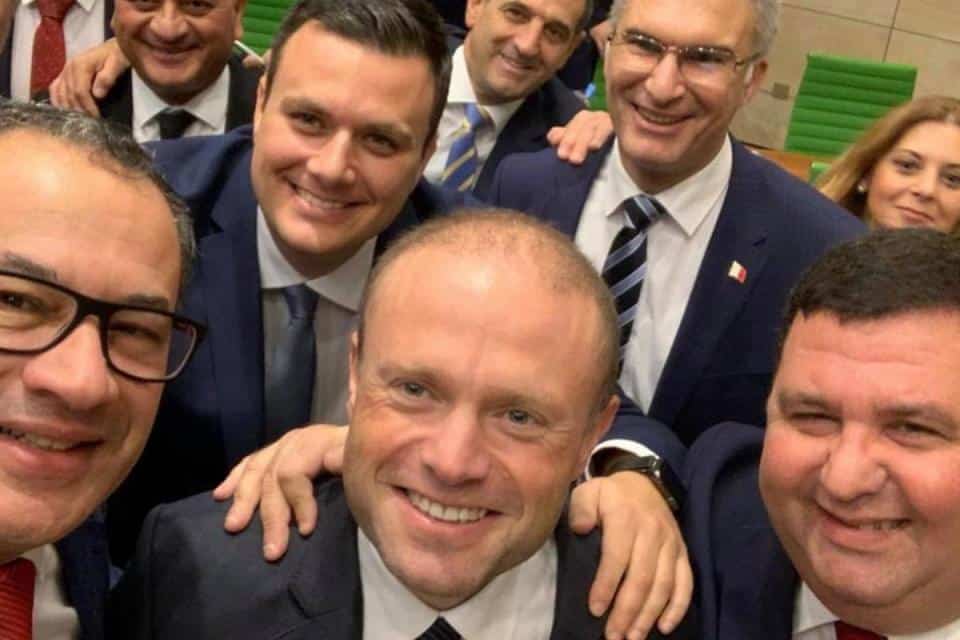 This country cannot be led by the acolytes of Joseph Muscat who shielded him and stood by him in spite of the scandals about him that have been revealed and that have since then been promoted: Robert Abela, Chris Agius, Anthony Agius Decelis, Clayton Bartolo, Byron Camilleri, Clint Camilleri, Deo Debattista, Aaron Farrugia, Julia Farrugia Portelli, Roderick Galdes, Clifton Grima, Alex Muscat, Anton Refalo, Silvio Schembri and Stefan Zrinzo Azzopardi.
For that matter, the Central Bank of this country cannot be governed by Edward Scicluna, for precisely the same reason. Nor is the position of Malta's nominee to the European Commission, Helena Dalli, in any shape or form tenable.
This country cannot have Glenn Bedingfield as its MP given how he was part of the campaign of lies orchestrated and run from the office of the prime minister and found by the inquiry to be yet another cause for the assassination of Daphne Caruana Galizia.
The country's investment agency cannot be run by Kurt Farrugia who was the chief operator of that campaign of lies. Our chief executive's office cannot be managed by Matthew Carbone who helped him.
This is, admittedly, a tall order for the Labour Party. But these people that the inquiry has found responsible for an association have no place in a country where we can be said to have healed from the trauma they have caused us.
So, Robert Aquilina, walked into Labour HQ today to tell them to get busy.