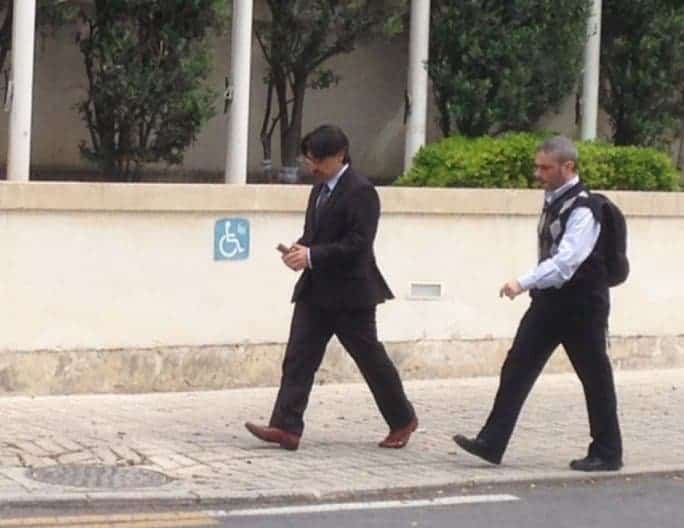 Joseph Muscat is bullish about the possibility of the Egrant investigation re-opening. He remains convinced it can't reach him. That could be because there's nothing to find and there was never anything to find. It would be because he's entirely innocent of any wrongdoing, that no matter how deep anyone might look, and no matter what they might find out, there's nothing there that could reach him because he never did anything wrong.
But Joseph Muscat never dealt with the Egrant allegations with protestations of innocence. His argument never stopped at 'look all you like, there's nothing there to find'. Right up to his reaction yesterday he has always pivoted to his long-standing attacks on people he accuses of fraudulently fabricating evidence against him and on the huge cost to taxpayers to get to the bottom of the matter.
Within his bluff, see the tell. It's in the warning he sends his accusers that they would face greater consequences than he ever could. And even if they don't, we, honest citizens, have to pay millions for the huge cost of verifying those allegations.
There are a few realities here.
The first is that the old question of who owns Egrant has not been answered. Nowhere near. Aaron Bugeja's inquiry may have cost enough money to build a school but whether because that wasn't a question asked of the inquiry or because it was an answer the inquiry wanted to avoid, we don't know why the company was set up at all.
There's an argument that institutions do not have the function of answering questions that dwell on people's curiosity. But 'who owns Egrant' incorporates a number of questions that amount to allegations of crime. Since it was set up with Hearnville and Tillgate, just after the 2013 election, did it have the same purpose for its owner to receive kickbacks? Did it or did it not receive payments from companies owned by Ilham Aliyev or someone close to him?
That's just the start. A lot of analysis on the Egrant inquiry is out there. Some of it, like this series by Godfrey Leone Ganado, and this other series I wrote, is on this website.
Ultimately, however, the whole issue rests on a number of things that happened since the inquiry was concluded. Firstly, Brian Tonna and Karl Cini are simply not credible witnesses and their account to the inquiry requires fresh examination. Secondly, witnesses from the former Mossack Fonseca in Panama are not credible either. Their claims must be taken in the context of what is known about them. Thirdly, relying on information provided by Pilatus Bank as conclusive and final and assuming that all evidence of any and all possible transactions was available on the banking system that the inquiry has access to is superficial and insufficient. Fourthly, the state should seriously assess co-operating with Maria Efimova who insists she is in possession of evidence that could help investigators with the facts of this case. Hunting her down and persecuting her is not the way to do that.
On the other hand, there are some other things to consider. Firstly, the morning after Ali Sadr left his bank with bags in the middle of the night was already too late. Even more time has gone by now. Less of Pilatus Bank remains. There's even less evidence that has not been scrubbed. Now the bank is closed, more people are motivated to cover up all they can of the truth, than even when the story first broke.
Secondly, it may just be that even if the matter were to be investigated afresh, we'll never find a gun that after so long would still be smoking.
The thing with Egrant is that the possible unknowability of the entire story will leave us scarred. Joseph Muscat will plod on with his qualified protestations, accusing his accusers instead of clearing his name. And the name that would never be cleared is ours, a country that heard its prime minister handled a bribe through a rotten bank, and that fact was celebrated by his supporters on the steps of that bank.
Joseph Muscat splutters sweaty testosterone, like a boxer at a demonstration match. 'Bring it on', he says. He still thinks he'll have the last word.
He could be wrong.