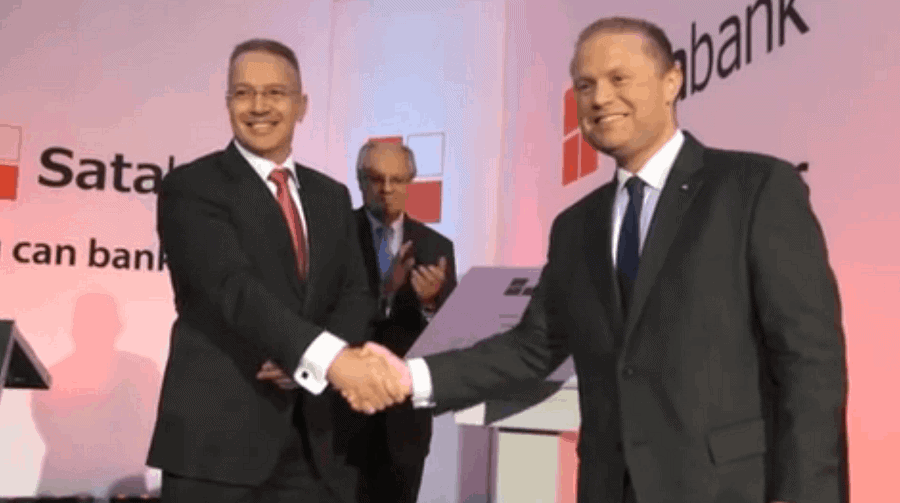 The Regional Court of Varna has overturned the decision of a lower court and dismissed a defamation suit filed against this website by Christo Georgiev, owner of the now defunct Satabank in Malta. The case against me was filed in February 2020 over an October 2018 article I wrote when Satabank's clients found their bank accounts frozen by order of Malta banking regulators.
The appeals court rejected all petitions made by Christo Georgiev in a final decision that cannot be further appealed.
The Varna Appeals Court found that I had the right to express my value judgement in the article that offended Christo Georgiev. I wrote my October 2018 article to apologise for an earlier article I wrote in April 2018 revealing that financial investigators were looking into Christo Georgiev's activities. After that first article, lawyers for Christo Georgiev threatened me with a lawsuit in the UK. A lawyer acting for Georgiev warned me that if I did not comply with Georgiev's wishes and retract my article, a UK lawsuit would given me no way out except jumping off a cliff.
When Satabank's operations were frozen six months later, I apologised to its customers for agreeing to withdraw my April article that could have warned them that they were trusting their money with a bank owned by someone that was subject to financial investigations.
The Bulgarian court today found that the article I agreed to retract out of fear of a first SLAPP suit was based on sufficient factual grounds. It also found that the owner of Satabank is a public figure and that I had not been malicious in my writing.
The Varna Appeals Court dismissed the decision of the lower court to award Georgiev damages as the only evidence he produced to show he had suffered any damages was testimony given by his romantic partner who spoke of her distress caused by my October 2018 article. The Appeals Court found her testimony excessively vague and it the court felt it remains unclear what made Georgiev feel diminished as a result of my writing.
The court today also ruled that my October 2018 article was directed at the situation of Satabank and what the public authorities had found there and what they had done about it. The reporting was not addressing the personality of the owner but the activities of his bank. The court remarked that a journalist cannot be held legally responsible if the owner of a bank feels negative emotions about what is reported on his business.
The following is my personal comment about today's decision.
I am delighted by this outcome. My experience of Christo Georgiev, whom I never actually met face to face, has been extremely unpleasant. He was licensed by Joseph Muscat's regime to operate a Maltese bank in Malta and he felt his business should not be subjected to the scrutiny of Maltese journalists. I have already expressed regret for allowing him to bully me into removing my April 2018 article grounded on solid journalistic work that could have warned his customers to watch out because their banker could get into trouble. Eventually he did, and so did they.
His first threat of a UK SLAPP suit was effective. He didn't bother threatening me the second time round and went ahead and sued me in Bulgaria more than a year after the publication of the article which he said damaged him. If he had done so within a year he could have just as easily sued me in Malta where his bank was licensed and used to operate and where my article was written and read.
He preferred instead to attempt to silence me with a legal action he hoped I would not be able to defend because it was filed in a different country. He did the same to Times of Malta as well.
I am grateful to the European Centre for Press and Media Freedom who funded my defence in my Bulgaria through all legal stages, something I could never had done myself. I am particularly grateful to the ECPMF's Flutura Kusari for her support and expertise and for finding for me an attorney in Bulgaria who is a specialist in human rights and media freedom law, Alexander Kashumov, who ably represented me in Bulgaria together with my friend, lawyer, and habitual personal saviour Andrew Borg Cardona. I am truly grateful to them.
We need to push back on SLAPP suits because if these corporate bullies, stinking bankers, and financial billionaire wheeler dealers have their way all the time, you'll never know what they're doing with the reputation of your country and in some cases with your money.
We campaign for legislative reform, for a more enlightened corporate culture, for the defence of journalism. But sometimes, what we need to do with these guys, is call their bluff, answer their spurious complaints in court, and hope that reason, and the basic freedoms that we are entitled to at law, protect us. In this case I have allowed fear to have the better of me for some time. Sometimes we just need to step up and fight back.