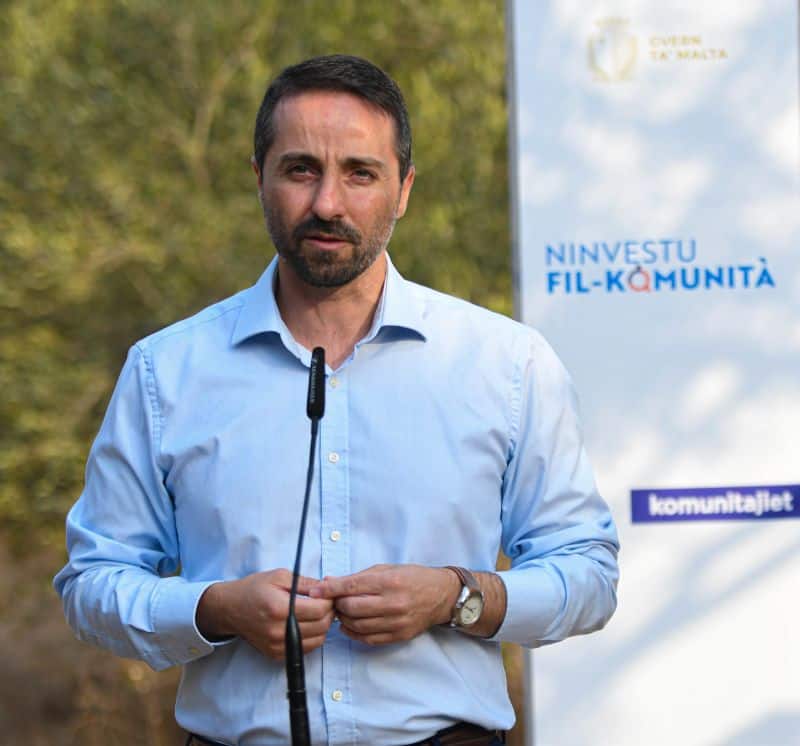 Sources at Identity Malta suggest that former Parliamentary Secretary Alex Muscat lost his government post after the last general election because of irregularities discovered at Identity Malta, the agency that manages the passport sales.
Reports of mismanagement, overtime abuse, and the suspicion of kickbacks charged to clients of the passport selling scheme reached the office of Prime Minister Robert Abela late last year. Last January the agency's CEO Anton Sevasta was unceremoniously replaced by Mark Mallia, a former army deputy commander.
Alex Muscat was largely hidden by the Labour Party campaign during the general election despite his youthful look and his fit into the general image the Labour Party was projecting of constant renewal.
One of his last public remarks was on 28 February when he defended the sale of passports to Russian citizens despite European sanctions that required Malta to stop the scheme. Recognising that the European Commission wanted to stop "golden passports" being sold to Vladimir Putin's allies, Alex Muscat retorted that "the concept of golden passports does not apply to Malta."
Five days later, however, the government announced it was suspending the sales of passports to Russians saying it could not carry out proper due diligence in the current turmoil.
The decision indicated that Alex Muscat, though technically responsible for the passports scheme, was severely out of touch with the prime minister's thoughts on the matter.
Alex Muscat climbed the ranks as Keith Schembri's deputy in the first five years after Labour came to power in 2013. At the Daphne Caruana Galizia public inquiry he confirmed retaining Nexia BT as consultants even after the news emerged that the firm had set up offshore structures in Panama and New Zealand for his former boss. He told the same inquiry he had advised Keith Schembri to come clean on their Panama structures when these were exposed.
The Passport Papers investigation based on internal Henley and Partners documents obtained by the Daphne Caruana Galizia Foundation showed that Henley indicated Alex Muscat as their "contact person inside Castille" tasked with sparing passport buyers the nuisance of any questions from journalists. When the emails were published, Alex Muscat denied doing any work for Henley and Partners.
I asked Robert Abela's spokesman Matthew Carbone to confirm whether concerns about irregularities at Identity Malta were a consideration in the prime minister's decision to leave Alex Muscat out of the government after the election.
There has been no reply at the time of writing.