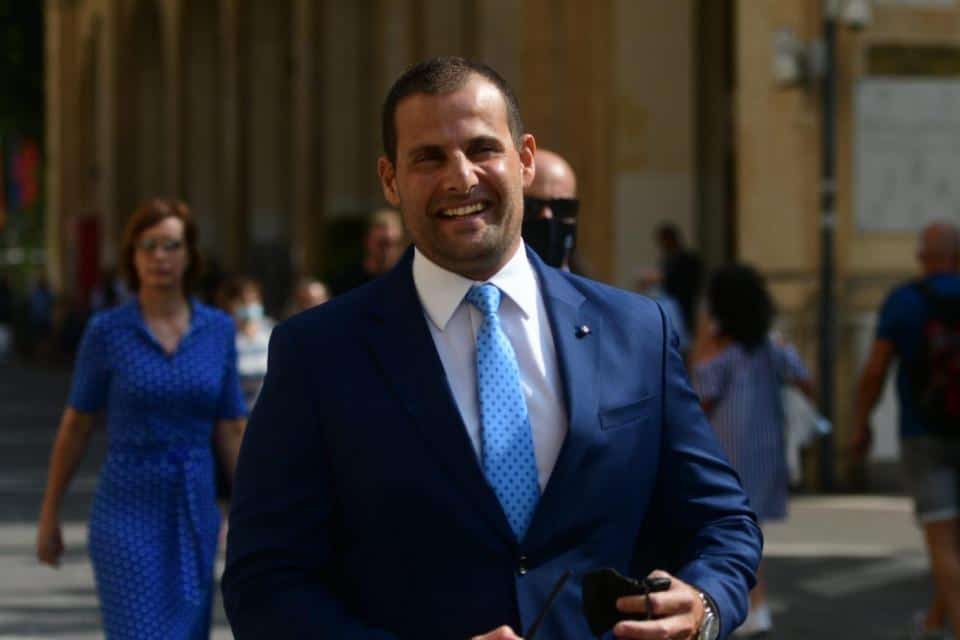 Perhaps even after all this writing and speaking in public I remain naive. I still manage to be disappointed by the behaviour of the government and the Labour Party. I should really expect no better. I should never take at face value their proclamations of commitment to the rule of law and their waxing melodrama about journalism being the fourth pillar of democracy.
Today week, on the fifth anniversary of Daphne Caruana Galizia's killing, Robert Abela will not be participating in events to mark that lowest point in our political history. Five years ago, audaciously thinking this was an opportunity for him, Robert Abela's then boss Joseph Muscat described the killing of Daphne as an outrage on democracy.
What do you do about an outrage on democracy on its fifth anniversary?
Well, Robert Abela pretends it never happened. He's speaking at a rally for supporters in Ħaż Żebbuġ as if this was just any given Sunday.
This week the President of Germany, visited Daphne's protest memorial in Valletta and remarked how it is incumbent of states to protect journalists. This is from the German President's official website.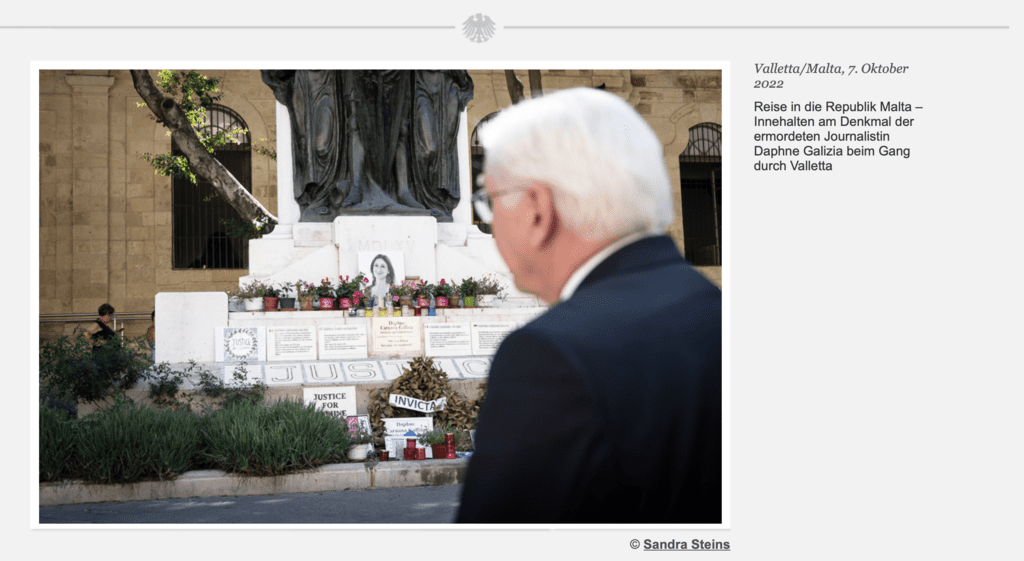 Do I need to point out that Frank-Walter Steinmeier led the German socialist party until just a few months before Daphne was killed? Or should I rather point out that Robert Abela has still not visited Daphne's memorial although he's walked past it countless times.
Sometimes people ask why we still keep up the campaign for justice for Daphne Caruana Galizia. And then something like this happens: the Labour Party schedules a rally for its supporters on the anniversary of her killing to create a world where nobody remembers her. We still do it because of this. We still do it because we haven't won.