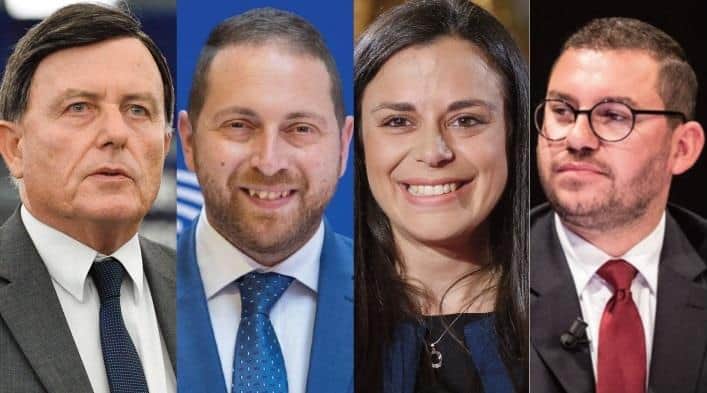 Malta's four Labour MEPs struck a lonely chord again at today's European Parliamentary vote alone in their socialist party to vote against a resolution marking 5 years since the killing of Daphne Caruana Galizia and calling for impunity for Joseph Muscat and his cronies to end.
The only other 6 MEPs to vote against the resolution came from the far-right so-called Identity and Democracy Party. Christine Anderson, Gunnar Beck, Nicolaus Fest, Maximilian Krah, Joachim Kuhs, and Guido Reil from the far-right German Alternative für Deutschland were the only ones to back Cyrus Engerer, Alfred Sant, Alex Agius Saliba, and Josianne Cutajar.
Alternative für Deutschland is opposed to the very existence of the European Union and is often accused of employing historical revisionist and xenophobic rhetoric. The party also denies that climate change is caused by humans.
All other MEPs from all other political groupings ranging from the far left, through to the Greens, Socialists, Liberals, and centre right EPP, right up to the conservative right voted with near unanimity expressing concern that the impunity enjoyed by Joseph Muscat, Keith Schembri, and Konrad Mizzi persists.
The resolution also calls for public consultation to be conducted on reforms that the government claims are intended to protect journalists.