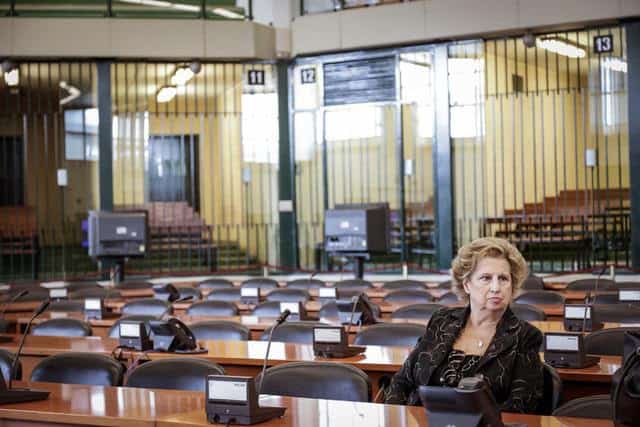 The sister of Giovanni Falcone, the magistrate killed by the mafia 30 years ago this year, will be in Malta at Repubblika's invitation to participate in the events marking the fifth anniversary of the assassination of Daphne Caruana Galizia.
Maria Falcone, a professor of law, is the sister of Giovanni Falcone, assassinated in Capaci by the mafia on 23 May 1992. He was killed together with his wife Magistrate Francesca Morvillo and three security police officers protecting them, Vito Schifani, Rocco Dicillo and Antonio Montinaro. The five were killed in a bomb explosion on the road that connects the airport to the city of Palermo.
During these past 30 years Maria Falcone worked in Italy and abroad to promote a culture of justice for the mafia through activities and projects by the Fondazione Falcone working with young people, schools, and communities. The Foundation promotes teaching methods, scholarships, social conferences, specialised publications and contemporary artistic productions.
The Fondazione Falcone was founded in 1992 a few months after the mafia killing of Giovanni Falcone and his colleague in the judicial effort to fight the mafia Paolo Borsellino who was also assassinated that same year. The Foundation is recognised by the United Nations for its important social and civic contribution.
The Fondazione Falcone and Repubblika are jointly hosting a seminar on Saturday 15 October 2002 on the Valletta campus of the University of Malta to discuss the challenge of having public institutions that operate within a rules-based framework that encourages the best possible behaviour by public officials which does not put the integrity of the institutions in doubt. The seminar will group together academics, journalists, and practitioners to discuss the theme.
The seminar will include the participation of Alessandro De Lisi from the Fondazione Falcone. It will be led by George Vital Zammit and the public will be able to follow proceedings on a live stream on Repubblika's social media.
The next day, 16 October, Maria Falcone will join organisers at the events marking the fifth anniversary of the assassination of Daphne Caruana Galizia which on the day will conclude with a vigil at the Great Siege Square where Maria Falcone will be delivering a speech.