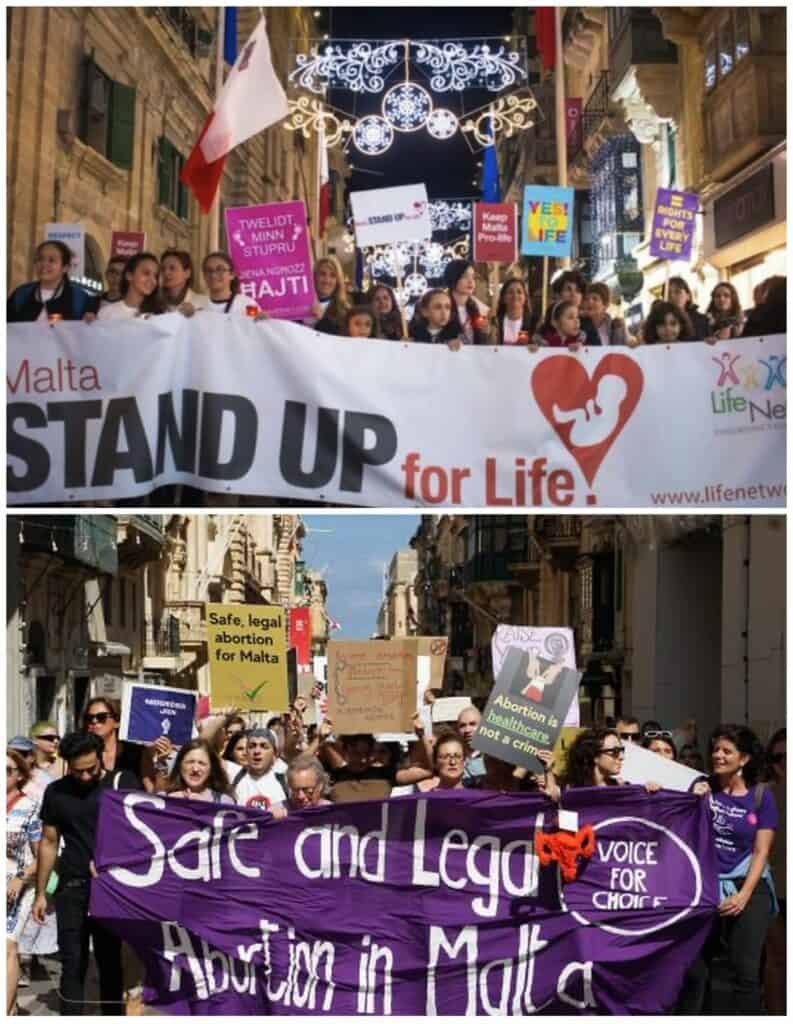 I was careful in my two posts (this one and this one) about the abortion debate not to throw myself behind either side of the argument. And yet, certainly by the time I wrote a second article criticising aspects of the line taken by the Opposition, comments came in telling me that the absence in my writing of uncompromising aberration of the notion of abortion in all circumstances meant implicitly that I was arguing for a holocaust of new-born babes.
That's why polarisation is mad. Because in that context not only is it not possible to even consider your opponent's point of view, but it is not possible to consider there can be another point of view beyond your own orthodoxy and everything else, a heresy that exists merely to prove itself wrong and you right.
For all their smugness, the people celebrating what they say they believe to amount to the decriminalisation of abortion in some circumstances are too deeply stuck in their orthodoxy to realise just how messy this supposed liberalisation is and how much harder the lives of women and their doctors are going to be after this law is adopted compared with the harshness of their realities before now.
A strong, compelling, argument for choice when the hard decisions of life need to be taken is to leave the government out of that decision and trust instead doctors, their science, their expertise, their capacity for compassion, and their commitment to do the right thing.
Well, the doctors' union came out today to express perplexity at the law. Far from empowering them to make choices, the new law deprives them of the certainty that the previous law gave them. If you are for the liberalisation of the abortion ban you might, at face value, think that's a good thing.
But if you are for the liberalisation of the abortion ban you cannot let your delight at what is going on blind you to the fact the legislator is repeatedly stating, in Parliament and outside it, that it is not their intention to liberalise abortion in any way shape or form. They repeatedly declare that their intention is for everything that was forbidden before the law comes into force to remain forbidden after.
Doctors are understanding just what they're about to face. The government is managing to equivocate its way through the chaos it has created but after they get the headlines and the pat on the back from women's rights campaigners, they'll be out of this. Doctors, on the other hand, will be faced with the hard decisions only this time with the added false expectation created by the passing of this law that circumstances that weren't before now justifications for abortion are indeed now applicable justifications.
I don't want to trivialise this by exaggerated arguments. I'm not going to say that this law will allow someone to choose an abortion because they have a headache or an ingrown toenail. I'll leave the cartoonish exaggerations to the extremists.
I will, however, repeat what the doctors' union said today. That if the government wanted the law to change nothing about the present reality, changing the law is the worst possible way to go about changing nothing at all. After all, the doctors said, we didn't ask for this. It's not like any doctors have been thrown into jail for doing exactly what the government wants them to continue to do after the law is changed.
For those against abortion this has become a major cause that has moved them to protest as loudly and as clearly as they possibly can. They speak this way because they see this law either as an immediately applicable license for abortions that were not heretofore permissible in this country, or because they see this law as a first step towards such a license.
The objectors protest therefore because they fear what this law would do, that their objections would be overruled, and the legislator would permit abortion.
The people who are not objecting are those wanting the law to permit abortions. I think optimism is blinding these people. They certainly cannot be so delighted if they were to take the government's interpretation of the law it has written that in practice this law will change nothing and will cause no termination that was not permissible before now to become permissible because of the new law. Surely, if they're pro-choice they cannot be so pleased with no choice at all.
They can take the attitude that they are indifferent to the government's lies, and they are only interested in the truth written in the law as it has been published and presented to Parliament. The law, no matter what its authors say about it, does permit abortions that were previously not permissible. Hopeless pro-choice optimists can take the attitude that it does not matter to them that the government is lying to its support base about the meaning of the law they are introducing because after all it is a law they like.
Leave aside for a moment the blinding hypocrisy of people who support a government when it is lying to other people about a measure, they like being introduced.
Focus on what, in practice, is going to happen. Doctors faced by a fresh ambiguity in the law and in fear of a government under pressure to prove that it has done nothing to permit more abortions than ever before, are more likely to avoid a termination they would have previously considered, than terminate in circumstances that would have earlier stopped them.
Suddenly, the threats of imprisonment and losing medical license for terminating pregnancies that were and remain part of the law are being given a new lease of life. Under pressure, ministers are making ever more draconian declarations insisting that the termination of pregnancies was and remains a crime. They might just be tempted to prove that just to assuage the doubters and reply to the critics within their ranks.
It seems obvious why people who are against abortion are in opposition to this law. It is not obvious to me at all why people in favour of choice are in support of it.